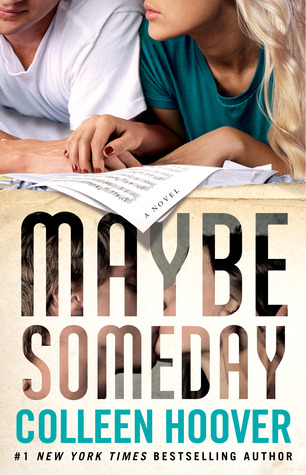 Happy Release Day to Colleen Hoover and her new book MAYBE SOMEDAY!!! This is a breathtaking book of love, hope and oh the music is simply amazing! One click today to experience this beautiful world that Colleen has created for us!!
Visit the Maybe Someday website to learn more about the story, the musician and some bonus features:
http://www.maybesomedaysoundtrack.com/
Colleen and Griffin Peterson stopped by to answer a couple of our questions too – check it out below!!!
And finally, make sure to enter below for a chance to win a paperback copy of this book (US/Canada only). GOOD LUCK!
---

At twenty-two years old, aspiring musician Sydney Blake has a great life: She's in college, working a steady job, in love with her wonderful boyfriend, Hunter, and rooming with her good friend, Tori. But everything changes when she discovers Hunter cheating on her with Tori—and she is left trying to decide what to do next.
Sydney becomes captivated by her mysterious neighbor, Ridge Lawson. She can't take her eyes off him or stop listening to the daily guitar playing he does out on his balcony. She can feel the harmony and vibrations in his music. And there's something about Sydney that Ridge can't ignore, either: He seems to have finally found his muse. When their inevitable encounter happens, they soon find themselves needing each other in more ways than one…
From #1 New York Times bestselling author Colleen Hoover, a passionate tale of friendship, betrayal, and romance—and the enchanting music that inspires one young woman to put her life back together.
From the author of the New York Times bestsellers Slammed, Point of Retreat, Hopeless, This Girl, and Losing Hope, Maybe Someday is destined to become another bestseller and long-lasting fan favorite.


Christine's 5 +++ STAR REVIEW!
What can I say about Maybe Someday other than it is COMPLETE PERFECTION!  Never has a book left me with complete book hangover for weeks where the story and characters have left such an impression on my heart, mind and soul that they completely consumed my every waking thought.
I don't want to give anything away about this story but want to tell you how I experienced this book.  I received an ARC paperback to review and took it with me on my son's 3 day hockey tournament thinking I would finish it by the end of the long weekend.  This did not happen….I started and finished in 1 day completing my read at 2:30am knowing that I had to be up at 5am for my son's hockey game.  Not only did this all-consuming need to finish this book in one day happen, but normally I read on my kindle…this was a paperback and I was in a hotel room with my family.  I read with the flashlight on my cell phone and when it died, I hid in the hotel bathroom to finish….this was THAT kind of book. 🙂
I immediately messaged a fellow blogger and then Colleen herself (!!) to express my deep LOVE for this book – Maybe Someday is breathtakingly beautiful and was worth my lack of sleep.  It was emotionally riveting, so addictive and so unique in the characters, the story and the concept that there is nothing else in this world of books to compare it to.  It left me breathless, heartbroken, in complete love, then smiling and crying all over again – I have never experienced such a wide range of emotions while reading a book but THIS book did it for me.  Dare I say that this is Colleen Hoover's best work yet?!
This is why we read books – so that we become so immersed in the story that we fall deep…we become a part of this fictional world so that we are in the story, we live it, we feel every emotion and we are left always wanting more.
I know that I didn't say what this book was about at all….the blurb says it all…JUST READ IT…don't hesitate for one minute because you will want to experience the perfection, the drama, the friendship, the loyalty and the love that this book will make you feel…It is the hope of that maybe someday you will attain what is meant to be in your life, maybe someday that love and soul mate you search for will be within your grasp.  Maybe someday all of your dreams and wishes in life will come true.
I do suggest that you buy the music that goes along with this book because this aspect of the book was SO WELL DONE!  The partnership between Colleen and Griffin Peterson was fate – every scene, every lyric and note so eloquently said, so thought provoking and so real.
My heart felt every moment…I loved every second of this book.  This is something that I will NEVER EVER forget.  Definitely one of my top reads of 2014.
Thank you Colleen for giving us another masterpiece…I hope that we see more of these characters and secondary characters…I miss them already! And I definitely want more Ridge and Sydney <3 <3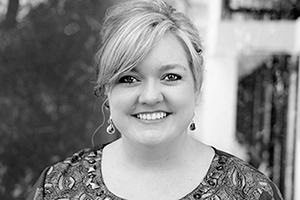 Hi Colleen and Griffin! Thank you so much for meeting with us. We just had a few questions for you about the book and the music. We LOVE this book so much!!!
Q: Colleen – what inspired Ridge's character? Do you know someone who is musically inclined with this unique situation?
C: No, I'm not exactly sure how I came up with the idea of him. I was a little worried at first that I wouldn't be able to pull it off.
Q: Did you write any of the lyrics or did Griffin write them?
C: I wrote most of the lyrics to the song "Maybe Someday", but Griffin wrote the rest.
Q: How did you collaborate on the lyrics?
C: I would send Griffin a scene from the book, he would send back lyrics, and I would say something along the lines of "Wow! That was so fast and those lyrics are so perfect!"
Q: Will there be any more books about these characters or secondary characters?
C: We've talked about it, but we haven't made any firm plans. It's a possibility!

Q: Griffin – they are doing a concert in Portland on release day. What differences doe you see from your music fans and the book fans?
G: They're all very passionate about the music and/or books they love and I appreciate their support all the same.
Q: Did you read the scenes for the music inspiration?
G: Yes, I'd say about 50% of my inspiration came from the book and the other 50% came from my personal life.
Q: Would you do this again?
G: Definitely!
Gosh we hope there is more!!!! Thank you for stopping by to visit with us!

Storyteller.  Ninja.  Diet Pepsi Addict – find out more on her website!
---

BUY THE BOOK AND THE SOUNDTRACK!!  You don't want to miss out on this AMAZINGLY BEAUTIFUL experience!!!
E-Book

Paperback

Soundtrack