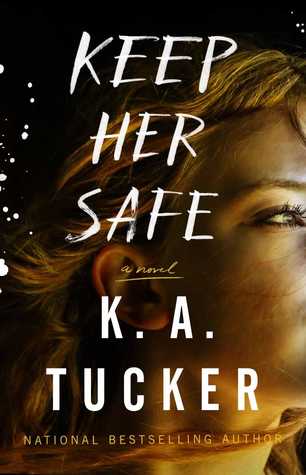 Keep Her Safe

by K.A. Tucker
on January 23, 2018
Pages: 448
Buy on Amazon, Buy on B&N, Buy on iTunes, Buy on Kobo
Goodreads


Noah Marshall has known a privileged and comfortable life thanks to his mother, the highly decorated chief of the Austin Police Department. But all that changes the night she reveals a skeleton that's been rattling in her closet for years, and succumbs to the guilt of destroying an innocent family's life. Reeling with grief, Noah is forced to carry the burden of this shocking secret.

Gracie Richards wasn't born in a trailer park, but after fourteen years of learning how to survive in The Hollow, it's all she knows anymore. At least here people don't care that her dad was a corrupt Austin cop, murdered in a drug deal gone wrong. Here, she and her mother are just another family struggling to survive...until a man who clearly doesn't belong shows up on her doorstep.

Despite their differences, Noah and Gracie are searching for answers to the same questions, and together, they set out to uncover the truth about the Austin Police Department's dark and messy past. But the scandal that emerges is bigger than they bargained for, and goes far higher up than they ever imagined.

Complex, gritty, sexy, and thrilling, Keep Her Safe solidifies K.A. Tucker's reputation as one of today's most talented new voices in romantic suspense.
I love suspense mixed in with romance and really enjoyed KA Tucker's Keep Her Safe.
While this book started a bit slow, the back story and corruption kept me glued to my kindle. And while early on I thought I knew who "did it", I was wrong and that added an element of surprise that I really enjoyed.
Noah and Grace grew up in different worlds because of circumstances that happened with their parents while they were young. A tragedy puts them in each other's lives again and they learn to work together to find answers they so desperately need.
Through it all what I loved about them was the slow build growing friendship to something more connection you could literally feel emit from the pages. Noah was a true gentleman from the beginning to the end and I just loved him. I loved Grace being a firecracker and giving Noah a run for his money but in the end her loyalty to him and being there for him just touched my heart.
Readers looking for something more than just romance that will keep you on the edge of your seat should definitely pick this book up.