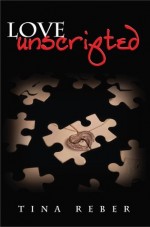 5 STARS!!!
Summary
Ryan Christensen just wanted to be an actor. Never in his wildest dreams did he ever think that accepting a role in an unknown film would toss his career into overdrive. His new fame has cost him dearly; anonymity is no longer an option. His fans stalk him, the paparazzi hound him, and Hollywood studios all want a piece of him. Despite all of that, Ryan Christensen craves the most basic of human needs – to have love in his heart and privacy in his life.
Taryn Mitchell, the story's protagonist, is a realist. She's been feigning contentment, running the family pub in Seaport, Rhode Island, while quietly nursing her own internal heartaches. Her feet are fairly glued to the ground and she doesn't buy into all the hype that has descended on her tiny, coastal town. In her world, men are safe if they're kept at a distance.
Fate has other plans for these two when their paths cross one sunny afternoon. A group of female fans has attacked him, leaving his shirt torn, his face cut, and Ryan in obvious distress. Bonds between them form from the most dramatic of circumstances while jealousy, insecurity, and the stress of his celebrity life try to tear them apart.
Through all the tabloid lies, secrecy, and pressure, can Taryn's peace and Ryan's high-profile insanity live together in harmony?
Christine's Review
Could Ryan be any more romantic and hot!?  I felt the instant chemistry when Ryan and Taryn met.  I could NOT put this book down – read it in two days and well into the night!
Everyone is excited in Seaport Rhode Island to learn that a major motion picture will be filmed in their town with high profile actors and actresses.  Taryn doesn't fall into all the hype and simply runs her bar in the small town until one day a crazy group of fans run Ryan Christensen into her bar to hide.  And here is where I literally fell in love with Ryan and this couple and I COULD not stop the excitement and the fast beating of my heart for this beautiful relationship and the obvious love that was growing between this amazing couple!
I loved how the author had Ryan and Taryn's relationship start out slowly getting to know one another.  Both of them have had difficult relationships in the past and have issues with trust and insecurities – so it was more believable that the pace and tone was set so that it would gradually build as the book progressed.  Taryn really had no idea who Ryan was as she doesn't follow Hollywood and Ryan was so sweet and real – he was the complete opposite of how I perceived Hollywood actors to behave in normal situations.  It was beautiful to see how true friendship and mutual respect could grow to passion and love.
I fell completely in love with this book….I was captivated by the characters including the secondary characters who I thought were real and true friends.  The author did a great job with character development and I felt like I knew these people and that I wanted to be a part of their group of friends.
It was interesting to read about the trials that celebrities go through…I have never really thought of it from that angle before.  Ryan and Taryn were surrounded by complete chaos at times.  And there were times that it was so hard for them that I thought they would give up.  But there was so much hope and love that it just makes you feel warm and fuzzy all over because they truly believed that their love was worth fighting for.
Overall I loved the book – the true romance that sometimes is missing from books – Ryan who was so charming and romantic and had such a big heart and the lucky girl who he loved and I envied.  Miss Reber did an AMAZING job with this book and I can not wait to read what she has in store next for this couple.  This book is one of my favorites and one that I will not easily forget.  Highly recommend!
About the Author
What would you like to know? I'm an open book. Have a question? Send me an email. You'll see how quickly we can become friends
Twitter TinaReber
Website  http://tinareber.com
Facebook  https://www.facebook.com/authortinareber?ref=ts&fref=ts