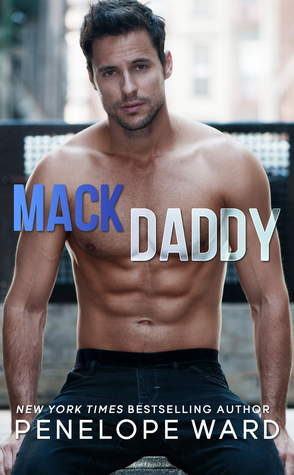 Mack Daddy

by Penelope Ward
on February 13, 2017
Buy on Amazon, Buy on B&N, Buy on iTunes, Buy on Kobo
Goodreads


From New York Times bestselling author, Penelope Ward, comes a sexy, STANDALONE second-chance romance.

They called him Mack Daddy. No, seriously, his name was Mack. Short for Mackenzie. Thus, the nickname. Perfect, right?

So was he: perfect. The perfect physical male specimen.

At the private school where I taught, Mack Morrison was the only man around in a sea of women.

Everyone wanted a piece of the hot single father of the sweet little boy.

I was riddled with jealousy, because they didn't know that—to me—he was much more.

They didn't know about our past.

He'd chosen my school for his son on purpose, because Mack and I, we had unfinished business.

As my friend Lorelai so eloquently put it: "Unfinished business between two people who are clearly attracted to each other is like an eternal case of blue balls." And I was suffering in pain from my case.

I was still intensely attracted to Mack. I tried to resist him, immersing myself further into a relationship with another man just to protect my heart.

Not to mention, getting involved with a parent was strictly against school rules. But seeing Mack day in and day out was breaking me down.

And soon I might be breaking all the rules.

Author's note – Told in alternating points of view, Mack Daddy is a full-length standalone novel.
Wow… I have to try to the find the words to describe my love of this book!  Mack Daddy is at its core a friends to lovers story…. it's an almost second chance romance that stole my heart!
Mack, short for Mackenzie  is a single Dad with his heart set on getting the one that got away.. and that one is Francesca, his sons's first grade teacher.  No, it is not an accident, Mack wants his "Frankie."
OK loved, LOVED the nickname and the creative use of Frankie Four Eyes to help tell the back story.
Mack's son plays an integral part in this story. Mack the Dad was so heart pulling, the readers like Frankie understand he where comes from and it makes you love him even more.
Speaking of loving Mack even more, hats off to Ms. Ward for writing an alpha who is NOT an asshole.  Mack is honest, Mack has integrity, Mack knows what he wants and working to make Frankie know that as well, all without causing the reader or Frankie to mistrust him.
This book is a slow burn… and although those aren't usually my thing, in this one it so worked for me because it fit the story.  There was no drama for drama.  When in college Mack and Frankie start out as friends… well first as roommates whose first encounter is hysterical, then they become friends and then best friends.  The reader clearly understands why the relationship can't become physical at that time and I respected the hell out of Mack for it.
The second chance, well life is more complicated as both are adults with lives and careers and in Mack's case, a son.
I really don't want to give much more away or speak about the other characters who really helped round out this amazing story, but I will say if you think you hate Mack's Dad early on just wait.. and then wait some more because just when you think you can't despise him enough, you will hate him even more!
This book is laced with emotions and it was so heartwarming to read about characters who love each other before they ever touched! Oh, yes when they finally do touch it is all that and then some because you and they know this is true love!
I will say the final time the reader sees the line Mack Daddy made my heart soar!