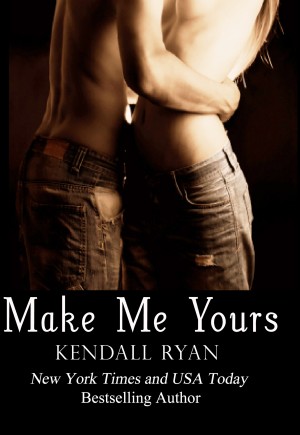 ---
4 STARS!!!
Synopsis
Emotionally crippled Liz isn't looking for a relationship when she meets delish boy-next-door, Cohen. He's a few years younger, a volunteer firefighter, oh…and a virgin, making him totally off limits. But never one to back away from a challenge, she's drawn to him even while she continues to satisfy her physical needs elsewhere.
Even as she spends her evenings in another man's arms, she somehow finds herself curled up in Cohen's bed each night. It's been a long time since she had a true honest-to-goodness make out session, but Cohen's showing her just how much fun not having sex can be.
When Cohen's injured, her real feelings for him rise to the surface, and she has to decide if she's willing to take a risk on love after enduring so much heartbreak in her past.
MAKE ME YOURS is the sexy conclusion to UNRAVEL ME.
Ashlyn and "Logan" from UNRAVEL ME also make a few, um *appearances* …ahem.
Denise's Review
After reading book 1 Unravel Me, I was very much looking forward to reading Make Me Yours, book 2 in the series.  I went into the book just hoping to see a glimpse of Ashlyn and "Logan" from Unravel Me; I was surprised by how quickly I was focused on Liz (Eliza).
Readers meet Liz in Unravel Me, she is Ashlyn's best friend and sounding board.
In Make Me Your Liz meets Cohen, her very sexy volunteer fireman neighbor. Watching these two develop a friendship is so enjoyable. They bond, they hang out, they truly enjoy each others company.
But Cohen is more than just a sexy man, Cohen is complex and he knows what he wants. The question the author posed in this book is can Liz be "that" for Cohen?
I think I want to leave this part up to the reader to find out…
The attraction between Cohen and Liz is tangible, these two are hot together and Ms Ryan makes sure the reader feels that.
As the story develops we do get to see Ashlyn and "Logan" and the two couples together will put a smile on your face. Fun and enjoyable interactions that make for an engaging read.
This book should be read after Unravel Me because in that book you see Liz's libido and her tough exterior. Experiencing Liz fight temptation in this book was at times hysterical and at times heart wrenching; heart wrenching because you learn why Liz behaves this way. Ms Ryan did an amazing job outlining Liz backstory; as you learn more about her your heart breaks for her.
In Make Me Yours, Ms. Ryan uses both Liz and Cohen's families really well; they build on the story and help confirm for the read where each character was coming from. It helps you understand them at people.
I loved the ending to this book; let me say that again I LOVED the ending to this book. It was an ending really for both books, Unravel Me and Make Me Yours.
I thoroughly enjoy Make Me Yours and highly recommend Ms. Ryan's Unravel Me Series.
About the Author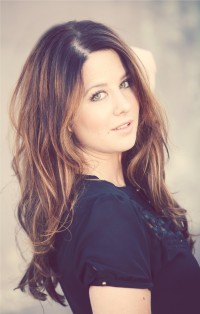 Kendall Ryan is the New York Times and USA Today bestselling author of the contemporary romance novels HARD TO LOVE, UNRAVEL ME, MAKE ME YOURS and RESISTING HER. She's a sassy, yet polite Midwestern gal with a deep love of books, and a slight addiction to lipgloss. Visit her at: www.kendallryanbooks.com for the latest books news.