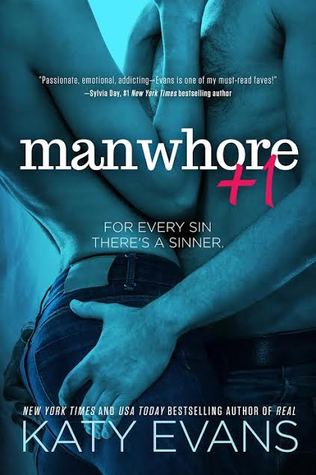 Manwhore +1

by Katy Evans
on July 7, 2015
Pages: 336
Buy on Amazon
Goodreads


Billionaire playboy? Check.
Ruthless businessman? Check.
Absolutely sinful? Check.

Malcolm Saint was an assignment. A story. A beautiful, difficult man I was supposed to uncover for a racy exposé.

I intended to reveal him, his secrets, his lifestyle—not let him reveal me. But my head was overtaken by my heart and suddenly nothing could stop me from falling. I fell for him, and I fell hard.

Malcolm Saint is absolute Sin, and I've become a hopeless Sinner.

Now that the assignment is over, Saint wants something from me--something unexpected--and I want this wicked playboy's heart. But how can I prove to the man who trusts no one that I'm worthy of becoming his plus one?
I enjoyed Manwhore + 1 and being a witness to this couple's growth and journey to find happiness.
Rachel has a tough job earning Malcolm Saint's trust after making a huge mistake in book 1 and in this next installment has to fight to get his love and trust back.
What can I say about Saint? What I learned about him in this book made me swoon as I was able to experience that when you have his love, the words that come out of his mouth just melt your heart. Saint is someone you can never forget nor do you ever really want to. "Dibs".
Yes there is more hesitancy in this book as Rachel is afraid that everything can disappear in an instant but Malcolm proved time and time again that he still cared. And no, I won't tell you how but it was there in every word and every action.
Manwhore + 1 is sexy and panty melting and built my heart back up again after it breaking at the end of Manwhore. Love is never easy but anyone looking for their next passionate read that will break your heart and build it back up again should look no further than this series. The ending was complete perfection and will put a huge smile on your face. <3
♥ Books in the Series ♥
Book 1 – Manwhore
Book 2 – Manwhore + 1
Pre-Order Book 2.5 – Ms. Manwhore