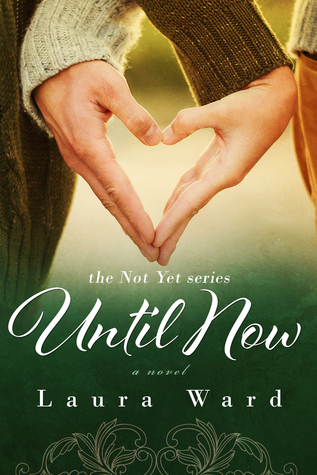 Until Now

by Laura Ward
on May 23, 2016
Buy on Amazon
Goodreads


Focus.
Dean Goldsmith is Indiana University's star quarterback, and his dreams are about to come true. His undefeated season means he has a legitimate shot at the NFL. If he stays focused. Football comes first.

College senior, Grace Yeates, is determined to defy the odds. She is months away from graduating with a business degree, something no one thought she would be able to pull off. All she has to do is focus on her number one priority. Family comes first.

Distraction.
Dean has no time for distractions, but when a gorgeous, snarky, redheaded waitress refuses to tell him her name, he can't seem to focus on anything else.

Grace knows she can't let herself get caught up in a guy, particularly a man-whore like Dean, no matter how charming or sexy. She has two hearts to look out for now and no room for a Dean-sized distraction.

Complications.
Everyone in Dean's life agrees that Grace is the kind of complication his career doesn't need. Grace knows that Dean is the kind of risk her heart shouldn't want.

But what if the last person you think you need, the one you shouldn't want, becomes the one you can't live without? Can their biggest distraction actually be the focus they were missing all along?
I had no idea when I read the blurb for Until Now that this was a book 2… so no worries if you have not read book 1.. because I read this book as a stand alone and loved it!
Until
Now
 sucked me in from the opening pages; though it was not fun to be an adult sick with strep this book made my time on the couch enjoyable!
Until
Now
 is the story of Dean Goldsmith, Indiana University's star quarterback and college senior, Grace Yeates.  The blurb says Grace is determined to defy the odds and man does she ever!
I am going to try to write this review without a spoiler but I fear that this book may miss a huge target audience… so I will just say Finn is so well done, this little boy stole my heart. He was not just a critical part of the plot but he was masterfully woven into the story to move it forward and it warmed my heart!
The banter at the beginning of this book was epic! The cocky football star working so hard to get Grace's attention had me grinning from ear to ear!
I was captivated being a witness to Dean and Grace's attraction. Dean was so tender, so kind and so out of his element with these new set of feelings. I adored that he embraced them and pursued what he wanted and he wants Grace; there is never any question about that!
Dean wanting to examine why he wants Grace, Dean being clear he is attracted to Grace and that he was not on some hero complex trying to save her, Dean moving at Grace's pace – all made me love him even more!
Please note that when these two finally cave into their attraction, this book heats up! When these two are finally able to take this all the way, this book gets hot and laced with emotion as the delayed gratification makes for two people fully vested!
As this story progressed, both Dean and Grace's families make for very memorable scenes; Dean's siblings had me laughing out loud (which was tough when you have a bad cough but was still so worth it).
Oh and Grace has another sort of extended family and the story here will break your heart.  So hats off to Ms. Ward for the wide range of emotions she evokes from the reader!
I can't wait to read Someday Soon as Jon was such a wonderful character, he opened his heart and shared his pain with the hope of helping Grace (and Finn), though that advice was misguided, his heart was so in the right place!
Oh and I am super excited to witness Dean's reaction to Jon's love interest! (nope not telling read the book)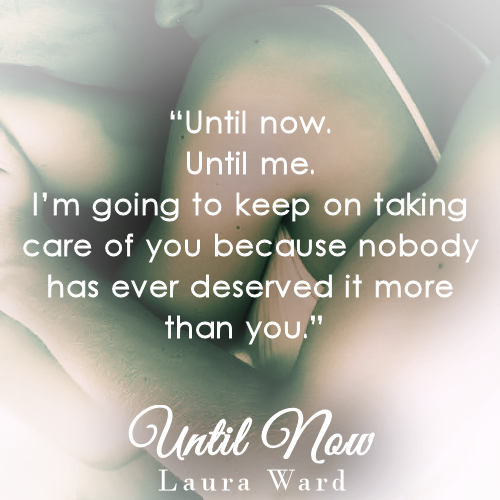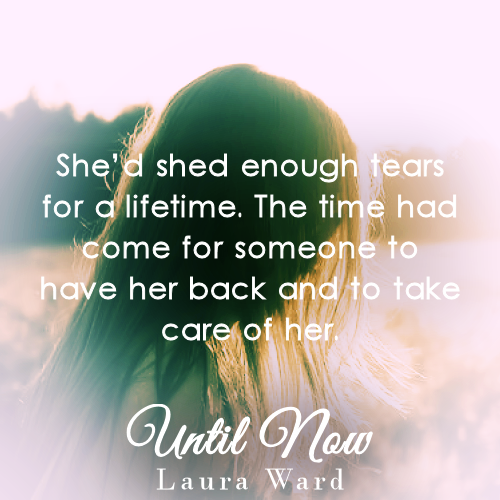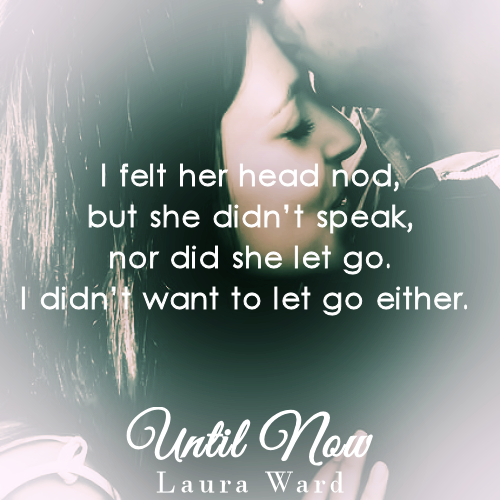 ♥READ THE SERIES♥
Book 1 – Not Yet *at time of posting, this book is $0.99!
Book 2 – Until Now