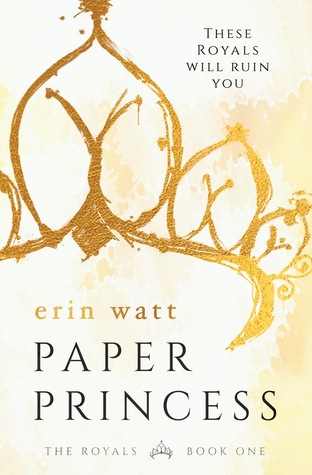 Paper Princess

by Erin Watt
on April 4, 2016
Buy on Amazon, Buy on B&N, Buy on iTunes, Buy on Kobo
Goodreads


From strip clubs and truck stops to southern coast mansions and prep schools, one girl tries to stay true to herself.

These Royals will ruin you…

Ella Harper is a survivor—a pragmatic optimist. She's spent her whole life moving from town to town with her flighty mother, struggling to make ends meet and believing that someday she'll climb out of the gutter. After her mother's death, Ella is truly alone.

Until Callum Royal appears, plucking Ella out of poverty and tossing her into his posh mansion among his five sons who all hate her. Each Royal boy is more magnetic than the last, but none as captivating as Reed Royal, the boy who is determined to send her back to the slums she came from.

Reed doesn't want her. He says she doesn't belong with the Royals.

He might be right.

Wealth. Excess. Deception. It's like nothing Ella has ever experienced, and if she's going to survive her time in the Royal palace, she'll need to learn to issue her own Royal decrees.
Damn this book was really good and right up my alley! If you love drama, angst, and getting totally sucked into a book that you can literally NOT STOP reading then Paper Princess is just for you!
Poor Ella Harper is forced to strip to help pay for her mom's medical expenses. She is not yet 18 years old and is using her mother's ID to strip and to just get by. After her mother's death, in walks Callum Royal into her world and her life is changed forever.
Paper Princess is a modern day Cinderella story where Ella goes literally from the bottom to the top, living a luxurious rich life in a moment's notice. But it's not the life she has ever dreamed for herself especially now that she is thrust into the life of The Royals and the five brothers who are destined to make her life a living hell – Gideon, Reed, Easton, Sawyer and Sebastian.
Ella is outside of her element living with her new "brothers" who treat her with such disdain that I honestly felt SO BAD for her because it was so outside of her norm to be with these rich, spoiled kids. I despised how mean they were to her, how they antagonized, ridiculed, shamed and humiliated her especially in front of their prep school friends. I wanted to jump into my kindle and help save her, I was so mad!
I know that these boys have been through a lot after the death of their mother and I can't help but feel something in my heart for them as readers will love watching them slowly try to become a family. Perhaps Ella is the one to help them heal as they are for her?? Or will the Royals ruin her and break her even more like how they are??
I can't tell you what happens as the cliffhanger was just jaw dropping – OMG!
But I will say this – it has been a while that I have literally been shocked to my very core. Readers who enjoy drama and secrets that keep you guessing, who like angst and heat should pick this book up ASAP. Book 2 – Broken Prince will be coming out at the end of this month so you won't have to wait long to read the next installment. This book is addictive and good and trust me, you will LOVE IT!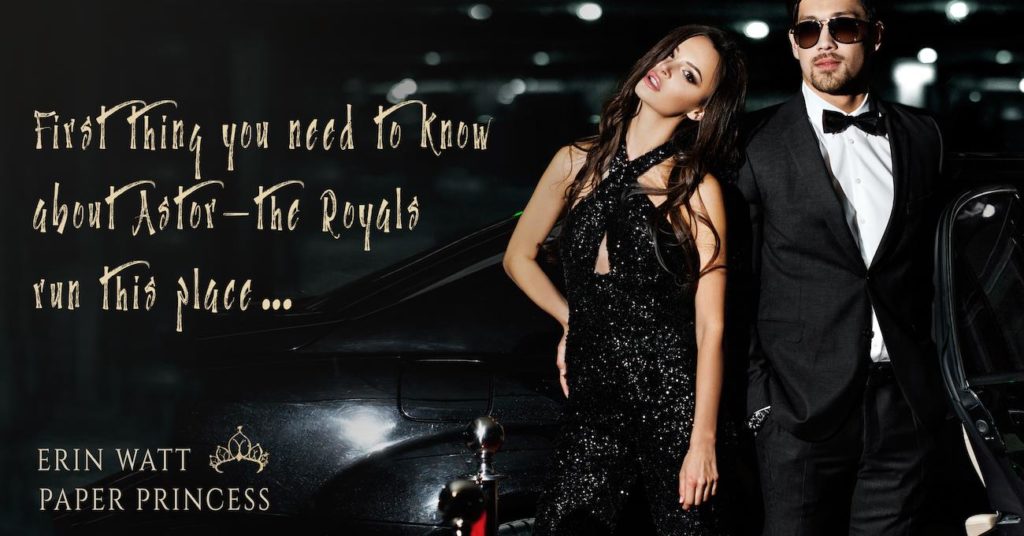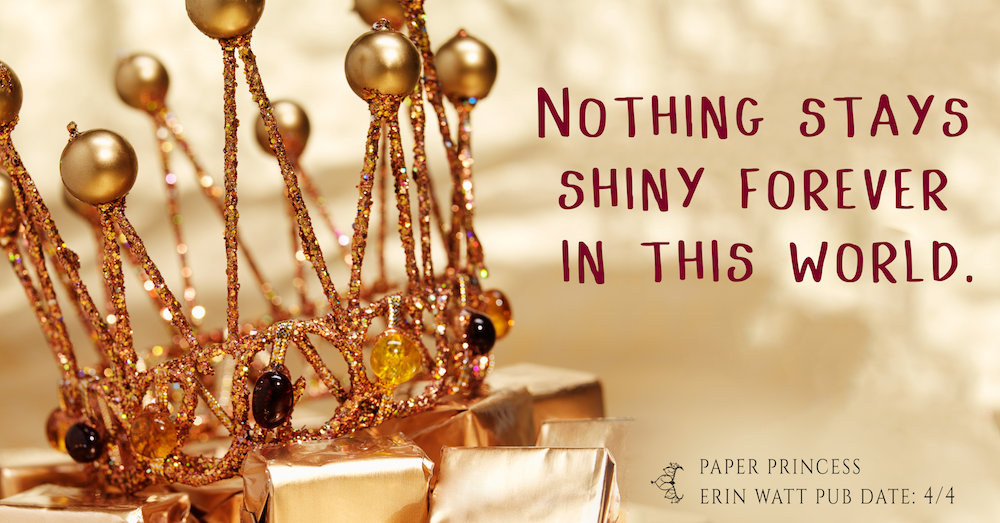 ♥ READ THE SERIES ♥
Book 1 – Paper Princess
Preorder Book 2 – Broken Prince – Releasing July 25th!