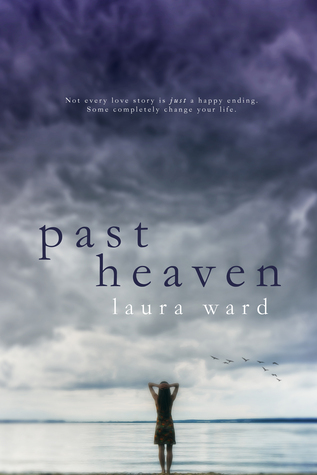 Past Heaven

by Laura Ward
on January 26, 2015
Pages: 334
Buy on Amazon
Goodreads


Not every love story has a happy ending. Some just change your life.

Liz Atwater's happily ever after was torn from her the instant her husband, Jack, was murdered. She is forced to pick up the shattered pieces of her life and raise her three young sons alone.

Reynolds Carter's picture perfect Hollywood life ended the moment the paparazzi got hold of his girlfriend's cheating scandal. As he watches his life unfold in the tabloids, he comes to a crossroads in his career and his purpose.

When Reynolds takes on the challenge of a new project, his world collides with that of Liz. Neither of them expected their professional relationship to evolve into friendship, or love.

But life is never simple.

Faced with complications from family, friends, and colleagues, Liz and Reynolds are left to decide whether two people from such different worlds can find happiness together.

Can they get past the pain, fear, and guilt and risk their hearts to love again?

Not every love story is just a happy ending. Some completely change your life.
I loved this book.. it kept me glued to my kindle and when I had to put it down, I often found my mind wandering to the story.
"Not every love story has a happy ending. Some just change your life."
I am going to keep this review to only what is revealed in the blurb…so you can enjoy the story unfold and watch these two people start to beautifully weave into each others lives.
The prologue of this story grabbed me… at first I was not sure who I was reading about or how this was going to move forward but is worked to well.
Liz Atwart's husband's Jack is murdered, I won't tell you how or why but I will say that these elements were masterfully woven into the plot and how the story continues to develop and unfold. Jack's death leaves her alone with 3 young sons.
Ms. Ward does a fabulous job at allowing the reader to feel Liz's pain (so yes you may need tissues)
"Her voice cracked at the end, and she sobbed. Body-wracking, breath-stealing, soul-shattering sobs. Yet, her cries were silent."
Reynolds Carter is a Hollywood superstar who seems to have it all… though does he really or it is just show and shallow promises?  Reynolds' life turns upside down when the tabloids reveal his young girlfriend is cheating.
Reynolds turns to the people he knows will truly be honest and want the best for him… his parents..the way his parents backstory intertwines with how Jack meets Liz and what Reynolds decides is his future truly spoke to my heart.
So you have a suburban mom who is now a widow and Hollywood heart throb as Liz puts it:
"Reynolds was all things Hollywood, and I was…well, I was all things suburbia."
Past Heaven shows the readers two beautiful love stories along with numerous different kinds of love.
Liz's three sons along with many of the secondary characters are very well written, in the case of the boys each has their own unique personality and their own reaction to grief and to Reynolds' stepping into their world.  Liz's best friend, Cindy, added to the story and is a token to what friendship truly means.  And a few of the characters from Jack's life also make this story powerful and engaging.
This book is a wonderful example of "it's not what life gives you but what you do with it."
Thank you, Ms Ward for the powerful and touching story of love..love that heals, love that touches so many and love that comes in so many forms.
I will close with this… it's the why for the book name:
"The idea is that once you really love someone, and I mean the kind of love that fills you up from head to toe, it never leaves you. A love like that surrounds you, always. Time, distance, and even death can't end it. That love is Past Heaven."