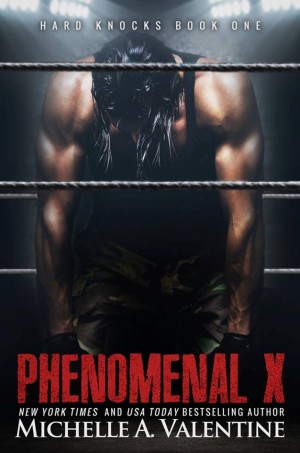 Enjoy an excerpt and teaser picture below!
---

Good Girl. Notorious Bad-Boy. One Phenomenal Love.
From the mean streets of Detroit rises the newest superstar of professional wrestling, Xavier Cold, better known as Phenomenal X. His muscular physique makes men cower before him and woman lose their minds with desire.
Anna Cortez is fresh out of college and naive to the harsh realities of the real world. Tired of living under the thumb of her conservative family, she defies them when she accepts a job as the assistant to wrestling's most notorious bad-boy. Phenomenal X has an animalistic nature that even good girl Anna finds hard to resist. One night forced to share a bed in a sold-out hotel, lines blur between them and they quickly learn that one lustful night changes everything and neither one of them will ever be the same.

I stare into his eyes and trace the scruff along his jawline. "It's okay to be vulnerable sometimes, Xavier. You can be that with me. The past is just that—the past. I base how I feel about you on the man I know you are today. You're protective and strong, and above all else, you have an amazing heart."
He closes his eyes and leans into my touch. "You don't know what you're asking for. I'm so fucked up, Anna."
I bite my lip and cradle his face in my hands. "You're not. I wish you could see what I do."
I know we've had problems, and our relationship is nowhere near perfect, but right now I don't care about any of that. Every inch of me craves him. I want him to know that me matters to me—that I'm not going anywhere.
I lean in closer to him and he closes his eyes again before resting his forehead against mine, resisting my kiss. "If we smash these fucking friendship rules there's no going back. Once I have you—that's it, you're mine. I won't allow another man to take what's mine. Do you understand?"

Christine's 3.5 STAR Review!!!!
I love Michelle's Black Falcon Series and Demon at My Door…and when teasers started coming out for Phenomenal X I couldn't wait to get my hands on this book.
Xavier is a professional wrestler with a bad boy image, a protector with a heart of gold.  He meets his match in Anna Cortez, a girl trying to run away from her controlling father while trying to discover herself and start a new life.  What ensues is a relationship that starts off with an undeniable attraction but as employer/assistant and eventually grows to be so much more.
There were many parts of this book that I truly enjoyed.  X's tough past broke my heart and I wanted to cry for his lost youth and the expectations that were put on him at such a young tender age.  Many times throughout the book, X will state how he isn't a good guy for her, or undeserving of her, but he had it all wrong.  How someone could grow from the childhood he had to be this wonderfully deep and emotional man, had me rooting for them to work out.
I also truly enjoyed Anna, though being naive, I liked how she dealt with X how she stuck by his side and fought for his love.  Even more so, I enjoyed watching her come to her own and finding her inner strength.  The connection between these two runs deep and watching this progress throughout the story was all consuming.
So while I enjoyed this book, there were some things that unfortunately didn't work for me.  I am not a huge fan of insta-love and would have liked to see this relationship grow a little more slowly so that I could savor every moment.  Often times I felt that some things were rushed and unrealistic.  I just wanted a little more….
With that being said, I will definitely read the next book in this series as the ending completely grabbed my attention and left me wanting for what happens next!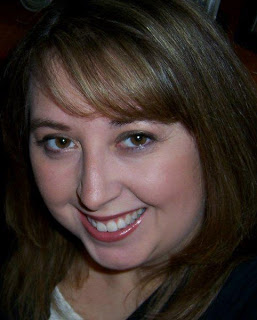 Michelle A. Valentine is a Central Ohio nurse turned New York Times & USA Today bestselling author of erotic and New Adult romance. Her love of hard-rock music, tattoos, and sexy musicians inspired her erotic BLACK FALCON series.