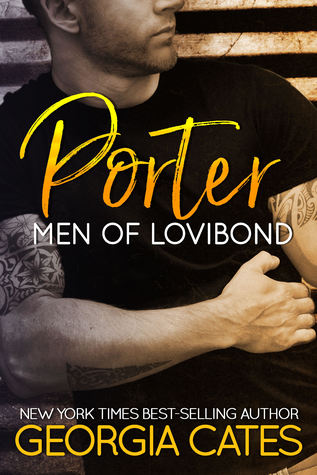 Porter

by Georgia Cates
on August 4, 2017
Goodreads


Craft beer and the sexy men who brew it.

My employee's daughter. The tomboy. The kid who once did odd jobs around the brewery. That's all she was… until three years passed and she walked into my office for an interview.

Frankee Dawson is no longer that girl I once called Kiddo. She's grown into a beautiful, sexy, desirable woman. Very desirable. And that's a problem. She's my employee's daughter. Lovibond family. And too young for me. Too innocent.

I want to feel her respond to my kiss.
I want her body to tremble as she anticipates my touch.
I want to learn all the places that bring her pleasure.
But mostly I want her to know that she's never truly been loved by a man until me.

Frankee is my intern and under me for the summer. Literally. It's a difficult secret to maintain when you can't keep your hands off each other.

This was supposed to be a hot summer fling. Sex and fun without commitment. That's what we called it. But we were wrong. This is more. I've never felt this way about a woman. Never cared more about someone else's happiness more than my own.

I love her. And I'm happy, so damn happy… until a terrible mistake from my past springs forward and threatens to rip us apart.

There are a million reasons for her to leave me. And trust me, she should. But all I really need is one good reason for her to stay.
I loved Porter the male lead in this book. I LOVED, LOVED that I never questioned his attraction or desire to have Frankee in his life.
As the blurb mentions, this book is about Porter falling for the daughter of one of the brewery's employees.
Ms. Cates did an outstanding job with this element of the book. From the moment Frankee and Porter meet (again) during her interview, the reader never feels the age difference. These two share a connection on so many levels and since they have a shared career interest, the bond bleeds off the pages as this deepens their connection.
When these two finally give into the connection on a sexual level, this book heats up! And the adorable nicknames that come out of this had me grinning from ear to ear.
Speaking of connection, I want to make sure to mention the way the author shows Porter's deep love of Frankie's work was outstanding and so perfect for him! The way their professions were used allows the reader to feel the connection they share—one that age plays no part in.
These two are meant for each other, I never questioned that, and like I said I loved that Porter didn't either.
I am sucker for a male lead who knows what he wants and is willing to fight for it, and Porter is that in spades!
Frankee and Porter's family both play into this book. They were masterfully used to move the plot forward.
The use of Porter's mom and the tie to Frankee's past experiences created a layered connection and the ughhhhhh point in this book proved in spades that love is about making it through the tough times (nope NOT telling read the book!!)
The happy achieved made my heart sing, both for these two and the rest of the cast!
Though part of a series, this book is easily read as a standalone.
♥ Read the Series ♥
Book 1 – Tap
Book 2 – Stout
Book 3 – Porter