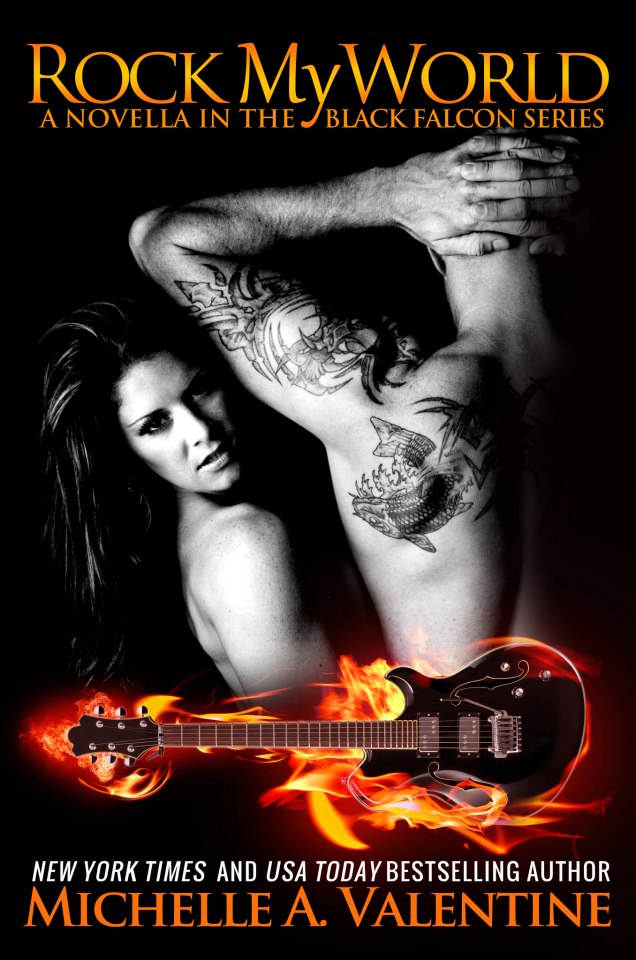 Today we welcome Michelle Valentine to our blog as she celebrates her new Black Falcon novella – Rock My World which released on June 26th. Enjoy Zach!!!
---
5 STARS!!!
Synopsis
*A Novella in the New York Times and USA Today best-selling Black Falcon series*
After Aubrey Jenson is wrongly dismissed from her job at Center Stage Marketing, she seeks legal advice from her father, The Judge, to see what grounds she has to get her position reinstated. Her surprise visit to her family doesn't go as smoothly as she hopes when she brings home her new boyfriend, Zach, Black Falcon's lead guitarist. She soon discovers that father doesn't always know best when it comes to matters of the heart.
When Zach meets Aubrey's family, he's immediately faced with his deepest fear: The love he so desperately wants, he doesn't deserve. The Judge makes no attempt to hide his disdain for Zach, and will stop at nothing to keep him away from his daughter. But an unexpected twist turns everyone's plans upside down and no one's world will ever be the same.
Outside forces attempting to pull them apart are strong and it's going to take every bit of Zach and Aubrey's love for one another to withstand the fall-out. Soon, they discover making love last is harder than finding it to begin with and sometimes you pay the ultimate price for true love.
***Note from author: This novella follows Riff and Aubrey's story from ROCK MY BED.***
Kim's Review
Rock My World is a companion novella to Rock My Bed ~ Aubrey is taking Zach home to meet the parents and what we learned about her folks in RMB had me thinking it would go down something like this…
Well I certainly am not going to TELL you how it went down! I have to say RMW was FANTASTIC ~ It expanded on Zach & Aubrey's story and there is no doubt in my mind that the two of them were totally in love..
But there were a few bumps in the road ~ the first one will have you…
and then totally
Zach on for what he initially decided but then a phone call that left me..
comes and the utter chaos began!!! I was left thinking…
when Zach takes his frustrations out on the wrong person!!!!! We all know Zach's history from RMB and we know it is devastatingly sad and it sure had me teary-eyed but I think I about …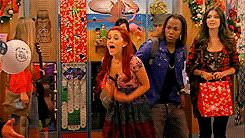 when ~ well crickey I can't tell you what but believe me you will go from …
to total
in a span of 1.2 minutes LOL ~ well that's what my Kindle told me it took!!! Michelle was even kind enough to throw in a ..
as well as a bonus chapter that left me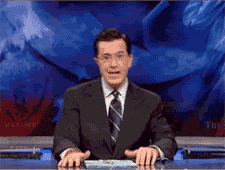 I adored RMW ~ I gobbled it up as it was meant to be! To see the love Zach felt for Aubrey be expanded upon as well as letting himself open up to such love will leave you all warm & fuzzy too!! Another MUST freaking read from Michelle!!! Total 5 stars ALL the way
About the Author
New York Times Best Selling author Michelle A. Valentine is a Central Ohio nurse turned author of erotic romance of forthcoming novels ROCK THE HEART (2012) and ROCK MY BED (2013). Her love of hard-rock music, tattoos and sexy musicians inspired her BLACK FALCON series.