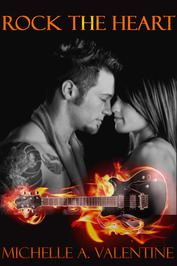 4.5 STARS!!!
Summary
For the last four years, good girl Lanie has regretted breaking up with Noel Falcon. She thought she was sensible when she told him his dreams of being a rock star would get him nowhere, but now that he's a rock god and her career is stagnant, she realizes just how wrong she was. When Noel hires the marketing company where Lane is an intern, she's forced to see him again. If she wants to land her dream job as executive within the company, she has to win him over and secure his account. Too bad Noel is still pissed at her for breaking his heart.
When Lane's company flies her to a Black Falcon concert to gain Noel's attention, emotions run high the moment she sees him and realizes she's far from over him. But Noel's countless trysts with groupies and his cocky attitude make Lane believe he isn't the same guy she once loved—now he seems to only want her body. Then after Lane discloses she needs him to procure a job, Noel proves he's a changed man by forcing her to go on the road with him in order to get it.
After Lane reluctantly takes Noel up on his offer, she becomes willing to do whatever it takes to keep him satisfied, even if it means succumbing to his seductive ways. Lane soon finds deception is a dangerous game and she's not the only one playing.
Christine's Review
I am just a sucker for rock stars and I DO LOVE my Noel Falcon!
Lanie Vance and Noel Falcon were high school sweethearts.  They were each other's first loves, their first everything's and the ones that eventually got away.
Noel puts his soul into everything including how much he loved Lanie.  He was the dreamer in the relationship while she was the realist.  When it was time to go to college, she went to pursue her degree while he went to pursue his music – neither of them thinking that he could make it and become the famous singer of the band the Black Falcons.  But he did.  And if they had stayed together through the 4 years, could they have beaten the odds?
Lanie is now a recent graduate and interning at a marketing firm.  The Black Falcons is her first project to prove herself and to get a real job.  She is to work on his children's reading charity and is forced to work with him and spend time with him after all these years.
Seeing each other for the first time brings back all of the heartache and emotions from a very difficult breakup.  There is an obvious connection and bond between these two that hasn't gone away.  Knowing how badly Lanie wants this job, Noel forces her to join his band for his tour because she is the only one who can fully understand his passion for his charity.  And Lanie really has no choice but to join the tour knowing full well that Noel's ultimate goal is to win her back.
I have to admit that I like Noel's cocky attitude.  He is confident he will win her back – I could literally feel the chemistry coming from this couple.  But under his cocky exterior, Noel is sweet.  For me, this was his bad boy rocker act when deep down in his heart, he truly still loves her with his heart.
"I'll do anything you want to make this happen between us, including give you time, because I can't lose you again.  It hurts too much."
"Fuck the kissing only rule, Lane.  I need you.  Be with me, please."
And with that she realizes that she was NEVER his second – she was always his EVERYTHING.
Time passes and love blooms but not everything is perfect.  Lanie finds out what Noel's issues are with his bandmate Riff and all hell breaks loose.  And my heart breaks and it brings tears to my eyes as I find out what this secret is because I just can't believe it in my heart of hearts.
A tear rolls down my cheek, and I turn my head away from him.  "Please stop hurting me."  The words only come out as a whisper, but I know he hears them.
What will happen to this couple?  After all of these years of hurt, will they be able to move forward and be together?
I LOVED this book!  I stayed up until 4am to finish reading it because I COULD NOT PUT IT DOWN!  I enjoyed the author's writing style and I especially loved the funny teasing and joking between the characters.  It made everyone seem very down to earth and relatable.  This was an amazing story of love lost and the hope of love finding its way back to each other again when it's meant to be.
And the only words that I keep hearing in my head right now as I write this review are from Journey "I'm forever yours…..faithfully…"
Thank you Michelle Valentine for a beautiful read…thinking about it makes me feel all choked up and teary because to feel love like that and to see it expressed so magically is really an amazing thing.  I can't wait until your novella coming out on 1/29/13 – Rock the Band and Rock My Bed out in February! (For those interested in seeing teasers from her next books, please stop at her Facebook and/or Goodreads pages!)
 Michelle's Noel Inspiration – Adam Levine
About the Author
New York Times Best Selling Author Michelle A. Valentine is a Central Ohio nurse turned author of erotic romance of novels ROCK THE HEART (2012), ROCK THE BAND (2013) and ROCK MY BED (2013). Her love of hard-rock music, tattoos and sexy musicians inspired her BLACK FALCON series.
Twitter M_A_Valentine
Website http://www.michelleavalentine.blogspot.com
Facebook www.facebook.com/michelle.valentine.7923
Goodreads http://www.goodreads.com/author/show/6540645.Michelle_A_Valentine