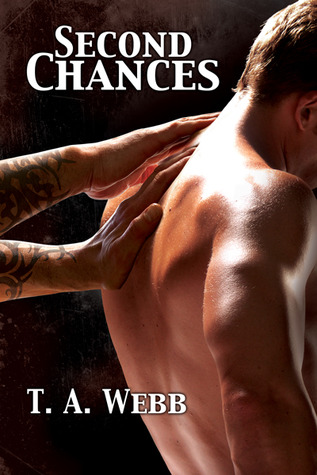 ---
4.5 STARS!!!
Synopsis
Mark Jennings is at a crossroads. His finance job in the Atlanta nonprofit scene stresses him out, his mother is dying, and his relationship with Brian Jacobs has crashed and burned. He needs a distraction, some way to relax, and a massage seems like just the thing. He never expected his massage therapist, Antonio Roberto, to become his best friend.
Despite their differences—Antonio is a divorced single father—the two men forge a firm friendship that weathers Mark's reconciliation with Brian and Antonio's questionable taste in women. Over the years, Antonio remains constant in his support, though others in Mark's life come and go through a revolving door.
When a young boy runs away from the group home where he works, Mark finds another door opening. Through it all he holds on to the things his loved ones taught him—about family, about friends and lovers, about life and death. Most importantly, he realizes that sometimes the greatest gift of all is a second chance.
Denise's Review
Mark Jennings and Antonio Roberto are not two men who would have ever pictured themselves together. Mark is an openly gay man in a relationship and Antonio is a divorced Dad who is straight or at least has lived his life as a straight man until he meets Mark.
I thoroughly enjoyed this story; Mark and Antonio's journey is not a simple one, it is not an easy one but often the things worth having are not. The author proved this in spades to me throughout this book.
The buildup for the relationship with Mark and Antonio transcends sexual tension. These men become friends, they support each other; they learn to understand each other and in the end the love that develops is powerful and layered.
I adored the use of Mark's family and Antonio's son. The use of Mark's profession and the impact it has on his personal life was so well crafted; pulling at my heart and making me ache and want a happy for more than just Mark and Antonio.
Mark's Dad is man I wish more Dads could be like; his unconditional love was a testament to this love for his son and as the polar opposite to some of the bias and hatred portrayed in this book. It also became a beacon for the power of love; and how unconditional love and truly effect someone's life.
I will warn you… have tissues ready as this book made me cry like very few have. The scene that ripped my heart is one I wish I had not read prior to leaving for work because yes my eyes were red and swollen. This scene was so well done and it took the story in the direction it needed to go.  No, I will not tell you; yes, I mean this paragraph to be cryptic because you must read and experience this scene and its aftermath for yourself. It is so powerful!
Mr. Webb did a wonderful job with the end of this book; the journey was so worth it. In the end these men find what they are looking for but in a way that had them not comprising who they are.
About the Author
T.A. Webb is the writing name for the Mean Old Bear That Could. By day, he's the director of finance for a non-profit agency. He's worked with people living with HIV/AIDS and with children in the foster care system for over twenty years, and takes the smaller pay for the chance to make a difference for those who can't help themselves. After hours, he's the proud single papa of four rescue dogs, was born and raised in Atlanta, where he still lives, and is a pretty darned good country cook.
His sister taught him to read when he was four, and he tore his way through the local library over the next few years. Always wanting more, he snuck a copy of The Exorcist under his parents' house to read when he was eleven and scared the bejesus out of himself. Thus began a love affair with books that skirt the edge, and when he discovered gay literature, he was hooked for life.