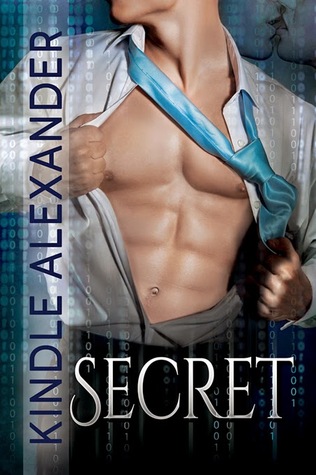 Secret

by Kindle Alexander
on June 9, 2015
Buy on Amazon
Goodreads


A full length novel

Tristan Wilder, self-made millionaire and devastatingly handsome CEO of Wilder-Nation is on the verge of a very lucrative buyout. With tough negotiations ahead, he's armed with his acquisition pitch, ready to launch the deal of a lifetime. There's just one glitch. The last thing he expects is to fall for the hot business owner he's trying to sway.

Dylan Reeves, computer science engineer and founder of the very successful social media site, Secret, is faced with a life-altering decision. A devoted family man with three kids and a wife, Dylan has been living a secret for years. Fiercely loyal to his convictions, his boundaries blur after meeting the striking owner of the corporation interested in acquiring his company. For the first time in his life, reckless desire consumes him when the gorgeous computer mogul makes an offer he can't refuse.
Ms. Alexander has masterfully crafted a story about adults; adults who are honest with each other, adults who are honest while pursuing something unconventional.
Secret tells the story of Tristan Wilder, self-made millionaire, a tech genius who owns Wilder-Nation and Dylan Reeves, computer science engineer and founder of the very successful social media site, Secret (oh just wait! the book name means so much more than just that.)
The opening of this book may have you unsure of where it is going, but trust me – push forward because it soon appears that life is often more than meets the eye; and the "perfect" family presented to the outside world might not be what lives behind the bedroom door.
The moment Tristan and Dylan meet, you can feel the connection and the pull. The how Tristan approaches Dylan is adorable. I fell hard for Tristan as he works to help Dylan feel comfortable in his own skin.
And I adored Tristan desires to go after what he wanted:
"You look nice today," Tristan said quietly, smiling as Dylan's cheeks grew red.

"Is that why you made everyone leave?"

"No, of course not. I could have just told you later, but that whole look's perfect on you. The hair's hot. Pinstripes fit your frame remarkably well. You look taller, more intimidating. Great look for negotiations or the cover of GQ. You could do both." Tristan scooted closer. "Did you get my flowers?" he asked even quieter.

"I did. Thank you, but that was a risky move," Dylan said, clearly ignoring the compliment.
It is likely important to mention that Dylan is a married man with three children, a man truly devoted to his family. There is no betrayal in this book… let me repeat… Ms. Alexander pulls this story off, gets the reader to want Dylan and Tristan together without any characters betraying each other. As I said when I opened my review, this book is about adults being honest with each other.
I know this line is going to sound odd to say about a male romance, especially one with a married man, but I loved the use of Teri, Dylan's wife.  Teri was so important to the story line and the relationship she forges with Tristan was wonderful, no this is not a menage. Trust me…read the book!
The how the "secret" of this story unravels will have you gripping your kindle as the lies start to unravel but that will soon be replaced with a smile from ear to ear.
The happy Dlyan and Tristan find is compounded by children who love their parents as people and truly want them happy and loved.
Ms. Alexander takes the reader on journey to happy that captured my heart.
This book releases on June 9th – make sure to pre-order! You will love it as much as I did!