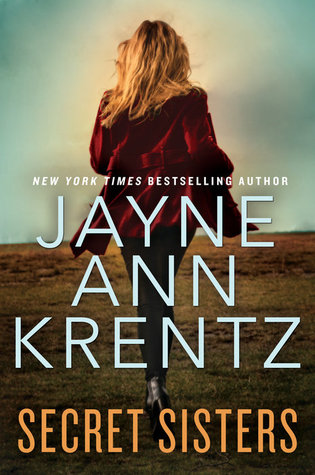 Secret Sisters

by Jayne Ann Krentz
on December 8, 2015
Buy on Amazon
Goodreads


No one does romantic suspense better than Jayne Ann Krentz. Now, the New York Times bestselling author of Trust No One and River Road delivers a novel that twists and turns into a read that will leave you breathless.

Madeline and Daphne were once as close as sisters—until a secret tore them apart. Now it might take them to their graves.

They knew his name, the man who tried to brutally attack twelve-year-old Madeline in her grandmother's hotel. They thought they knew his fate. He wouldn't be bothering them anymore...ever. Still their lives would never be the same.

Madeline has returned to Washington after her grandmother's mysterious death. And at the old, abandoned hotel—a place she never wanted to see again—a dying man's last words convey a warning: the secrets she and Daphne believed buried forever have been discovered.

Now, after almost two decades, Madeline and Daphne will be reunited in friendship and in fear. Unable to trust the local police, Madeline summons Jack Rayner, the hotel chain's new security expert. Despite the secrets and mysteries that surround him, Jack is the only one she trusts...and wants.

Jack is no good at relationships but he does possess a specific skill set that includes a profoundly intimate understanding of warped and dangerous minds. With the assistance of Jack's brother, Abe, a high-tech magician, the four of them will form an uneasy alliance against a killer who will stop at nothing to hide the truth....
This was my first book to read by Jayne Ann Krentz and will certainly not be my last. What I truly enjoyed about this book was that it is so different than what I have been reading – the start of this book pulled me right in; it was dark and scary, made my heart skip a beat, and was completely addicting. What an exciting and thrilling ride! I don't read a lot of romantic suspense but this was a much needed, nice change of pace. Added to that, trying to solve the mystery kept my mind reeling throughout my read!
So what's it about?
Two young girls – Madeline and Daphne, best friends suffered the imaginable as children (it's probably not exactly what you are thinking but let's just say that it's definitely something that will leave an impression, something that you will never forget no matter how far you try to leave it all behind).
Ten years later and having not seen each other since that fateful day, the girls are back at the hotel, both having changed so much because of the trauma of their youth but in their own ways strong, graceful, and ready to solve the mystery of not only who has found out about their secret but who is behind the murders of the people they love.
Besides the mystery, there is the added layer of romance with Madeline's bodyguard Jack, who has a secret of his own yet was so in sync and protective of Madeline despite his relationship issues. This couple though trying to fight their attraction just a perfect match for each other both physically and eventually emotionally.
With all of this combined with the many different personas in this book – the politics, the wealth and the many secrets, I was hooked completely and finished this book in a matter of days because I had to know the answers…I had to know if any of my thoughts were right (which they weren't lol).
Highly addicting and just WOW! This was an unexpected thrill that kept me on my toes and I urge those looking for something different and mysterious to pick this one up – you will enjoy every moment!