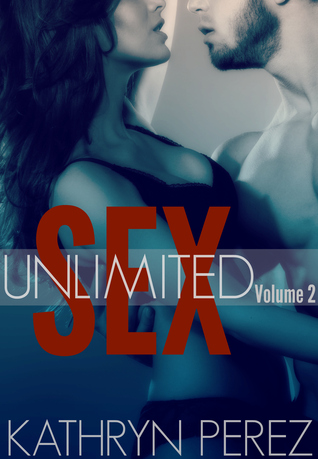 SEX Unlimited: Volume 2

by Kathryn Perez
on July 18, 2014
Pages: 57
Buy on Amazon
Goodreads


***Not suitable for readers under the age of 18 due to descriptive sexual situations***

I had no idea one simple decision would bring on so many complications.

All I wanted from him was a no strings attached sexual arrangement.

Little did I know I would get more than I bargained for.

The Unlimited Series continues as Candace and Brisban discover there's more to their relationship than just SEX.
One thing I will say about this serial by Kathryn Perez is that they get better and better with each volume.
Volume 2 picks up where the first one left us – James, the husband is back and he his wife back. Despite Candace's love for her husband, how can she forgive and forget? Will she go back to the love she once knew or will she continue to move forward and find happiness for herself?
Candace's relationship with Brisban is evolving into something more than just the casual sex that they initially discussed. The sex and heat between them is still apparent but it's what beneath the layers that has me excited that there could be something more. I am a sucker for that deep emotional bond and after everything that both of these characters have been through, I can't help but hope that they find their happiness within each other.
It's true that sometimes in life, there is a greater power at work and fate has plans for us….what will happen with Candace and Brisban?
You will have to read it to find out 🙂
I will say that the little secret we find out in the end was a SHOCKER!!! I am purposely being vague so you pick up your copy to find out more (hehehehe!)
♥READ THE SERIES♥
Volume 1
Volume 2