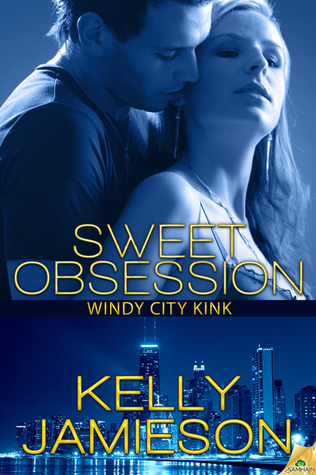 Wine her, dine her…then untie her.
Windy City Kink, Book 1
Sasha Bendel is a bundle of nerves as she knocks on the door of a Gold Coast penthouse. Her landscape design business took a hard hit when one of her biggest clients defaulted on his payment, and she desperately needs this rooftop garden design project to get back in the black.
But when her potential client answers the door, she's stunned. It's her old high school boyfriend, the one her wealthy parents ran out of her life when they were discovered engaging in some youthful exploration of bondage and discipline.
Twelve years ago, Jack Grenville let Sasha's powerful father intimidate him into giving up the love of his life. With the help of a sensei, he's overcome his obstacles and accepted his sexual dominance. Now he's back in Chicago to claim what's his—Sasha.
One look at Jack brings back all the forbidden desires Sasha's put on lock-down since that shameful night. No way can she turn down this money-is-no-object job…but can she resist Jack's no-knots-barred determination to recapture her heart?
Product Warnings:
This book contains a woman with a sweet tooth, a man with a sweet obsession, a cupboard full of bondage rope, and some not-so-sweet kink.
I thoroughly enjoyed Sweet Obsession, the story of Sasha Bendel and Jack Grenville, a second chance romance story.
Sasha is a landscaper designer who suddenly finds herself face to face with a man from her past; her childhood sweetheart, Jack.
Jack is a successful, driven and as the reader learns he has grown up so much in the past 12 years. Jack truly understands himself now embracing his kink. There is a scene with Jack alone with his kink (no not telling you what) which allows the reader to get a mental image that is so hot!
Sadly the past 12 years did not truly offer Sasha the ability to grow up; though she does work hard to make it on her own professionally without her father's financial support. Her mind is stuck on their judgmental view; Ok I will not tell you how her parents know about Sasha's tendencies because I think it is much more enjoyable to read what happens and experience the slow unraveling on both sides of the story.
Jack's character was so well done, this successful and driven man used prior heartache to succeed and move his life forward. The use of martial arts and his relationship with his sensei to help him find balance and center were really well done.
The weaving of Jack's martial arts into Sasha's landscape design was something I enjoyed.
This book also offers a glimpse at Sasha's roommate, Kevin and what may be a budding romance with Jack's sister; these exchanges that added fun and conflict to the story.
By the end of the book, Sasha is able to break free; yes it takes her a bit to get there but I so enjoyed Jack's patience, Jack's kindness and his desire for Sasha to open up and love all of him.
I loved loved the end, finding out what really happened 12 years ago after Sasha's parents intervened.
Ms. Jamieson thank you for Jack! I am very much looking forward to book 2 in this series.

Kelly Jamieson is a best-selling author of over twenty-five romance novels and novellas. Her writing has been described as "emotionally complex", "sweet and satisfying" and "blisteringly sexy".
Buy the Book!