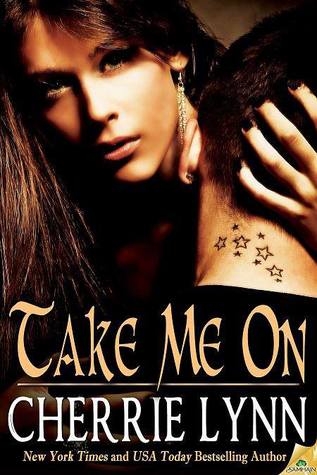 Enter for a chance to win an ebook set of this series using Rafflecopter below.  Good luck!!!
---
4 STARS!!!
Synopsis
The consequences of a moment can last a lifetime.
Gabriella Ross suffered every bride's worst nightmare: a no-show groom. Now summer stretches before her with nowhere to go but home, at least until it's time to go back to medical school.
Determined to prove she might be down but definitely not out, she chucks all her old plans in favor of having a good time—starting with giving herself a pair of wings. Tattooed wings, that is, in the form of a phoenix on her back.
When everyone else at Dermamania chickens out at the prospect of putting the gorgeous, perfect skin of the boss's big sister under the needle, Ian Rhodes finds himself stepping up. Then unexpectedly connecting with her through tears that have nothing to do with the pain of getting inked.
Attraction flares into one hot night that was supposed to stay that way—single, and secret. But best laid plans have a way of getting blown out of the water. Now two perfect strangers must plan for a very different future…beginning with whether there's enough common ground to spend it together.
Warning: Contains explicit sex, graphic language, Ross family drama, reuniting with beloved old friends…and a hot tattooed, Harley-riding hero who doesn't mind being robbed from the cradle.
Denise's Review
Take Me On is the story of Gabriella Ross, the older sibling to Evan and Brian Ross, whose stories were told earlier in the series.
Gaby was left at the altar by her fiancé so when she walks into her brother Brian's tattoo parlor Dermamania, she is someone no one wants to deal with; that is until the new guy Ian Rhodes steps-up and offers to ink her.
The first exchanges between Ian and Gaby were really well done. The attraction is something the reader feels immediately. From their simple touches to them working out the design of Gaby's ink; it truly pulled me into the book. Oh and as for ink, I thought the design, meaning and its use throughout the book were also well done.
These two not only had a large age gap to deal with, yes readers Gaby is older but they also have to deal the fact that Ian's boss is Gaby's brother.  This couple faces another obstacle, one if you read the prior books in the series, you would never have guessed; and sadly it almost costs this couple everything.
I am struggling to not give away the plot line to this story as one twist controls most of the rest of the book; this twist has this couple who are so new to each other truly facing things some couples don't deal with for years.
I will say the event that follows the twist felt true to the characters created, both those in this book and from the prior books; the struggle and the emotions all pulled at my heart and had me hoping Ian and Gaby would find a way to each other.  I do want to add I adored seeing Kesley and Evan from book 1 Unleashed in this book.  It was wonderful use of family and the bond that develop. And the use of Brian to move Gaby and Ian to a resolution was wonderful; the best advice often comes from someone who has come through the other side.
I adored the end of this book; it felt me with a huge smile on my face and so pleased that I got to take this journey with Gaby and Ian.
Thank you Ms. Lynn for sharing more of the Ross family with readers!
About the Author
Cherrie Lynn has been a CPS caseworker and a juvenile probation officer, but now that she has come to her senses, she writes contemporary and paranormal romance on the steamy side. It's *much* more fun. She's also an unabashed rock music enthusiast, and loves letting her passion for romance and metal collide on the page.
When she's not writing, you can find her reading, listening to music or playing with her favorite gadget of the moment. She's also fond of hitting the road with her husband to catch their favorite bands live.
Cherrie lives in East Texas with said husband and their two kids, all of whom are the source of much merriment, mischief and mayhem. You can reach her at cherrie@cherrielynn.com, at the various social networking sites, or right here. She loves hearing from readers!
---
GIVEAWAY
a Rafflecopter giveaway

Series Reading Order
Book 1 – Unleashed

Book 2 – Rock Me

Book 2.5 – Light Me Up

Book 3 – Leave Me Breathless

Book 3.5 – Breathe Me In