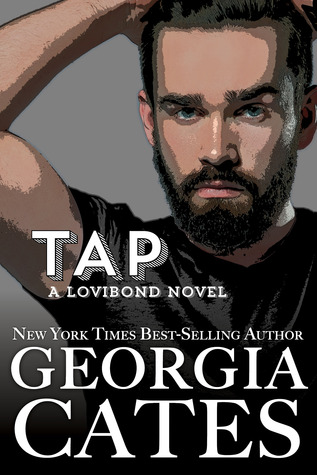 Tap

by Georgia Cates
on January 11, 2016
Buy on Amazon
Goodreads


Craft beer and the sexy men who brew it.

A faceless name. That's all she was when I agreed to play a part in deceiving her. But then the unplanned happened.

We met. And all I wanted from her was a dirty weekend . . . until that wasn't enough and I longed for so much more.

Lawrence Thorn suddenly means the world to me. And that's a problem. She's my business partner's sister. Forbidden fruit. Pursuing her can mean trouble for me at Lovibond Brewery. But I don't care.

I yearn for her skin against mine.
I crave her smell on my body.
I want to make her laugh and then hear her moan my name.
And she does for a brief moment in time.

But Lawrence wants more than I'm able to give. And it's a damn shame because there's no one on earth I want more than her.

An epic love.
A miserable ending.
Unless it's not.
I thoroughly enjoyed Tap by Georgia Cates. The Lovibond series is a series about three men who own and run a brewery, men with the nicknames Tap, Stout and Porter (cute right?!).
Book 1 is Tap's story, Lucas Broussard. Lucas is the business end of the brewery, the numbers guy, the logic. This no nonsense style bleeds into his person life and plays out well throughout the story.
Tap finds Lucas attracted to Lawrence Thorn, one of his business partner's older sisters (yes Lawrence is a female).
From the moment these two see each other, I was instantly rooting for them!
Lucas quickly adopts his own pet name for Lawrence, Wren; how she gets this nickname is an adorable scene and allows the reader to quickly understand a lot about Lucas but also why Wren is so different than most women who know Lucas' past. Yes, Lucas' past and to some extent his present is a result of that past and is a big part of this book, rightfully so. Wren's respect for this makes it clear she is so the right woman for him.
I loved Lucas, yes there is white lie to start but it was a promise to his friend and business partner, Oliver "Stout" Thorn, Wren's brother. Why the lie is so a part of Lawrence's past and her bond to her brother is layered so well into the forbidden fruit theme.
Lucas is a truly standup guy as he comes clean early on and I loved him for breaking the bro-code when he knew he wanted more from Wren. Lucas also had me loving how he broke the news to Oliver about who is girlfriend was.
I have said it before and I will say it again, I adore a male lead who knows what he wants!
"It feels like a wall is crumbling around me. It's scary as hell but I like it.I want her so bad I can't stand it. I'm risking my friendship with Stout. My business relationship. Maybe even my livelihood. And I don't care. She's worth the gamble. I'm going all in."
Ms. Cates never had me hating Lucas, his reasons why broke my heart, and made me want to hug him even when his actions hurt Wren.
This book has its hot moments and its touching moment so the reader gets a nice range of emotions.
There was a touching side story about Lucas' parents early days, I do hope we get to more of this in the next books. (nope not telling read the book.)
The epilogue to this book may be one of the best I have ever read! With true poetic grace, Ms. Cates did not show all hearts and flowers, she used the closing of this book to show Lucas and Wren working through some difficult situations and this for me proved they are a happy ever after.
Lucas had so much hurt and fear to get over and I couldn't imagine a better way to allow the reader to see how he is healing!
I am so excited for Stout (Lovibond, #2) in May and Porter (Lovibond, #3) in the Fall.