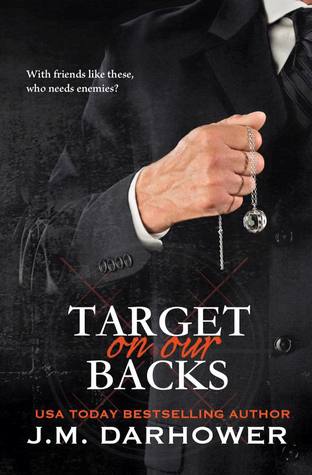 Target on our Backs

by J.M. Darhower
on February 23, 2016
Buy on Amazon
Goodreads


The best way to keep your word is never to give it.

Not long ago, in a chapel in Vegas, I swore to love Karissa for the rest of my days. But nobody's promised an infinite number of tomorrows. Nobody's promised forever. Sometimes, all we have left is today.

Carpe Diem
Seize the day.

It should've been over, we should've been happy, but people are making it hard for me to live in peace. I've got so much blood on my hands they'll never be clean, and somebody out there seems to want me to pay for it. Happily Ever After always comes at a cost, one any real man would be willing to pay. But that doesn't mean I'm just going to roll over and accept these consequences.

Because when it comes to the woman I love? The life I've fought for?

Nobody is safe.
I LOVED the conclusion to Naz and Karissa's story.
When we first met Naz, he was the bad Mafia guy. And I am happy to see that in this book, he has married the love of his life and he is trying to be a better guy for her because that's what she deserves. Karissa deserves to live a happy, no mafia, no guns, and no revenge kind of life. In Target on Our Backs,  we see Naz more open, trusting and honest (to a point) with Karissa. My heart melted and I had a smile on my face hearing his laughter, seeing him more carefree all because of his love for his wife and vice versa.
But things don't always work out quite as we planned.
You see someone has come into his world trying to take on more of a "Boss" kind of role and there are more fights, more gunfire, and this book takes on a more twisty, suspenseful path as the reader tries to figure out who is behind it all and the reasons why these things are happening when all Naz and Karissa want is a semi-normal way of life.
I loved SO many things about this book – first and foremost was the HUGE, all encompassing love that Naz had for Karissa – that their connection, chemistry and heat has not diminished since the first book in the series. I also love the exhilarating, exciting feeling I get while I read J.M Darhower books because I feel like I am a part of the action..that I am there experiencing everything with the characters and that's what makes her books so unputdownable.
And just you wait until you read that epilogue…because *le sigh* be still my heart, I have fallen even more in love with these characters and I am so sad to see this series end *cries*
And so here's to Naz and Karissa…love is definitely more than enough <3 <3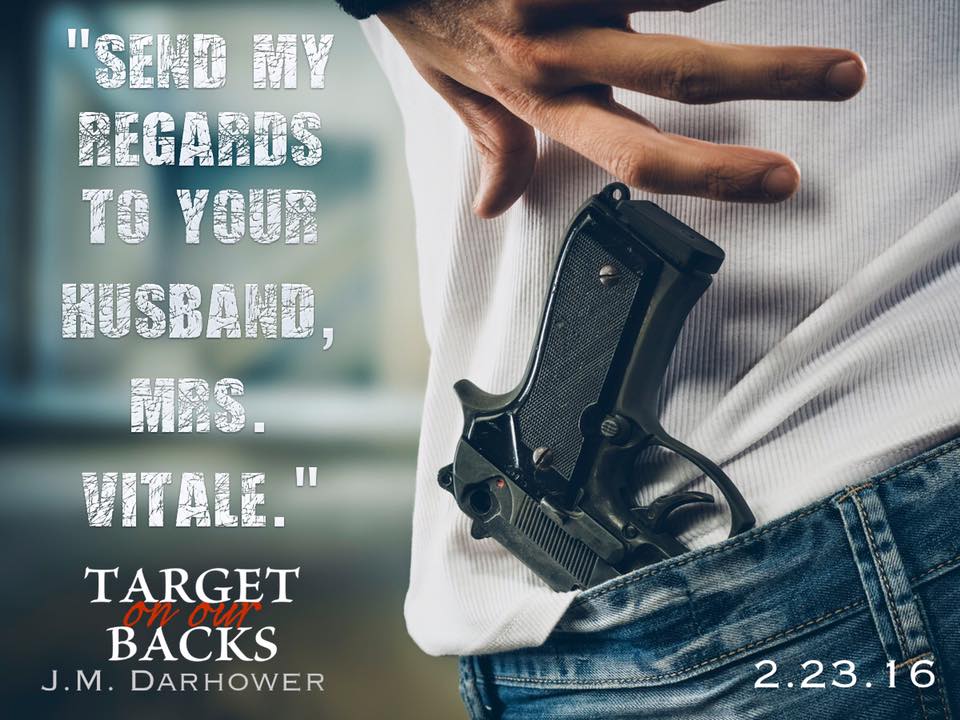 ♥READ THE SERIES♥
Book 1 – Monster in his Eyes
Book 2 – Torture to her Soul
Book 3 – Target on our Backs