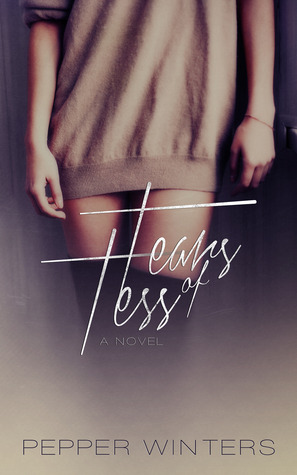 A New Adult Dark Contemporary Romance, not suitable for people sensitive to grief, slavery, and nonconsensual sex. A story about finding love in the strangest of places, a will of iron that grows from necessity, and forgiveness that may not be enough.
"My life was complete. Happy, content, everything neat and perfect.
Then it all changed.
I was sold."
Tess Snow has everything she ever wanted: one more semester before a career in property development, a loving boyfriend, and a future dazzling bright with possibility.
For their two year anniversary, Brax surprises Tess with a romantic trip to Mexico. Sandy beaches, delicious cocktails, and soul-connecting sex set the mood for a wonderful holiday. With a full heart, and looking forward to a passion filled week, Tess is on top of the world.
But lusty paradise is shattered.
Kidnapped. Drugged. Stolen. Tess is forced into a world full of darkness and terror.
Captive and alone with no savior, no lover, no faith, no future, Tess evolves from terrified girl to fierce fighter. But no matter her strength, it can't save her from the horror of being sold.
Can Brax find Tess before she's broken and ruined, or will Tess's new owner change her life forever?
---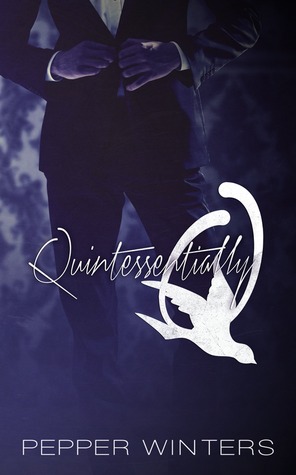 "All my life, I battled with the knowledge I was twisted… fucked up to want something so deliciously dark—wrong on so many levels. But then slave fifty-eight entered my world. Hissing, fighting, with a core of iron, she showed me an existence where two wrongs make a right."
Tess is Q's completely. Q is Tess's irrevocably. But now, they must learn the boundaries of their unconventional relationship, while Tess seeks vengeance on the men who sold her. Q made a blood-oath to deliver their corpses at Tess's feet, and that's just what he'll do.
He may be a monster, but he's Tess's monster.

Christine's 4.5 STAR Review!!!
So I know I am a little late to the party reading these books but in between my many commitments, I was finally able to read Tears of Tess and Quintessentially Q while on vacation with my family. And can I say…WOW! Pepper Winters is a new author to me but she has fast become one of my definite one click authors. If you have not read this series yet, I encourage you to do so – dark, compelling, scary and intense – these books were hard to put down and I am looking forward to reading Twisted Together very soon 🙂
As this is a review for both books, I will try to be as brief but descriptive as possible. Reading these books back to back kept me in the world that Ms. Winters created and I truly enjoyed every second despite biting my nails throughout both books.
The prologue for Tears of Tess immediately grabbed my attention and I couldn't put this book down. Tess is going on vacation to Mexico with her boyfriend Brax for some romantic rejuvenation. Sadly she can't be who she wants to be in their vanilla relationship – she wants to be dominated, sexy and fun but as we know in life, we are always busy and life in general gets in the way of those things for many couples. While on a motorcycle ride through the city, Tess is kidnapped by sex slave traffickers and is sold to her new mysterious owner, Q. I have to say that knowing really nothing about sex slave trafficking that I am horrified and scared what these women have to go through and my heart plummets in my chest for the unknown and what is to become of Tess.
Upon meeting Q, Tess' life changes dramatically and everything she has ever wanted from her boyfriend Brax is now given to her by Q – the universe in a sick and twisted way is giving her exactly what she has always desired; palpable strong intense desires and the sense of finally belonging like two pieces of a puzzle that just fit and make sense. A lot happens in this book and though questioning the wrongness of the situation and how Tess came to be with Q, I can't help but enjoy the mystery behind Q, what makes this man good and not a monster that we originally think he is and seeing how his caring, compassionate need to be a savior triumphs over any evil that we, as the reader originally believed him to be.
Quintessentially Q brings our couple forward and we see the next phase in their life and how Tess is attempting to build a trusting relationship with Q. I absolutely loved the addictive love, hate, madness that they each felt for one another such visceral reactions, so tangible even to the reader.
This book was so dark and disturbing for me that every turn of the page made me cringe living the nightmare that Tess will face. Watching this woman broken down to a shell of who she used to be leaves me feeling disheartened and almost dead inside because I so desperately wanted to save her from the pain and suffering.
But with all books, we always wish for a happy ending, a light at the end of the tunnel…and Q is that for Tess. We watch this beautiful man do what he does best; sacrificing himself, opening himself up to the pain so that Tess can be whole again.
I am purposely being vague so that you can experience this turbulent journey for yourself; to become so engrossed into something so painfully real and emotional that your heart will break.
I adore this series so far and look forward to Twisted Together as I am looking forward to watching this couple grow from their journey so far and find the happiness together that they deserve.
Thank you Pepper for giving us readers a captivating, gut wrenching read that makes our hearts race all the while rooting for love to win in the battle versus evil.


Pepper Winters wears many roles. Some of them include writer, reader, sometimes wife. She loves dark, taboo stories that twist with your head. The more tortured the hero, the better, and she constantly thinks up ways to break and fix her characters. Oh, and sex… her books have sex.
She loves to travel and has an amazing, fabulous hubby who puts up with her love affair with her book boyfriends.