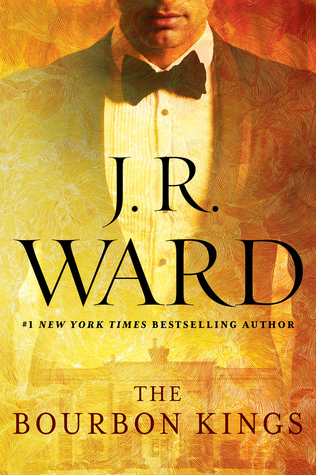 The Bourbon Kings

by J.R. Ward
on July 28, 2015
Pages: 400
Buy on Amazon
Goodreads


The #1 New York Times bestselling author of the Black Dagger Brotherhood delivers the first novel in an enthralling new series set amid the shifting dynamics of a Southern family defined by wealth and privilege—and compromised by secrets, deceit, and scandal....

For generations, the Bradford family has worn the mantle of kings of the bourbon capital of the world. Their sustained wealth has afforded them prestige and privilege—as well as a hard-won division of class on their sprawling estate, Easterly. Upstairs, a dynasty that by all appearances plays by the rules of good fortune and good taste. Downstairs, the staff who work tirelessly to maintain the impeccable Bradford facade. And never the twain shall meet.

For Lizzie King, Easterly's head gardener, crossing that divide nearly ruined her life. Falling in love with Tulane, the prodigal son of the bourbon dynasty, was nothing that she intended or wanted—and their bitter breakup only served to prove her instincts were right. Now, after two years of staying away, Tulane is finally coming home again, and he is bringing the past with him. No one will be left unmarked: not Tulane's beautiful and ruthless wife; not his older brother, whose bitterness and bad blood know no bounds; and especially not the ironfisted Bradford patriarch, a man with few morals, fewer scruples, and many, many terrible secrets.

As family tensions—professional and intimately private—ignite, Easterly and all its inhabitants are thrown into the grips of an irrevocable transformation, and only the cunning will survive.
Confession time… Shh…. this was my first J.R. Ward read.. I know.. I know shame on me (Christine has read The Black Dagger Brotherhood Series and LOVES it!) .
The Bourbon Kings is tale about a twisty bendy life full of lies of the Bradford family, which is really the Baldwine children because it is the children's mother who comes from the Bradford bourbon family fortune.
The Bourbon Kings focused mostly on Tulane "Lane" Baldwine, Lane is one of the four Baldwine children, Max, Edward and Gin are the others.
I will briefly pause here and say I am so excited to get Edward and Gin's story down the line. Both had prominent roles in this one, ones that wove into the stories past and present. Edward, the oldest is so broken, my heart often broke for him and I am so dying to see him find his happy!  Gin oh poor Gin, partially misunderstood, partially a spoiled brat and well I am excited to hopefully witness Gin finally grow up and find her own way.
Back to The Bourbon Kings…this one has Lane returning home to discover the family is falling apart, even more than he imaged. Lane has also come to terms with the fact that he can't live without Lizze.. yes folks this is a second chance romance.
Lane and Lizze come from very different worlds as the Bradford family lives the life of luxury including private jets and trust-funds and a seemingly endless supply of money and power.
This book is told in multiple POV's as it introduces the reader to so many characters and different story lines that move forward and flash back throughout this compelling series start.
Ms. Ward painted a sweeping estate of Easterly with a cast that I loved…. Samuel T, Sutton, and Miss Aurora; they all added so much to this story as they were woven to create a world that pulled me in.
Miss Aurora truly touched me, there is a line toward the end that Lane says to her that had my eyes misting up.
I have to say I hope, hope that Samuel T and Sutton are prominent in other books in this series (nope not telling you with "who"… read the book because there was a number of scenes with Samuel T and then one with Sutton which was just WOW).
I can not even begin to tell you how twisty bendy and full of lies this story becomes. We are talking lies, deception, drama and cover-ups.… truly I think it is a story about absolute power corrupting everything.
The end of The Bourbon Kings left me wanting more, almost like the end of the season of a TV series where I am left saying OK now what. I wouldn't be surprised if we saw The Bourbon Kings on the small screen one day.
Ms. Ward I am excited to see how things play out for Bradford family as this series develops.