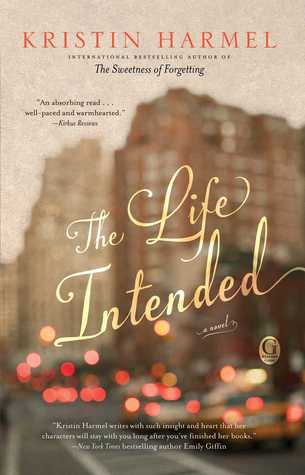 The Life Intended

by Kristin Harmel
on December 30, 2014
Pages: 368
Buy on Amazon
Goodreads


From the author of the international bestseller The Sweetness of Forgetting, named one of the Best Books of Summer 2012 by Marie Claire magazine, comes a captivating novel about the struggle to overcome the past when our memories refuse to be forgotten.

In this richly told story where Sliding Doors meets P.S. I Love You, Kristin Harmel weaves a heart-wrenching tale that asks: what does it take to move forward in life without forgetting the past?

After her husband's sudden death over ten years ago, Kate Waithman never expected to be lucky enough to find another love of her life. But now she's planning her second walk down the aisle to a perfectly nice man. So why isn't she more excited?

At first, Kate blames her lack of sleep on stress. But when she starts seeing Patrick, her late husband, in her dreams, she begins to wonder if she's really ready to move on. Is Patrick trying to tell her something? Attempting to navigate between dreams and reality, Kate must uncover her husband's hidden message. Her quest leads her to a sign language class and into the New York City foster system, where she finds rewards greater than she could have imagined.
What would happen if you lost your spouse before you thought you would? If life as you knew it just changed from one day to the next and you were totally unprepared for the unexpected?
The Life Intended is the first book I have read by Kristin Harmel and will definitely not be my last.
Kate Waithman has lost her husband and is 10 years later trying to find her second chance at love having accepted the marriage proposal from Dan. This is finally her chance to live life and not let it pass her by. But as she accepts his proposal, almost immediately she begins to dream of her late husband Patrick, who seems to be sending her a message that she needs to decipher. These dreams show her an almost alternate look at what her life could have been like if Patrick had still been alive and quite honestly brought tears to my eyes for the life that could have been for Kate.
Not that her life with Dan isn't great, but questions come to the forefront and Kate begins to question whether the path she has chosen is the right one or if there is another path that she should embark on for her future.
New characters are introduced making Kate realize that she needs to follow her dreams; her heart; because everyone deserves to be loved for themselves without having to sacrifice any part of yourself in doing so. This journey for Kate was a reminder at what matters most when it comes to love and her heart.
People who know me well know I am so afraid of death; of the possibilities of leaving my family behind without me and not being able to see them again. The Life Intended is one of those kinds of books that gives you hope because often times you wonder what happens to someone after they die and this book for me was a reminder to make life the way that you want it to be, that there is a higher power always watching over us and that you should always follow your dreams.
Well researched and deeply emotional, I recommend this to readers looking for a book that will stick with you and your heart.