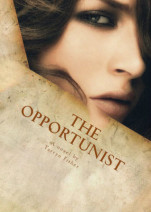 5 STARS!!!
Summary
Olivia Kaspen has just discovered that her ex-boyfriend, Caleb Drake, has lost his memory. With an already lousy reputation for taking advantage of situations, Olivia must decide how far she is willing to go to get Caleb back. Wrestling to keep her true identity and their sordid past under wraps, Olivia's greatest obstacle is Caleb's wicked, new girlfriend; Leah Smith. It is a race to the finish as these two vipers engage in a vicious tug of war to possess a man who no longer remembers them. But, soon enough Olivia must face the consequences of her lies, and in the process discover that sometimes love falls short of redemption.
Christine's Review
"You will never see me again after today." He paused and his next words struck me so deeply I would never recover from them.  "I will love again, Olivia, you will hurt forever.  What you've done is…you are worthless because you make yourself that way.  You will remember me every day for the rest of your life because I was the one and you threw me away."
Never has a book sparked such controversial feelings in me – I loved it…I hated it…I was mad and I cried about it…and I continuously thought about it and just couldn't stop.  That's what The Opportunist by Tarryn Fisher made me feel all in a 24 hour timespan.  It was an emotional roller coaster that I couldn't get off of but I don't think I even wanted to!  I just wanted it to go on and on….and by the way, I am STILL hurting for them the next day! 
When we first meet Olivia Kaspen and Caleb Drake, they have a chance encounter at a music store 3 years after their tumultuous relationship ended and he warned her to stay away.   Caleb is the one who got away, the one that Olivia regrets losing and he DESPISES her!  I'm almost scared of what his reaction will be when she approaches him to say hello, yet when he turns to look at her – it's with no recognition/recollection at all.  Caleb has lost his memory in a car accident and Olivia's chance to redeem herself with honesty is gone as she decides she will do anything to get him back so she befriends him and pretends that they never had a history together.
Attempting to keep her true identity away from him, Olivia connects with him on a level that she has never been with him before.  And though it's not honest, I feel it coming from her heart.  They are flirty as they interact and she genuinely makes him laugh and though it's wrong, I can't help but feel that it's really SO right – and that they belong together!  But the problem is Leah – Caleb's current girlfriend, almost fiancé, who is another manipulator and I literally HATE her.  She will stop at nothing to have Caleb for herself. 
I loved how the author writes in the present and past.  We see Olivia and Caleb as young students in college.  She is cold, conniving, unemotional, jealous and calculating.  Conversely, Caleb is the rich, sweet, confident, sexy, well-known basketball player with the British accent.  Caleb attempts to get her to notice him and fails each time as Olivia doesn't want to fall into his trap and be one of his flings.  After Caleb misses a basketball shot on purpose to get her to go out with him – I know I am in love – what guy humiliates himself to get what he wants?!  I can't stop smiling as I read their interactions together, I love how he teases her and makes her feel uncomfortable.  She puts on a tough girl act but he sees through it and seems to know her better than she knows herself.  Caleb and Olivia go through a series of trials and tribulations but all throughout I feel that they are destined to be together.  He teaches her how to laugh and play and though things seem to be going well, I am sad for her that she can't express the way she feels.
This is not your typical romance –this is real life.  Sometimes we screw up and we don't mean to but we just can't help ourselves.  And then we realize our mistake and want to fix it and make it right.  Making mistakes is a part of being human.  You have to live to learn.  This book for me was about these characters growing up, finding themselves and a love so deep that it would consistently hurt them throughout their time together, finding forgiveness and in the end hopefully finding some kind of happiness even if it means not being with each other.  This book broke my heart into tiny pieces and I am not sure how long it will take for me to recover.
I hated the end…I cried with Olivia because it wasn't supposed to happen like that – I wanted my HEA!  My hope is that Ms. Fisher continues with this intense yet brilliant journey where we have the opportunity to learn even more about these characters and that they are able to find their happiness and what's meant to be for them in the end.  WOW – I am just emotionally drained after this one – but in a good way because I really loved it!  Ms. Fisher – you are AMAZING – the story and characters were so captivating and I can't wait to start Dirty Red tonight after I post this review.  Thank you for a great read and for Caleb, who is a new addition to my book boyfriend list 🙂  I am wondering already if I will be up until 3:30am just to finish the next one – this series is highly addicting!  A new favorite to add to my list! 
About the Author
I would like to write a novel that every, single person loves, but not even J.K. Rowling could do that. Instead, I try to write stories that pull on people's emotions. I believe that sadness is the most powerful emotion, and swirled with regret the two become a dominating force. I love villains. Three of my favorites are Mother Gothel, Gaston and the Evil Queen who all suffered from a pretty wicked case of vanity (like me). I like to make these personality types the center of my stories.
I love rain, Coke, Starbucks and sarcasm. I hate bad adjectives and the word "smolder". If you read my book-I love you. If you hate my book-I still love you, but please don't be mean to me; I'm half badass, half cry baby.
Twitter tarryn__fisher
Website http://www.tarrynfisher.com/
Facebook http://www.facebook.com/authortarrynfisher?fref=ts
Goodreads http://www.goodreads.com/author/show/5410816.Tarryn_Fisher