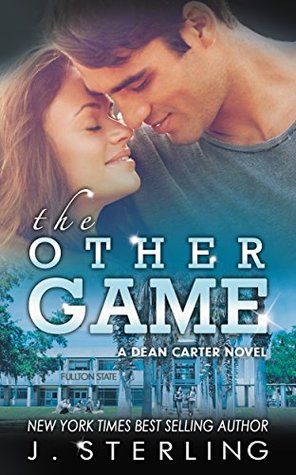 The Other Game

by J. Sterling
on October 25, 2015
Pages: 253
Buy on Amazon
Goodreads


You thought you knew everything there was to know about Jack & Cassie's love story... but you were wrong.

The Perfect Game from Dean Carter's point of view is here.
Happy Release Day to Jenn Sterling and The Other Game!
Who doesn't love Jack F'ing Carter?! I have loved this series since book 1 where we watch this guy fall in love with his Kitten and how life progresses for them as he becomes a pro baseball player and all the behind the scenes drama that goes with life in the limelight for a pro athlete.
Jenn Sterling has given us another look into this series from Dean's POV (Dean is Jack's brother for those who don't know). I have to say that Jenn knocked it out of the park because not only do we get some new content but we also get to see it all from the beginning from Jack's side.
I really loved Dean..he is so different than Jack, just a genuine guy with a big heart. We see in this book, a brother's genuine love and support through good times and bad. This is the kind of relationship that I hope for my two boys <3
I enjoyed watching how Dean and Melissa's (Cassie's best friend) relationship began and the end POV was a nice treat too.
All in all, another great addition to a series and characters we have come to know and love!
♥READ THE SERIES ♥
Book 1 – The Perfect Game
Book 2 – The Game Changer
Book 3 – The Sweetest Game
Book 4 – The Other Game