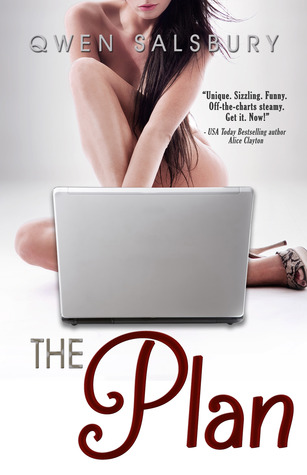 Day of Employment: 359
11:05 a.m.
Location: Cubicles outside Canon's office.
Co-workers: Betting on how long Canon's new PA will last.
Me: No doubts. Ms. Gum-smacker won't last the day. I need to place my bet.
Manolo Blahnik's New Fall Shoes: Mine. As soon as Madeline hands over my winnings.
Emma Baker has never spoken a word to Alaric Canon, nor has he to her. But she's studied him every day across the office tundra for almost a year. Canon is hard and fierce, terrifying and beautiful. He's also the most stern, unforgiving person Emma has ever seen. Emma's co-workers run a betting pool for Personal Assistant terminations. There's a separate pot for the day one leaves without crying. Not likely…Canon made a former Navy SEAL cry.
He has high standards and low tolerance. Everyone knows it. Everyone stays away. Everyone who can, that is. Except Emma. She can't look away. Alaric Canon is the single most attractive man she's ever seen. Bar none.
Canon has never noticed her. Not once in almost a year. She's not even a blip on his radar. But she will be. His radar will be blipless no more.
It is a goal. Emma has a plan.
Qwen Salsbury is a new author to me and I was a little hesitant at first to read The Plan because it sounded very Beautiful Bastard but I am SO glad that I was encouraged to read it because I truly enjoyed this book!
Written in a diary/journal format was a unique and interesting way to grab my attention from the start. Emma's internal thoughts are hysterical but it did take me a bit to get comfortable with this format and piece everything together.
This was a quirky, fun and entertaining read that had me smiling and laughing out loud.
Yes, Alaric Canon (aka The Boss) is hot but he is also an ass (with a nice ass!). He is condescending and plain mean and fires Personal Assistant after Personal Assistant because no one is good enough for him (did I mention that there is an office betting pool on this?! lol). It did take me a bit to actually love this man because I felt that he was so impersonal and awkward but as the book goes on and we learn more about him, I want to squeeze his butt along with Emma!
I LOVED Emma! Not only is she hysterical but she is smart, sassy, and dead set on her "Plan" of getting Alaric's attention.
When their worlds finally collide and Emma is forced to take on being Alaric's assistant on a week long business trip, sparks will indeed fly and both characters will learn some unexpected truths about each other.
Is there a chance for love between this unlikely pair? You will have to read this book to find out!
After some dark reads and some books that didn't work for me, this was a breath of fresh air and Ms. Salsbury has found a new fan in me.
Dare I hope for more Emma and Alaric – or even an Alaric POV! I look forward to more from this author!