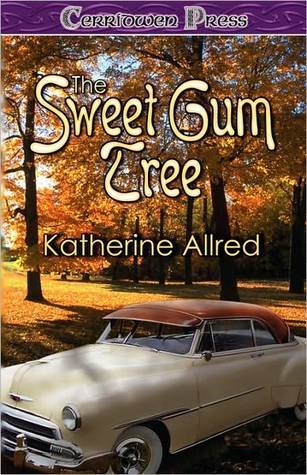 The Sweet Gum Tree

by Katherine Allred
Pages: 314
Buy on Amazon
Goodreads


Sweet tea, corn bread, and soup beans—everyday fare for eight-year-old Alix French, the precocious darling of a respected southern family. But nothing was ordinary about the day she met ten-year-old Nick Anderson, a boy from the wrong side of town. Armed with only a tin of bee balm and steely determination, Alix treats the raw evidence of a recent beating that mars his back, an act that changes both of their lives forever.

Through childhood disasters and teenage woes they cling together as friendship turns to love. The future looks rosy until the fateful night when Frank Anderson, Nick's abusive father, is shot to death in his filthy trailer.

Suddenly, Nick is gone—leaving Alix alone, confused and pregnant. For the next fifteen years she wrestles with the pain of Nick's abandonment, a bad marriage, her family and friends. But finally, she's starting to get her life back together. Her divorce is almost final, her business is booming, and she's content if not happy—until the day she looks up and sees Nick standing across the counter. He's back…and he's not alone.

Once again Alix is plunged into turmoil and pain as Nick tries to win her love, something she resists with all her strength. Only one thing might break the protective wall she's built around her emotions—the truth about Frank Anderson's death. But when that truth comes out and those walls crumble, neither Alix nor Nick is prepared for the emotional explosion that could destroy as well as heal.
I adore all types of romance stories but my favorites are the ones where the characters have known each other since children and their relationship and love blossoms and grows over time. The Sweet Gum Tree was this and so much more. This was the first book I have read by Katherine Allred and I look forward to reading many more from her.
Alix French is the good girl with a heart of gold. She comes from a well known family, is pretty outspoken and I just loved being in her POV from a girl of 8 and as she grows, we the reader grow with her, experiencing all of her thoughts and emotions.
She meets Nick, who is two years older than her and who doesn't have such a great upbringing as his father is a drunk and runs the town junkyard. Alix takes Nick under her wing and they form an unbreakable and protective friendship that in my heart is destined to be so much more.
As Alix and Nick grow older and mature through those formidable teenage years, they begin to recognize how their friendship has grown to attraction and mutual love. But as they plan to make their announcement for the world to know, Nick's father is shot and Nick has to leave town to join the Navy.
Though Alix swears that she will wait for him, she is left alone, pregnant and completely heartbroken and decides to marry someone else.
The series of events that transpires over the course of 15 years before the surprise return of Nick left me crying and torn; my soul just weeping for the possibilities of what could have been for Alix and Nick.
And when Nick returns to town, seeing the love of his life completely changed and seemingly indifferent to him, it was even more heartbreaking and devastating and crushing. To experience every emotion, to experience the loss of time and loss of each other and more, was powerful. I LOVE 2nd chance love stories especially the ones that are so heartfelt, emotional, and true and The Sweet Gum Tree is an example of this for me.
I can't tell you what will happen as I feel that you need to experience this story for yourself. But I will say this….This couple will go through a full circle journey that will touch your soul. You will forget about the outside world for a little while as you immerse yourself into their beautiful world never wanting to stop because it's so addicting. I will say The Sweet Gum Tree had one of the most perfect endings I have read in a long time.  Katherine Allred nailed it! I couldn't have asked for a more perfect read and her beautiful way with words was simply magical.
If you are looking for that next epic love story that will put a smile on your face and warmth in your heart, then look no further than The Sweet Gum Tree…I promise you won't regret it.