I received this book for free from in exchange for an honest review. This does not affect my opinion of the book or the content of my review.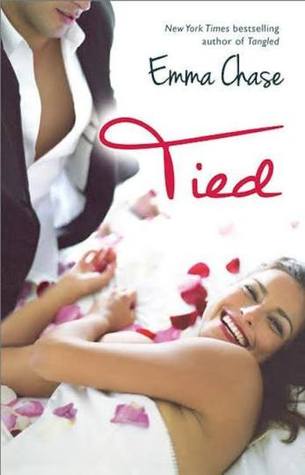 Tied

by Emma Chase
on October 7, 2014
Buy on Amazon
Goodreads


In the fourth sexy romance by the New York Times bestselling author of Tangled and Twisted, Drew and Kate can't wait to tie the knot—if they can survive the pre-wedding festivities.

For most of my life, I never imagined I'd get married. But Kate did the impossible: she changed me. I think we can all agree I was pretty frigging awesome before, but now I'm even better.

The road to this day wasn't all rainbows and boners. There were mistakes and misunderstandings worthy of a Greek tragedy. But Kate and I made it through with our inexhaustible lust, boundless admiration, and everlasting love for one another intact.

That being said, there were some unexpected incidents in Vegas last weekend that could have been a problem. It was kind of... my final test.

I know what you're thinking—what the hell did you do this time? Relax. Let's not judge, or call for my castration, until you've heard the whole story.

And hold on tight, because you're in for a wild ride. Did you expect anything less?
Note from the Author:

As a thank you to all the readers who preorder Tied in eBook or paperback, I've written an ultra-funny, super-sexy, Drew POV outtake from Tied!!! Don't want to give too much away – but it's a Drew & Kate focused scene – one that no Tangled fan will want to miss!! 

Send your pre-order confirmation to giveaways [at] emmachase [dot] net and you'll receive the bonus scene after Tied's release on October 7th.

I'm unbelievably excited to share Tied with you!!! It was a joy to write and an amazingly fun time to be back in Drew Evans' head. If you thought you loved him before – you ain't seen nothing yet 😉

Emma xoxo
From the moment I opened Tied, I was reminded again why I loved Tangled (book 1 so much) namely Drew Evans!
It was so wonderful to hear his voice again and to see Drew as a Daddy was amazing. Ms. Chase reminded me why the male POV is so much fun to read; when it is done right and YES she nailed it with this one.
Drew, with his Golden Rule, is something I think ever parent can relate to and had me smiling from ear to ear. And I have to say Drew's suggestion to Kate about how to manage being working parents made me love Drew even more! Seeing Drew and Kate 2 years after James' birth, making it work was a wonderful glimpse at true love.
Oh and I must say I loved James and the use of this little boy and seeing his attitude and mannerisms, just a bit of Drew, was so adorable.
Drew and Kate's bachelor and bachelorette party gives the reader some wonderful moments with the whole cast from this series. The character interactions felt true to each character; as with prior books, DeeDee still tortures Drew and Drew still made me laugh.
The side story line with Matthew and DeeDee was wonderfully done, it fit their personalities and added an extra level of Drew humor to the story (remember Rain/Michael); trust me it will make sense when you read it!
In the end this book is a wonderful forever for Drew and Kate! I closed my kindle grinning from ear to ear for the happy that was a perfect fit for them!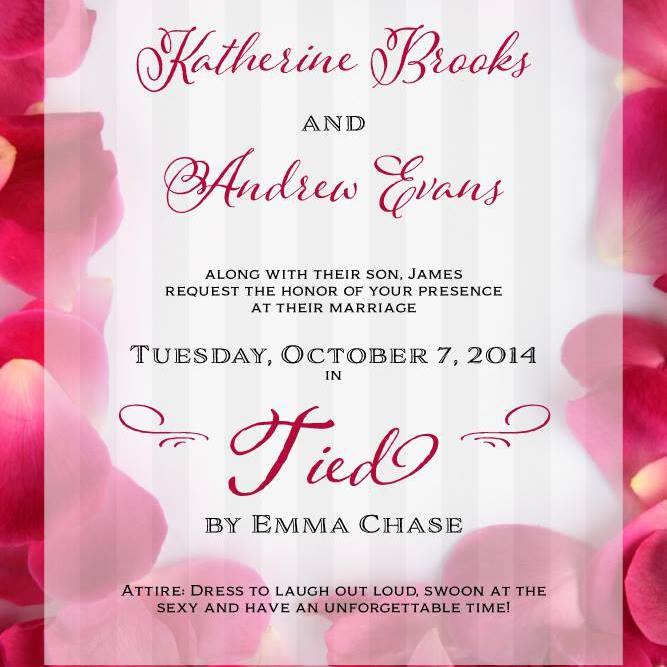 ♥READ THE SERIES♥
Book 1 – Tangled
Book 1.5 – Holy Frigging Matrimony: A Tangled Series Short Story
Book 2 – Twisted
Book 3 – Tamed
Book 4 – Tied