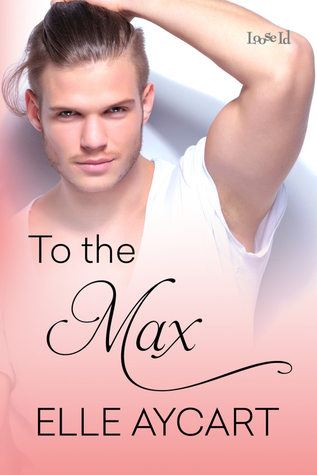 To the Max

by Elle Aycart
on February 10, 2015
Buy on Amazon
Goodreads


Forensic accountant Annie Griffin has always suspected she's a bit jinxed, so when she finds herself 35, single, temporarily homeless, and pregnant on a technicality by a gigolo, her fears are confirmed.

Adrenaline junkie and professional stuntman Max Bowen needs a house-sitter to watch after his pets while he's out of town. Annie needs a place to stay. Standard quid pro quo. No biggie. She can handle that, whatever hellhounds he owns. Until Max, the most sought-after bachelor in the county, comes back ahead of schedule and suddenly she's roommates with a 27-year old sex God who turns out to be so much more than what she expected.

Max might have had the attention span of a humming bird on crack when it comes to women, but that was before Annie. Her quirkiness and sweet contradictions soon captivate him, not that she's inclined to give him the time of the day. With his reputation preceding him, he knows the odds are badly stacked against him, but he will do his best to prove her that he's what she needs, stuck-up socialite grandmothers, doomsday preppers, groupies, pregnancy hormones, and repentant biological dads be damned.
I feel like I have waited forever for Max Bowen's story!
To the Max is the story of Annie Griffin, who as the blurb reveals is single and pregnant from a one night stand of sorts. Max Bowen who is 7 years her junior offers her a place to live when circumstances cause her to be without shelter.
Annie and Max's interactions truly pulled me into this story. I adored the comradrary and friendship these two developed! I try to write reviews without spoilers but since the blurb reveals the pregnancy is not a result of an encounter with Max; I will say I adored Max's desire to be a father to this unborn baby and to want to parent with Annie. And the author did a wonderful job at showing these two falling for each other, baby or not you truly believe they are meant to be together.
Max was so much fun to read; he was funny and comforting and lovable. Once Max makes it clear he wants Annie, there is no holding him back. I loved how he pushed Annie, how he challenged her to truly think about why she thought they couldn't work. And the use of Max's backstory was masterful; yes I wanted to hug Max a few times in this book.
The happy that Max and Annie create for themselves is not without challenges and some major obstacles along the away; one that comes from an unlikely place.
Max's devotion to Annie, his single minded focus that he knows he has found the one for him was awesome and the kind of man I think so many woman would love to have.
The epilogue of this book was such a wonderful family portrait. Ms. Aycart painted a happy for the whole Bowen clan that warmed my heart.
Though it is not necessary to read books 1 and 2 before diving into Max, I highly recommend you do simply because I loved James and Cole's stories. The Bowen Brothers series is a must click series!
♥READ THE SERIES♥
Book 1 – More than Meets the Ink
Book 2 – Heavy Issues
Book 3 – To the Max