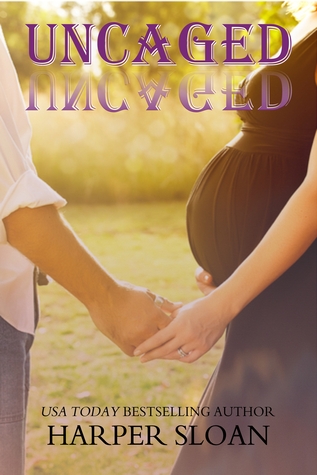 Please make sure to read our Christmas bonus scene as it ties into this amazing epilogue. You can find the bonus scene HERE.
---

Greg Cage's life is more fulfilling than he ever could have imagined. He's married to the love of his life, has an amazing son, and in a few short months, his family will grow again with the birth of his twin girls.
The past year has been a tough one for the Cage family, but they are now on the road to healing by learning to let go of the past and looking forward to their future.
When situations beyond his control threaten to take away so much of what Greg holds close to his heart, he has to learn that he doesn't always have the control he tries to maintain in their lives. Will he be able to handle the stress of knowing his wife and newborn daughters are beyond his protection?
Join the Cage family as they embark on yet another one of life's journeys with a rambunctious four-year-old, pregnancy complications, and the fear of the unknown.
Will the love that Greg and Melissa share hold true as they fight to overcome the obstacles that face them?
UNCAGED is not a standalone. It is a continuation of CAGE. It is recommended that you read the first 3 books in the series before UNCAGED.
Please do not read this book standalone, it a novella meant to be part of the series so please read you read Axel, Cage and Beck.  It is novella so the review will be shorter but not a reflection of my love of this book, yes it is rare that I love a novella but I loved this one.
Uncaged is a continuation of Cage, as it about the Cage family, I am going to write this review as if those reading it have read the prior three books because without that I can't really write much.
So warning if you have NOT read the series and do not like spoilers stop reading and go pick up books 1-3; then read Uncaged!
I loved Greg Cage in Cage, his falling in love with Melissa and her nephew Cohen who became their son is a book that touched my heart and soul.  This couple bonding over the lost of both of their sisters continued in this book and Ms. Sloan amp'ed up the emotion by using Cohen to also remind us that those who pass can still have presence in our lives.
This book had me feeling such a range of emotions; from a few pages in Ms. Sloan had me laughing as it felt like stepping into a room with old friends. Yes, Mr. Cage and his piercing got teased to no end.
As the story progresses, the reader is put right in the center of the Cage family dealing with Melissa's pregnancy. I adored seeing the sonogram moment, the moment Cohen decided naming the baby is his responsibility (yes I am trying to hide the gender of the newborn) and I fell in love with Greg all over again as he loved his pregnant wife!
Pregnancy is often complicated and the events that lead up to the birth had me gripping my kindle. The emotions Ms. Sloan pulled from me were wonderful; I felt for Greg and Cohen. Speaking of little Cohen, I loved this little boy even more in this book.
I loved the third POV in this story; it added to the book and at the end, in the layered epilogue, it left me so excited and hopeful that we will hear this voice again. I really prefer NOT to tell you who this voice is; because it is used so wonderfully in the book and heard at just the right moment to pull at your heart!
Yes, in the end you get a happy; I love a wonderfully layered epilogue.
I am very much looking forward to the rest of this series!  Cooper (Asher Cooper is up next) so looking forward to that… but I would remiss if I did not say Uncage made me fall in love with and want even more Locke, the story of Maddox Locke; he has a few wonderfully heartfelt scenes in this book, scenes that remind you this man has been thru trauma and that makes you truly want to know him inside and out.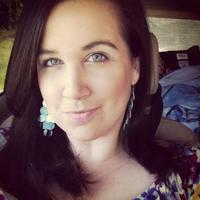 Harper lives in small town Georgia just a short drive from her hometown of Peachtree City. She (and her 3 daughters) enjoy ruling the house they dubbed 'Estrogen Ocean', much to her husbands chagrin. Harper has a borderline unhealthy obsession with books; you can almost ALWAYS find her with her eReader attached. She enjoys bad reality TV and cheesy romantic flicks. Her favorite kind of hero–the super alpha kind!
Harper started using writing as a way to unwind when the house went to sleep at night; and with a house full of crazy it was the perfect way to just relax. It didn't take long before a head full of very demanding alphas would stop at nothing to have their story told.
---
Series Reading Order
Book 1 – AXEL

Book 2 – CAGE

Book 3 – BECK

Book 3.5 – UNCAGED