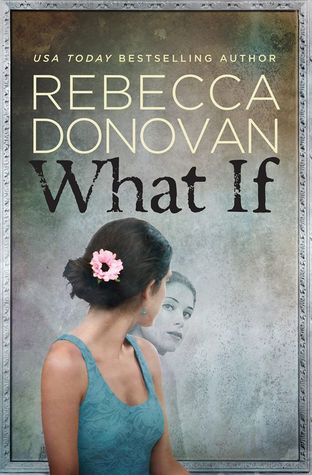 What If

by Rebecca Donovan
on September 16, 2014
Pages: 352
Buy on Amazon
Goodreads


A new novel by the USA Today and Wall Street Journal bestselling author of The Breathing Series . . .

What if you had a second chance to meet someone for the first time?

Cal Logan is shocked to see Nicole Bentley sitting across from him at a coffee shop thousands of miles from their hometown. After all, no one has seen or heard from her since they graduated over a year ago.

Except this girl isn't Nicole.

She looks exactly like Cal's shy childhood crush, but her name is Nyelle Preston and she has no idea who he is. This girl is impulsive and daring, her passion for life infectious. The complete opposite of Nicole. Cal finds himself utterly fascinated-and falling hard. But Nyelle is also extremely secretive. And the closer he comes to finding out what she's hiding, the less he wants to know.

When the secrets from the past and present collide, one thing becomes clear: Nothing is what it seems.
This is the first book I have read by Rebecca Donovan and will certainly not be my last.
It's hard to review this book without telling too much as the story line and what happens in the book should be experienced without spoilers by the reader so I will do my best to not give away too much.
Like the title of the book, this is a book about the "what if's".  What if you lived your life differently? What if you chose a path that was different than what you had originally planned? What if you just want to live life the way you want it to be and not what was given to you?
This book explored all those questions and more.
So what I loved about this book….
written in alternating POV's I loved getting inside everyone's head and trying to figure out the mystery behind this book – written in both past and present allowed for me to really get to know each character, to get to know the story better and to understand why things in the story happened
the mystery itself…I had an idea about midway through the book what was happening but I loved that the author kept me guessing throughout
the characters – I adored them all! So well developed, so intriguing – they really touched a piece of my heart once the story started moving and I got to know each one better
So why the 3 stars?
I was a little unsure how I would rate this book. It really is a 3-3.5 star for me. As I said before this is the first book I have read from this author – it was well written and as I got more into the story, I was really immersed into the story. But…there were some parts that were slow moving for me. I wanted more of the developing relationship between Cal and Nyelle – that spark, electricity was missing for me.
Anyone interested in reading a story that makes you question the What If's in life, give this book a try.