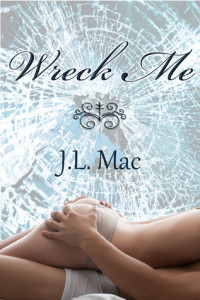 ---
5 STARS!!!
Summary
Life can be cruel. People can be ruthless and evil. The world can be cold and uninviting. No one knows these things better than Josephine Geroux. By her own definition, she is a twenty-five year old "nobody with nothing," and she is content to stay that way. Growing up an orphan has made her tough and indifferent to the people around her until she meets a strangely familiar man with a face that haunts her for reasons she can't understand.
Despite the pain that will inevitably ensue, she makes it her mission to discover what parts of her tragic puzzle she is missing. On her journey to discovering why the she feels an alarming connection to an absolute stranger, her greatest fear is reawakening the demons and darkness from the past that will surely overtake her if she lets her guard down.
Little does Josephine know that the past should be the least of her worries. She is toying with a man who has already broken her heart once. She just doesn't realize it.
Although she makes it a point to avoid interactions with others, Josephine's life becomes entangled with the enigmatic stranger. Before she realizes it, she has given herself over to the one person who is close enough to wreck her.
Christine's Review
The title says it all for me at this moment while I write my review – this book has wrecked me for the next couple of days as I try to attempt to get over my complete BOOK HANGOVER! JL MAC  you have RUINED ME!!!
People say that time heals all.  I say to those people they are full of shit.  Most people who are ignorant enough to say something so dumb have nothing to base that bullshit cliché off of.  There is no foundation of loss from which they draw that conclusion.  I would not dare tell someone who is grieving that time will heal them.  I would be honest and say that time does nothing more than fade the good memories while building the void in your heart.  The loss never dulls.  I would tell someone grieving that the best they can hope for is that they can find something productive to do that will take the edge off.  Any ambition of healing or any other hearts, rainbows, and lollipops bullshit is just that; bullshit.  When you suffer a loss so tremendous it's like the sun goes down and never rises again.  It sets and leaves you in a perpetual state of twilight.
WOW!  The opening scene grabs you and pulls you right into this magnificent book written by JL Mac.  To say that I wasn't sure what to expect when I first started reading this is a complete understatement.
Josephine (Jo) Geroux has lived a tough life in her 25 years.  Her parents died in a car crash when she was 9 years old and she has lived a life as a homeless child stealing food to survive, to living in foster homes fighting sexual abuse.  She is so hardened by her past, has such determination and perseverance and has dealt with the cards that were handed to her in the best way she could.  She doesn't have much but is strong, independent, brutally honest, and emotionally unattached.  To me, Jo was very hard, almost masculine in her thoughts, using sex as a way to feel better about herself and to forget her loneliness.
It all changes the day she meets the handsome Damon Cole in the book store she works in.  Damon is very wealthy, owns several of his own companies and is completely and utterly GORGEOUS and bossy!  Jo is instantly attracted to him though she has a mysterious feeling of recognition; that they have once met before and she doesn't remember when or where.  Damon feels the same way about Jo and they decide to enter into a mutual agreement where they will try to figure out why they know each other while enjoying in each other's company.
Damon dominates Jo and it's sexy as all hell!  I enjoy her dirty cursing mouth and love that they are hot for each other.  These characters have an undeniable physical and emotional connection that even the readers can feel how strong it is!  The characters have such an intense need for each other that it is combustible.
"You may not realize it yet, but you're mine.  Not because I am claiming you.  You're mine because that's how it is.  I feel like I have waited my whole life to find you.  Before we met in that store I dreamed of you every night.  I wondered where you were and when I'd find you.  Now that I have, you'd be crazy if you think I would just let you go.  I don't see a need for protection.  I don't want a damn thing between us."
SWOON!!!!!  How hot is this guy – you have to read it to find out!!!! 🙂
For once in her life, Jo has someone to take care of her, to give her things both materialistic and emotionally and it feels so good and so right.  No one has given her anything before and if anyone deserves it for everything she has been through, it's Jo.  I love Damon's claim on her and their laughter together – it puts a genuine smile on my face because it feels like true love.  I enjoyed that they were possessive, protective and jealous of each other…it made me feel like all of their feelings were true and from the heart.
"I just want you to want and need me like I want and need you."
I want to mention here that I loved the secondary characters in this book of Sutton (the book store owner) and Gram (Damon's grandmother).  Both funny and both adding that layer of family and positive influence that both characters needed while growing up alone.
Now – not everything is as perfect as it seems and it wouldn't be a good story without a twist.  Secrets are revealed towards the end of this book.  I won't say I was totally surprised when I learned what they were but it still shocked me all the same.  It is very obvious that Damon has his secrets too as he seems afraid of Jo leaving though she has already admitted that he has her heart.
What secrets is Damon hiding?  And will this broken couple be able to work through these secrets to build a relationship on love that they so rightly deserve?
UGH!!!!!!  So now the waiting begins as I eagerly await the release of Restore Me.  The ending threw me in for a loop and I NEED this next book ASAP!  It was gripping and emotional and flawless!  THANK YOU JL Mac for an AWESOME read and I can't wait to read book 2 to see what happens next!  Love Damon and Jo!!! xo
Character Inspirations
About the Author
USA Today Best Selling Author,J.L. Mac is twenty-six years old and currently resides in El Paso, Texas, where she enjoys living near her family.  She was born and raised in Galveston, Texas, until she married her husband in July of 2005.  She has two young children and is married to a soldier in the United States Army.   J.L. and her family have lived all over the United States and have enjoyed each new experience in each new place.   J.L. admittedly has had a long and sordid love affair with the written word and has loved every minute of it.  She drinks too many glasses of wine on occasion,and says way too many swear words to be considered "lady-like."  J.L. spends her free time reading, writing, and playing with her children.