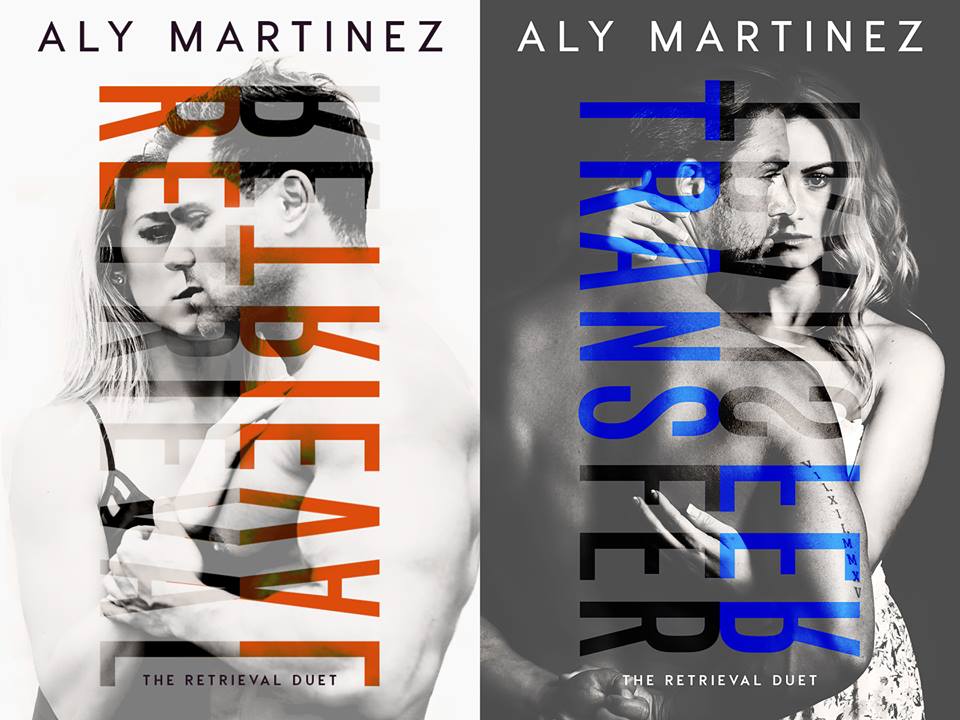 by Aly Martinez
on September 2016


Sometimes being a blogger has it's perks and today was one of those moments for me!!!! I LOVED Retrieval and Transfer by Aly Martinez!
As I sat at the car dealership waiting for a very long time, I was fortune to have both these books on my kindle so the wait, the wait, what wait. I often forget my surroundings as Ms. Martinez's words pulled me into Elisabeth's world; a world you witness shatter from almost the moment you open the book.
But don't despair because with true poetic justice you sit and bare witness to the construction of a world Elisabeth and Roman never imagined but one that in the end feels so very right.
Roman is a male lead your heart will break for, and then your soul will cheer for as he figures out how to get what he wants, and he what he wants is Elisabeth. For all the heartache and deep pain layered in this book, for all this couple goes through to find their way back to each other you will never, never question their love for each other. I know it sounds odd but it's true
Oh and this is from the author and begs repeating: there is NO cheating or love triangle in this book, it is literary genius and a truly unique plot and bleeds the lives of so many as the depth of love is tested when life goes astray.
Elisabeth, well what a strong, and inspiring female lead. This woman embodies the meaning of the word love; love that you give freely; love that means you wish the best for someone even if it means you can't have them (this is NOT about Roman read the book).
Ugh.. I am babbling. How am I going to find words to do this amazing story justice without revealing anything so that the reader can go in as I did with the blurb and the knowledge that Ms. Martinez is an amazingly talented author?
This was a masterful woven plot. ONE STORY, TWO COUPLES and a reader who was captivated and devoured every word of this powerful duet!
There is no need to even mention the second couple because I know you will want book 2 the moment you read the last lines of book 1. And though you may not expect what comes in the final words, it was amazing…
Oh and book 2 Transfer, well I hope you can find time to binge read because you won't want to put it down!
This duet is a #TopPick for 2016 for sure. A #mustclick for everyone!
In the end, the final words of book 2 Transfer will wrap you in a hug and put a smile on your face from ear to ear!
Happy never looked so happy and forever never looked so secure!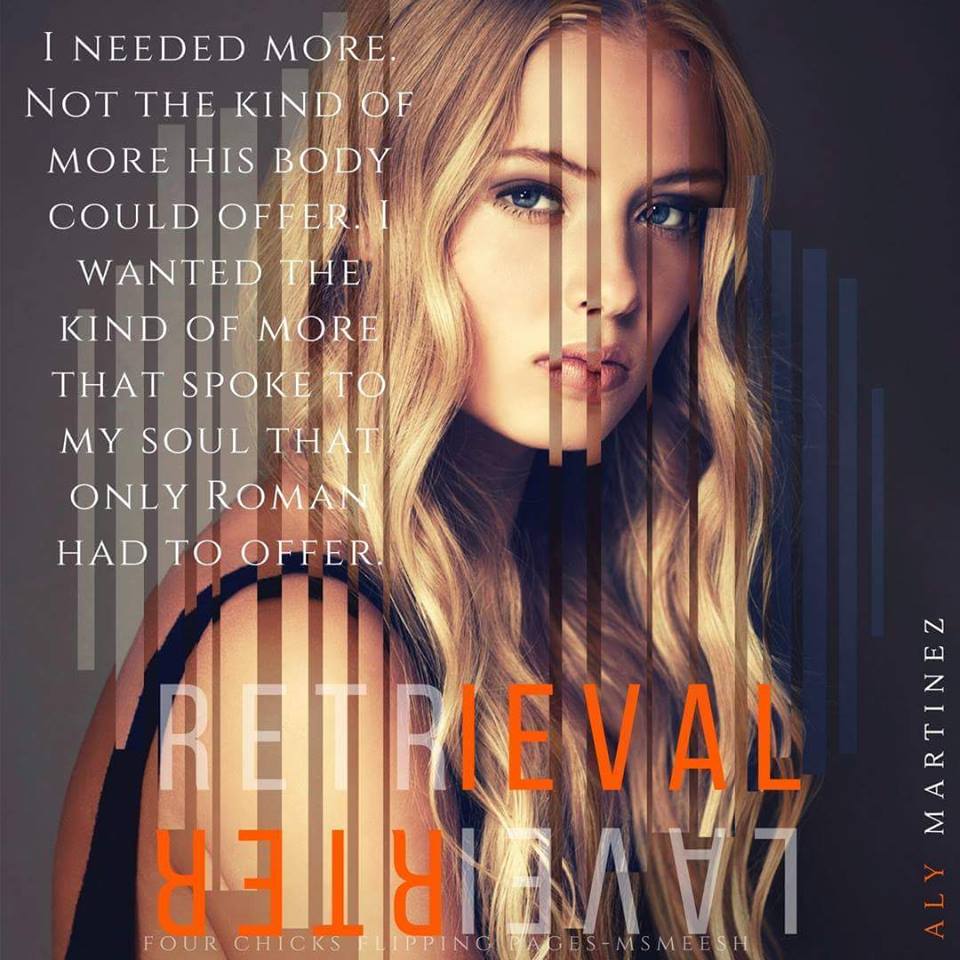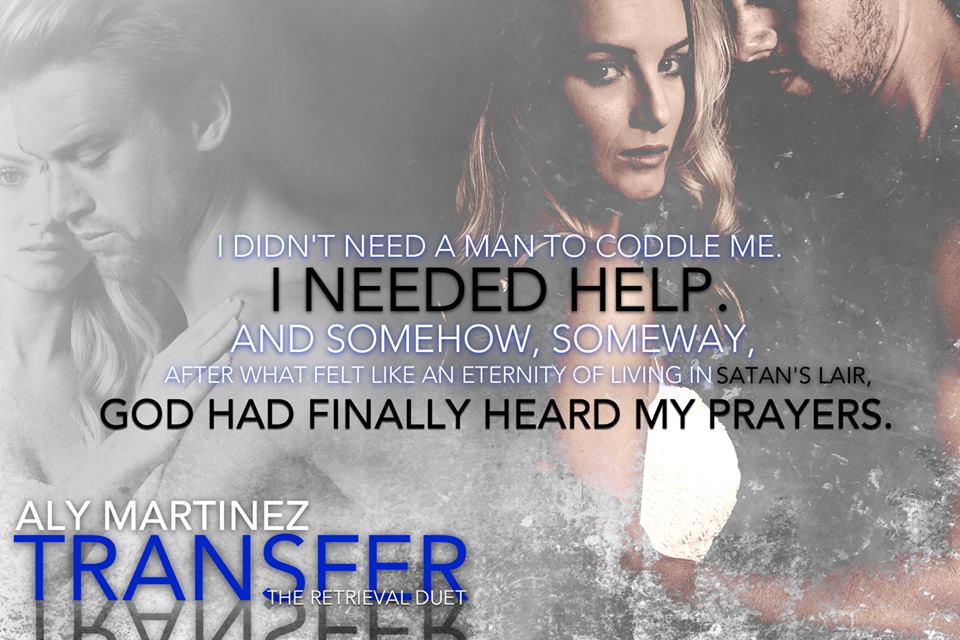 ♥ READ THE SERIES ♥
Book 1 – Retrieval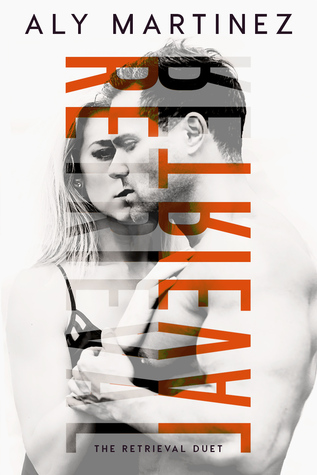 One story. Two couples.
I proposed on our first date.
She laughed and told me I was insane. Less than a day later, she said yes.
It was a whirlwind, but we were happy…
Until we got greedy and wanted a family.
It was a life I couldn't give her, not for lack of trying. Fertility just wasn't on our side. We sought out doctors and treatments. Spent money we didn't have. Lied to our families. Smiled for our friends. Put on a brave face for a world that didn't understand.
Finally, we were successful…
Until we were forced to bury our son.
We were left broken, battered, and destroyed.
They say love is in the details, but it was the details that ruined us.
This is the story of how I took back what had always been mine.
The retrieval of my wife and our family.
Goodreads | Amazon | iTunes | B&N | Kobo
Book 2 – Transfer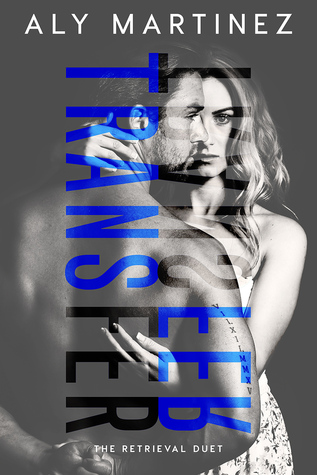 One story. Two couples.
I fell in love with a man who didn't exist.
What started out as romance ended in hell.
His words turned to razor blades.
His kisses converted to fists.
His embrace became my cage.
His body transformed into a weapon, stealing parts of me until ultimately….
I broke.
I hated him.
My sole job in life became to protect our daughter.
I wasn't sure I'd ever escape the prison he'd skillfully crafted from my fears.
Until the day our savior arrived.
This is the story of how I escaped the man who thought he owned me.
The transfer of my life and my family.
Goodreads | Amazon | iTunes | B&N | Kobo
* Buy the Duet TOGETHER on Amazon for $7.98*