by Kresley Cole


I LOVE Kresley Cole's paranormal series – the Immortal After Dark series. Sinfully sexy, haunting, fun, and engaging complete with characters that you completely fall in love with – this is one series that all paranormal lovers should read. The series is getting new covers and here are two more books in the series have new covers! Check them out!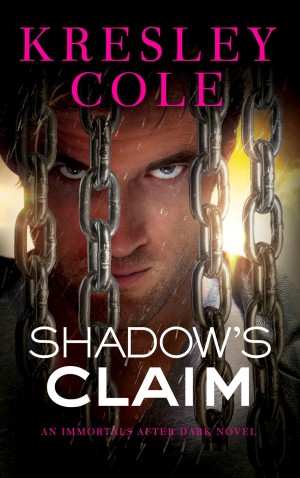 #1 New York Times bestseller Kresley Cole introduces The Dacians: Realm of Blood and Mist, a new paranormal series following the royal bloodline of Dacia, a vampire kingdom hidden within the Lore of the Immortals After Dark. Shadow's Claim features Prince Trehan, a ruthless master assassin who will do anything to possess Bettina, his beautiful sorceress mate, even compete for her hand in a blood-sport tournament— to the death.
HE WON'T BE DENIED… 
Trehan Daciano, known as the Prince of Shadows, has spent his life serving his people—striking in the night, quietly executing any threat to their realm. The coldly disciplined swordsman has never desired anything for himself – until he beholds Bettina, the sheltered ward of two of the Lore's most fearsome villains.
SHE'S BOUND TO ANOTHER…
Desperate to earn her guardians' approval after a life-shattering mistake, young Bettina has no choice but to marry whichever suitor prevails—even though she's lost her heart to another. Yet one lethal competitor, a mysterious cloaked swordsman, invades her dreams, tempting her with forbidden pleasure.
A BATTLE FOR HER BODY AND SOUL
Even if Trehan can survive the punishing contests to claim her as his wife, the true battle for Bettina's heart is yet to come. And unleashing a millennium's worth of savage need will either frighten his Bride away – or stoke Bettina's own desires to a fever pitch….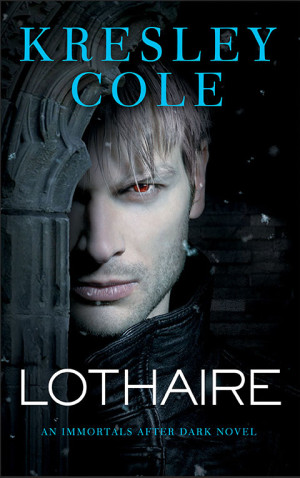 In this thrilling tale of the Immortals After Dark, #1 New York Timesbestselling author Kresley Cole reveals secrets of the Lore, fierce realm of the immortals.
All Fear The Enemy Of Old
Driven by his insatiable need for revenge, Lothaire, the Lore's most ruthless vampire, plots to seize the Horde's crown. But bloodlust and torture have left him on the brink of madness—until he finds Elizabeth Peirce, the key to his victory. He captures the unique young mortal, intending to offer up her very soul in exchange for power, yet Elizabeth soothes his tormented mind and awakens within him emotions Lothaire believed he could no longer experience.
A Deadly Force Dwells Within Her
Growing up in desperate poverty, Ellie Peirce yearned for a better life, never imagining she'd be convicted of murder—or that an evil immortal would abduct her from death row. But Lothaire is no savior, as he himself plans to sacrifice Ellie in one month's time. And yet the vampire seems to ache for her touch, showering her with wealth and sexual pleasure. In a bid to save her soul, Ellie surrenders her body to the wicked vampire, while vowing to protect her heart.
Centuries Of Cold Indifference Shattered
Elizabeth tempts Lothaire beyond reason, as only his fated mate could. As the month draws to a close, he must choose between a millennia-old blood vendetta and his irresistible prisoner. Will Lothaire succumb to the miseries of his past . . . or risk everything for a future with her?

♥ Buy the Books ♥
Each of the above will be available in eBook format at a special price of $1.99 from August 31st – October 4th. Get it while it's on SALE!!!!