by Heidi McLaughlin



Happy Release Day to Heidi McLaughlin and her new book SAVE ME. This is the highly anticipated book about Tucker McCoy. Will he #FindHisFamily? Read the book and find out! Enter the giveaway below for a chance to win a $100 Amazon Gift Card – Good luck!
★¸¸.•*¨*•★ BUY THE BOOK ★¸¸.•*¨*•★
Amazon → http://amzn.to/1RJZnmD
BN: → http://bit.ly/SaveMeBN
iTunes: http://bit.ly/SaveMeiBooks
Kobo: http://bit.ly/SaveMeKobo
Paperback: http://bit.ly/SaveMePB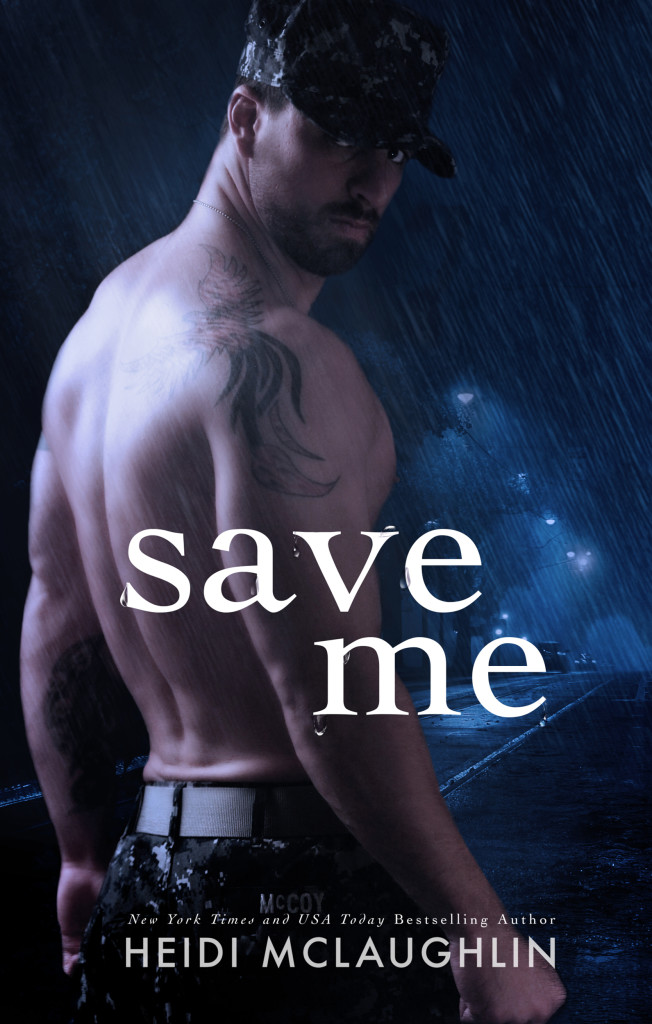 Tucker McCoy thought the hardest mission of his life was over. After being deployed for six years, all he wanted to do was return home to his wife and daughter. But when he arrives home with roses in his hand, the last thing he expects is to be welcomed by a stranger. Being presumed dead for six years doesn't help his cause as no one is giving him the answers he needs.
Now his mission is to find out where his family is and he's willing to do whatever it takes to bring them home, even if that means bringing down the people involved.
Penelope McCoy has a secret and one she's willing to keep until she can find someone to trust. In order to do that, she and her daughter must hide, change their identities and forget about their previous life.
For six years she's been running and she soon realizes that time is catching up with her. Now she has to decide whether to run again or face the ghosts of her past head on.


Having Penelope on my bike now, with her hands caressing my skin, even if she's not meaning to, makes me realize that I like her there. I'm enjoying the way her legs are pressed against my hips and the way her fingers graze my skin so innocently.
Pulling off to one of the lookout points, I set both feet down and shut off my bike.
"Watch," I instruct, pointing to the sky. Without hesitation, she rests her head on my shoulder and I instinctively lean into her. I like it. I like the way I'm feeling with her right now. She's here because she wants to be, not because of who I am.
"What am I watching for?"
"Birds."
"It's dark, I can't see a bird in the dark. No one can."
Realizing my mistake, I shake my head. "Fighter jets. They'll be coming to land in a second."
"How do you know?"
Because I wanted to be one until I found the SEALs.
"When you live on base, you follow patterns." Before I can say anything else, two jets appear and align themselves for landing.
"Are you a pilot?"
"No, I'm not cool like that."
"So what do you do?"
Kill bad people.
"I'm the guy who protects you while you sleep."

So this series has intrigued me since book 1. While Save Me  can absolutely be read as a standalone, and things that happened in books 1 and 2 will be revisited in this one, I do think that every reader needs to go back and read Here with Me and Choose Me one day because this series as a whole is magnificent. Not only because of the stories themselves and because of the amazing characters, but because Heidi has written something never seen before and with a finesse that she pulled off so gracefully showing her talent as a writer and storyteller. This series is a top fave of mine and I will never forget it.
So I really can't say too much about this book because I don't to give away any of the story as all of the answers we have been waiting for since book 1 are revealed. But I will say this…I started Save Me late at night when everyone in my house went to bed and it captivated me so much that despite being tired, I kept reading until 4am. I was SO engrossed in the story and had to finish it to the very end even knowing I was going to have to wake up 3 hours later.
Action packed, suspenseful, emotional and heart warming, Heidi has written a series that I can imagine on the big screen! Fans of this series will love Tucker's story, his journey to finding his family, and the hope and love and emotions that will fill your heart completely. Yes, I teared a number of times. The feels were endless.
Selfishly, I want the other SEALs to find their happiness too (Heidi hint hint! I want more more more!)

Watch the SAVE ME trailer here on Heidi's FB page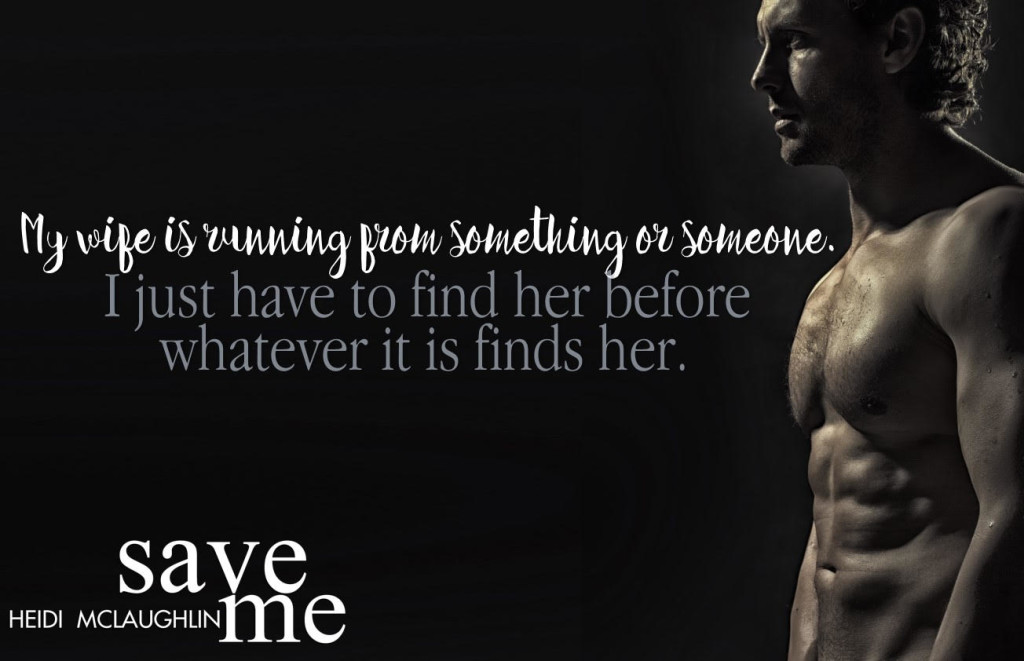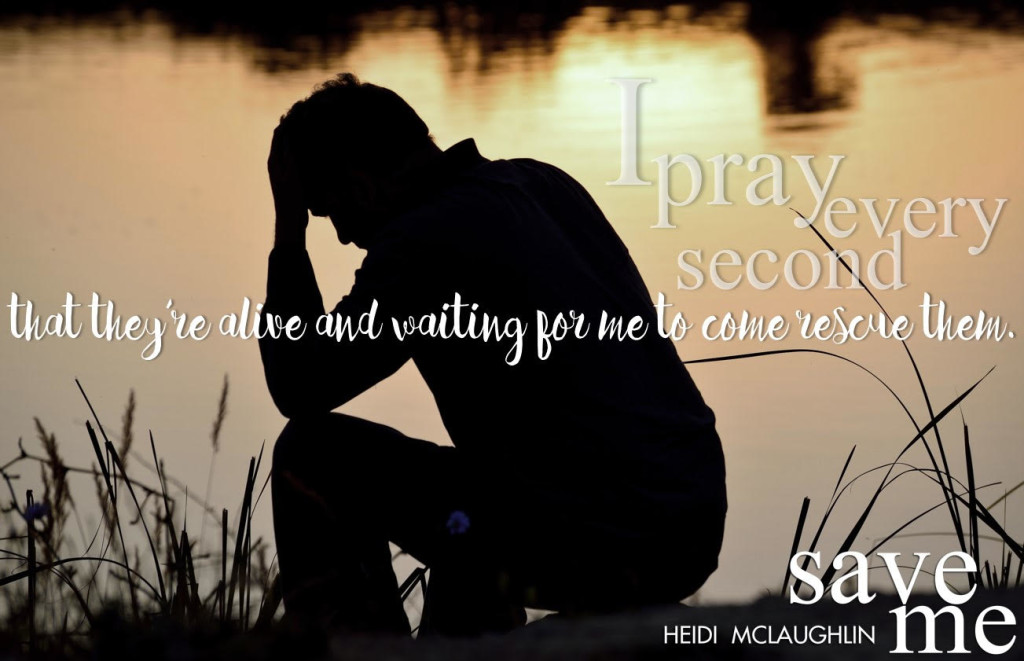 Heidi McLaughlin's SAVE ME Release Day Blitz Giveaway
♥ READ THE SERIES ♥
*Please note that SAVE ME can be read as a standalone but you will want to meet the Archer Brothers too*
HERE WITH ME
Amazon: http://amzn.to/1RJZzSJ
iTunes: http://apple.co/1GgT3Qv
Kobo: http://bit.ly/1IR1Ecs
CHOOSE ME
Amazon: http://amzn.to/1qlPu8c
iTunes: http://apple.co/1CXCJFh
Kobo: http://bit.ly/19JerRJ