by Sawyer Bennett


Denise read all three books in the Cal and Macy (Legal Affairs stories) by Sawyer Bennett back to back- check out her 5 star series review and make sure to enter the giveaway below!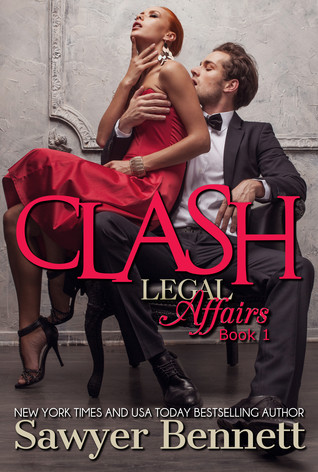 Clash (verb): to conflict, disagree.
It might be fair to say that I despise Macy Carrington. She slings insults with precision, not caring about the destruction she leaves in her wake. We clash in a battle of wills every time we're around each other, and yet… I still fantasize about being lodged deep within her body.
Clash (verb): to come together or collide.
I have never encountered someone that grates me the way Cal Carson does. His pompous, arrogant demeanor. A holier-than-thou attitude. Any interaction with "Saint Cal" ends in a verbal clash of epic proportions, and yet… there's no one I'd rather have in my bed than him.
Clash (noun): a battle, fight or skirmish.
Her breathy moans mingle with the sound of our flesh coming together, clashing with the silence that surrounds us, dispelling any notions I once had about Macy Carrington.
Maybe I can break down her walls if we can call a truce to this battle.
He whispers filthy words in my ear, provoking feelings I never knew were possible. The burning desire in his touch clashes with everything I once believed about Cal Carson.
Maybe he can be the balm I need to soothe my broken soul, if only temporarily.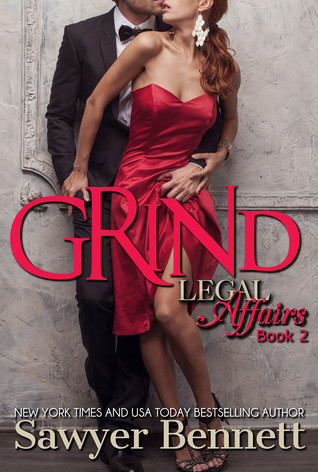 Grind (verb): to weaken or destroy gradually
Macy Carrington is not the woman I once thought her to be.
What she does not allow her heart to feel, she gives with her body. The sex between us is explosive and depraved. I've done things with her that would never have crossed my wildest imagination, and I can't ever seem to get enough.
But now I want more from her. I want to figure out her dark secret, expose it and then help her to heal from it. I know, without a doubt, that Macy is capable of love, and I will grind her down until I make her accept the truth of it.
Grind (verb): to wear down, polish, or sharpen by friction
Cal Carson is not the man I once thought him to be.
Strong, determined, sexy as hell and a beast in the bedroom. He is every woman's fantasy.
He is my fantasy.
But no matter how hard Cal tries to grind me down, my heart and secrets are mine and mine alone.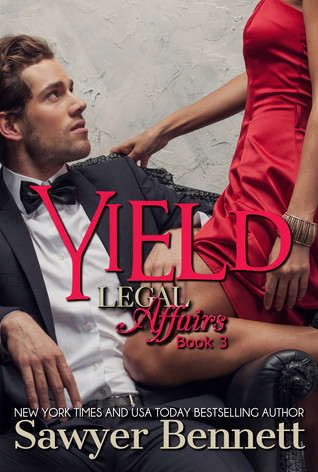 **Due to sexual content and heavy subject matter of an abusive nature, this book may not be suitable for all audiences.
Yield (verb): to surrender or submit (oneself) to another
Macy Carrington is broken. The strong, beautiful woman that I've unwittingly fallen in love with is all kinds of broken from a secret that she has carried for far too long.
A secret so dark, she has gone to great lengths to protect it.
A secret that I'm terrified will one day rip her away from me.
The only time Macy frees herself from the darkness is when she is naked and in my arms. When I am deep inside her body, there is nothing she fears. When she wraps herself around me, she is at peace.
If she would only yield to me completely, I know I can set her free.
* Yield is the final book the Legal Affairs trilogy of Cal and Macy's story. Clash and Grind, Books #1 and 2, can be found on this retailer's site for purchase.


Yes, this review is for all three books. Yes, I waited to read until they were all released and YES, I am so happy I did.  This is a powerfully engaging series and it sucked me in and kept me glued to my kindle for hours. I was lucky to be able to sit and read in the sun for a wonderful afternoon as Ms. Bennett transported me into Cal and Macy's world.
Ms. Bennett tells this story in the male POV and let me just say WOW, I loved Cal's voice.  There is a glimpse of Macy's voice, and the author used a fabulous literary tool to weave in just the right amount of her voice!
Don't worry over the three books.. they tell an amazing story. One that I estimate is about a 400 page complete story! And though I read these as three books, I feel I should add that the "breaks" between books were done as they were not relationship breakups over drama. They were high moments in the story line,  again one that I was so glad that I waited as it allowed me to flip to the next story immediately.
I am going to limit this review as I want to avoid spoilers for those reading this review who have not read any of these books.
When you read lines like this within the first pages in you know you are in for a great time:
"You two should just fuck each other," Matt says abruptly, and my head spins so fast I almost dislocate it off my shoulders when I turn to gape at him.
"Get all that pent-up energy and dislike out by doing something I know you both enjoy doing. You two could have some really amazing, angry sex."
Macy and Cal push each other; emotionally, intellectually and yes sexually.  There is one scene, in Grind that was not just epically hot but the author pushes the reader to look at sex vs. emotion, sex for the pleasure and how trust plays into sexual encounters.
Ms. Bennett masterfully weaved sex into a powerful story of finding love, a wonderful portrayal of how different that one person feels as they grab your soul.
And I loved Cal for lines like this:
"And…be forewarned…I'm a cuddler," I add on with a wink.
"Oh, God," she moans dramatically as she wrinkles her nose in distaste. "What have I gotten myself into?"
And these lines in books 3:
"I love you, Macy. No matter what has happened to you in the past or what happens to you in the future, I am never leaving your side, so quit trying to push me away. And I don't care if you love me back. I'm going to make you love me one day. I'm going to show you that what we have is beautiful and meant to be."
These lines made me know Cal was going to break down Macy's walls; walls that had deep roots and with a background that will put your heart in your throat for all this poor woman endured. The story of her past was so well done and the use of both of their families to allow the reader to understand the adults they are when the reader meets them, was another thing I loved about this series.
This series and these characters will stick with me for some days to come.
I was excited to learn that Ms. Bennett is writing a story for Cal's friend Reeves… whohoo for a spin-off novel!!!
♥READ THE SERIES♥
Book 1 – Clash
Book 2 – Grind
Book 3 – Yield