Enjoy Denise's 4.5 STAR Review of the entire series below!  This is a must read!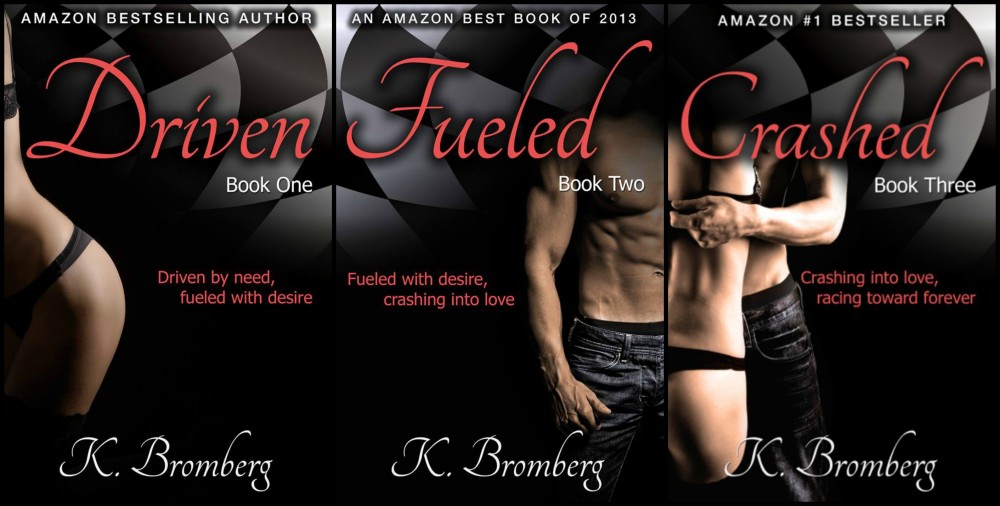 As many of you who follow my reviews know, I do not like or enjoy cliffhangers so it will come as no surprise that I read this trilogy once it was complete.
By the time I picked up these books, the buzz was a roar and I was very much looking forward to the Driven Trilogy which tells the story of Colton Donavan and Rylee Thomas.
This series did not disappoint, and I am going to attempt to relay to you how much I enjoyed Colton's and Rylee's journey without spoilers, now since I am trying to relay three books in one series re-cap this review may be shorter than I hope but please don't take it as an indication of my love of this story.
Driven opens with a scene that will pull you as a reader right in.. now that is not to say that I fell in love with Colton; because I personally did not.  I am not a big fan of the playboy manwhore so each time Colton said Sweet Jesus my eyes rolled back in my head. But getting me to feel and engaged as a reader shows how well written this book is. I do want to pause and say that as I write this now I adore Colton, my heart had been broken for him, my heart has been re-built as this man's story unfolded and his heart grew to join with Rylee's.
Colton became a man who battled his demons, a man who worked to make Rylee feel different and that is when I fell in love with him. Ok, admission time – it's hard to write this in order so I may continue to digress and share my thoughts as I write about this wonderful story of love, healing and a happy that warmed my soul.
Driven gives hints at a wounded man, as Fueled opens the hints given to Colton's dark past are revealed and let me just say don't read on a full stomach.  The opening pages were so powerfully written the emotions in it pulled me in and had turned my stomach for Colton as a young boy. This scene and the references that follow give such insight to Colton's mind and give context to his actions, masterful! This poor broken boy pulled at my heart, I wanted to hug him, I wanted him to accept love and truly internalize that the best revenge on the evil that hurt him is to live the best life possible! A life of love, a life embracing Rylee; ok since this a romance, I think it is OK to say yes they get to the happy but this series is the journey to happy. With yes Shh an epic epilogue at the end of Crashed on that on so many levels made this ride even better!
Thoroughout the series Ms. Bromberg kept some cute themes going like ACE; it was so adorable watching Colton and Rylee banter about this and in the end how it was unveiled and tied together in that epic epilogue was masterful!
I will never ever look at superheros again after reading this series; No I will not tell you why – you have to read this beautifully powerful and heart pulled trilogy to understand.
This series also brings with it secondary characters to love and ones to hate! Many added to the stories, a few became part of the story and many will stay with me for a long time.
I adored Andy Westin, Colton's Dad and by the end of Crashed he took up residence in my heart as one of the best patriarch's ever! Such a caring and compassionate man who truly understands the meaning of Unconditional Love!
I loved Zander, this character pulled at my heart in book 1 and by the end of book 3 he was not only endeared into my heart but his ending brought a smile to my face, a full on ear to ear grin.
That brings me to the end I mentioned above, the epic epilogue is a dual epilogue at the end of Crashed and it was outstanding!
Keep an eye out for Ace Thomas as this adorable nickname Colton comes up with resurfaced in a way that layered the story and drove this amazing end home!
Ms. Bromberg I RACE YOU! And yes you need to read the series to understand that one too! Something so well done, it suited the characters to a tee and makes you feel for them on so many levels.
Oh and one more secondary character, Dear Ms. Bromberg pretty please write a happy for Beckett, I really want to see him find his bareback!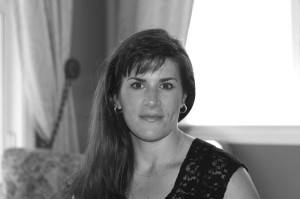 K. Bromberg is that reserved woman sitting in the corner that has you all fooled about the wild child inside of her–the one she lets out every time her fingertips touch the computer keyboard. She's a wife, mom, child rustler, toy pick-er-upper, chauffer, resident web-slinger, LaLaloopsy watching, American Girl doll dressing multi-tasker of all things domestic and otherwise. She likes her diet cokes with rum, her music loud, and her pantry stocked with a cache of chocolate.
K. lives in Southern California with her husband and three children. When she needs a break from the daily chaos of her life, you can most likely find her on the treadmill or with Kindle in hand, devouring the pages of a good, saucy book.
Fueled is K. Bromberg's second published novel and is the highly anticipated second book of "The Driven Trilogy." Driven was her well-received debut novel and Book #1 of the series.
Series Reading Order
Book 1 – Driven
Book 2 – Fueled
Book 3 – Crashed