Flat-Out Love Series Books 1-2

by Jessica Park


Flat-Out Love is a warm and witty novel of family love and dysfunction, deep heartache and raw vulnerability, with a bit of mystery and one whopping, knock-you-to-your-knees romance.

It's not what you know – or when you see – that matters. It's about a journey.

Something is seriously off in the Watkins home. And Julie Seagle, college freshman, small-town Ohio transplant, and the newest resident of this Boston house, is determined to get to the bottom of it. When Julie's off-campus housing falls through, her mother's old college roommate, Erin Watkins, invites her to move in. The parents, Erin and Roger, are welcoming, but emotionally distant and academically driven to eccentric extremes. The middle child, Matt, is an MIT tech geek with a sweet side … and the social skills of a spool of USB cable. The youngest, Celeste, is a frighteningly bright but freakishly fastidious 13-year-old who hauls around a life-sized cardboard cutout of her oldest brother almost everywhere she goes.

And there's that oldest brother, Finn: funny, gorgeous, smart, sensitive, almost emotionally available. Geographically? Definitely unavailable. That's because Finn is traveling the world and surfacing only for random Facebook chats, e-mails, and status updates. Before long, through late-night exchanges of disembodied text, he begins to stir something tender and silly and maybe even a little bit sexy in Julie's suddenly lonesome soul.

To Julie, the emotionally scrambled members of the Watkins family add up to something that … well … doesn't quite add up. Not until she forces a buried secret to the surface, eliciting a dramatic confrontation that threatens to tear the fragile Watkins family apart, does she get her answer.

Flat-Out Love comes complete with emails, Facebook status updates, and instant messages.
---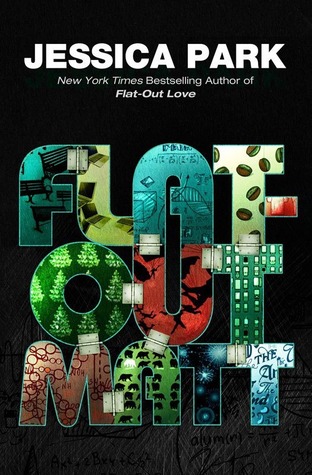 Matt is a junior at MIT. He's geeky, he's witty, he's brilliant.
And he's also very, very stupid.
When beautiful, cool, insightful Julie moves in with Matt's family, why (oh why!) does he pretend to be his absent brother Finn for her alleged benefit?
It seems harmless enough until her short-term stay becomes permanent. And until it snowballs into heart-squeezing insanity. And until he falls in love with Julie, and Julie falls in love with Finn.
But … Matt is the right one for her. If only he can make Julie see it. Without telling her the truth, without shattering them all. Particularly his fragile sister Celeste, who may need Julie the most.
You saw Matt through Julie's eyes in Flat-Out Love. Now go deeper into Matt's world in this i>Flat-Out Matt novella. Live his side of the story, break when his heart breaks, and fall for the unlikely hero all over again.
Take an emotional skydive for two prequel chapters and seven Flat-Out Love chapters retold from his perspective, and then land with a brand-new steamy finale chapter from Julie.
---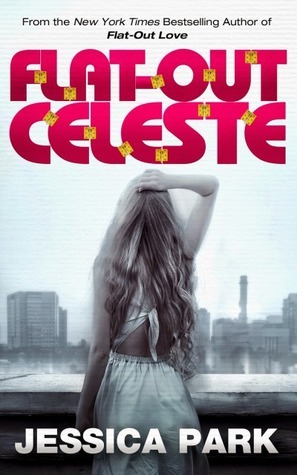 For high-school senior Celeste Watkins, every day is a brutal test of bravery. And Celeste is scared. Alienated because she's too smart, her speech too affected, her social skills too far outside the norm, she seems to have no choice but to retreat into isolation.
But college could set her free, right? If she can make it through this grueling senior year, then maybe. If she can just find that one person to throw her a lifeline, then maybe, just maybe.
Justin Milano, a college sophomore with his own set of quirks, could be that person to pull her from a world of solitude. To rescue her—that is, if she'll let him.
Together, they may work. Together, they may save each other. And together they may also save another couple—two people Celeste knows are absolutely, positively flat-out in love.
Whether you were charmed by Celeste in Flat-Out Love or are meeting her for the first time, this book is a joyous celebration of differences, about battling private wars that rage in our heads and in our hearts, and—very much so— this is a story about first love.
---

As this is a review for 3 books in a series, I will try to be brief while telling you how much I adored this quirky and oh so different series. Not only was it funny and witty but the romance and intensity had me thoroughly captivated for days while I devoured this series.
So information about the books can be read in the blurbs so I want to tell you more about what I enjoyed about these books.
This isn't the typical bad boy meets good girl, he needs to be fixed kind of series. First and foremost, this book is about family, about loss, about friendships and of course falling in love.
Within book 1, Fall-Out Love, there are secrets and twists that you won't see coming. The characters are all super intelligent, nerdy almost but extremely funny and relatable. They are the quintessential perfect family in appearances but don't let that deceive you because there is SO MUCH MORE to them. This was an unexpected gem of a book that I truly enjoyed; not only because of the characters who I simply adored but because the story was so real and heartbreaking, the execution down to the facebook messages and emails was new and different and because many of the moments throughout were just perfection.
Book 1.5, Flat-Out Matt is not a complete retelling of book 1 but of specific scenes from Flat-Out Love told in Matt's POV. The add-ons, I thought were needed to fully complete the story and I enjoyed being in his head and seeing everything from his eyes, including his relationship with his brother Finn. Flat-Out Matt took it a step further and gave us a little more of the sexy romantic aspects while I felt that Flat-Out Love was more of an upper YA book with mature characters. I enjoyed this one very much as I was left with a satisfied smile on my face 🙂
Book 2, Flat-Out Celeste tells us the story of the not so young girl we met in Flat-Out Love. Celeste is grown now and off to college. She is still as quirky and still a loner in the friends aspect but in this book she may finally meet her match in the romance department. Celeste suffers from abandonment issues and questions her self worth thus struggles with any kind of relationship. I loved watching Celeste grow throughout the series, coming out of her shell more and my hope for her in this book was to truly come into her own person and really live life outside of the comforts of her family; to find her person and the one that would complete her. Celeste's uniqueness is one of the qualities that I appreciated the most about her and anyone reading this series will fall in love with her too. What I loved most about this book was revisiting Matt and Julie!! <3
Jessica Park is a new author to me and I definitely look forward to reading more from her.
♥READ THE SERIES♥
Book 1 – Flat-Out Love

Book 1.5 – Flat-Out Matt

Book 2 – Flat-Out Celeste