I am so honored to have been contacted by the publisher to read this series!  I haven't had the opportunity and when some time freed up between tours, I dove right in and am so glad that I did.  I read all SIX books back to back in SIX days!  I couldn't put them down nor did I want to.  Enjoy my complete series review below and enter for a chance to win an ENTIRE PAPERBACK SET using Rafflecopter below! 
Christina and Lauren stop by our blog to give us the music from Beautiful Player's Will and Hanna running playlist.
Good luck!
An ambitious intern.
A perfectionist executive.
And a whole lot of name calling.
Whip-smart, hardworking, and on her way to an MBA, Chloe Mills has only one problem: her boss, Bennett Ryan. He's exacting, blunt, inconsiderate—and completely irresistible. A Beautiful Bastard.
Bennett has returned to Chicago from France to take a vital role in his family's massive media business. He never expected that the assistant who'd been helping him from abroad was the gorgeous, innocently provocative—completely infuriating—creature he now has to see every day. Despite the rumors, he's never been one for a workplace hookup. But Chloe's so tempting he's willing to bend the rules—or outright smash them—if it means he can have her. All over the office.
As their appetites for one another increase to a breaking point, Bennett and Chloe must decide exactly what they're willing to lose in order to win each other.
---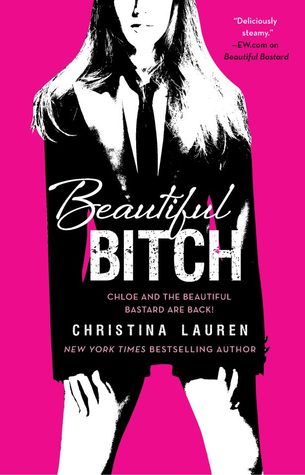 Synopsis
Just when Chloe's career starts to take off, Bennett wishes it would all slow down long enough to spend a wild night alone with his girlfriend. But after he refuses to take no for an answer, Chloe and Bennett find themselves with two plane tickets, one French Villa, and a surprising conversation that, predictably, leaves them wrestling under the covers.
---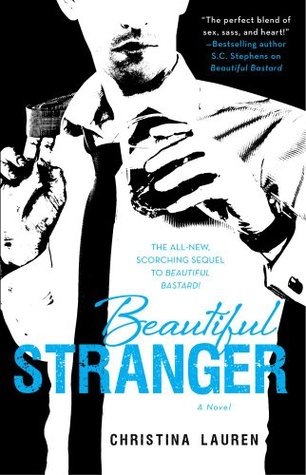 Synopsis
A charming British Playboy. A girl determined to finally live. And a secret liaison revealed in all too vivid color. Book two in the NYT Bestselling series.
Escaping a cheating ex, finance whiz Sara Dillon's moved to New York City and is looking for excitement without a lot of strings attached. So meeting the irresistible, sexy Brit at a dance club should have meant nothing more than a night's fun. But the manner–and speed–with which he melts her inhibitions turns him from a one-time hookup and into her Beautiful Stranger.
The whole city knows Max Stella loves women, not that he's ever found one he particularly wants to keep around. Despite pulling in plenty with his Wall Street bad boy charm, it's not until Sara–and the wild photos she lets him take of her–that he starts wondering if there's someone for him outside of the bedroom.
Hooking up in places where anybody could catch them, the only thing scarier for Sara than getting caught in public is having Max get too close in private.
---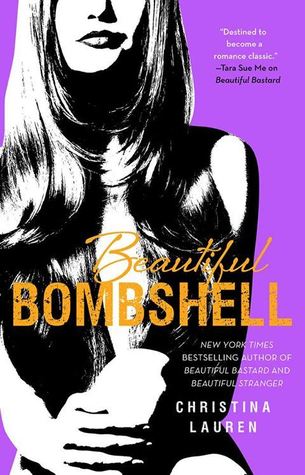 Synopsis
The gentlemen from Beautiful Bastard, Beautiful Stranger, and Beautiful Player are out for a wild night on The Strip.
When Max, Henry, and Will steal Bennett away for a weekend of shenanigans and strippers in Vegas, the first stop of the night doesn't go at all as planned. With their scheme for a Guys Weekend completely derailed anyway, Max and Bennett begin to play a wild game of stealth and secrecy in order to have their bombshells all over Sin City.
---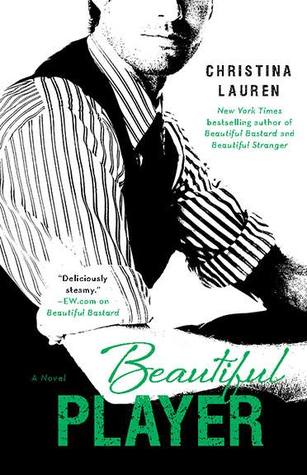 Synopsis
A bombshell bookworm. A chronic Casanova. And a lesson in chemistry too scandalous for school.
When Hanna Bergstrom receives a lecture from her overprotective brother about neglecting her social life and burying herself in grad school, she's determined to tackle his implied assignment: get out, make friends, start dating. And who better to turn her into the sultry siren every man wants than her brother's gorgeous best friend, Will Sumner, venture capitalist and unapologetic playboy?
Will takes risks for a living, but he's skeptical about this challenge of Hanna's…until the wild night his innocently seductive pupil tempts him into bed- and teaches him a thing or two about being with a woman he can't forget. Now that Hanna's discovered the power of her own sex appeal, it's up to Will to prove he's the only man she'll ever need.
---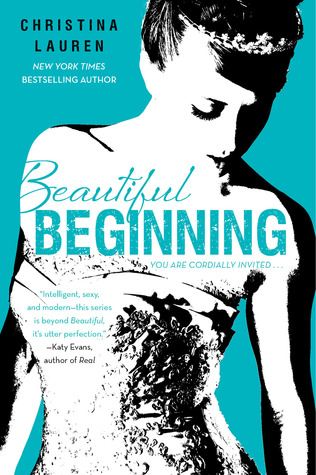 Synopsis
Back when not being able to stand each other also meant not being able to keep their hands of each other in Beautiful Bastard, neither Bennett nor Chloe could have seen this day coming.
An exasperated bride who just wants to elope. A determined groom whose only focus is getting to the wedding night. And—of course—a whole lot of name calling.
---
5 STARS!!!
Christine's Review
This was so much fun for me to read and such a nice break from the more serious reads I have been reading lately.  Christina Lauren are new authors to me and ones I will undoubtedly read again over and over.  This series is witty, sarcastic and a just plain fun series filled with funny banter, hot sex and ultimately love found.  I devoured this series – one book a day not being able to put down the book until I finished the series.  Christina Lauren have a great dynamic working together, it was seamless and effortless and I look forward to seeing more from them in the future.  Excuse me in advance for the lengthy review as I will be reviewing all 6 books together 🙂
The series starts off with Beautiful Bastard where we meet Bennett Ryan and Chloe Mills.  Chloe is Bennett's right hand woman and assistant.  Bennett has returned home from 9 months in Paris to work at his family's business and what ensues between these two is an illicit HOT office affair complete with panty ripping and hot dirty talk.  I'll admit that it felt so wrong, I was often scared that they would be found out but I LOVED every moment I spent with them.  Seeing these two, who are so alike in so many ways, interact with each other, try to fight their attraction for each other made me fall in love with them HARD as I rooted for them to work out as a couple.  As a reader, I recognized that it was so much more than casual sex and in my heart, I wished that they would be able to see the same.  Will they be able to face their vulnerabilities and their fears about love and be able to let each other in?  Or will Bennett forever be a Beautiful Bastard?
I enjoyed the novella Beautiful Bitch which follows the story line immediately following Beautiful Bastard.  Without revealing too much of what happens and the outcome of Beautiful Bastard, this was a fast, hot and steamy read showing the different obstacles that any couple face while acknowledging the importance of moving forward and home.
Beautiful Stranger begins where Ryan Media has now created a smaller office in NYC.  We see our beloved characters from the previous books however this is the story about the secondary characters of Max Stella, a British, handsome and successful venture capitalist and friend of Bennett and Sara Dillon, friend to Chloe and Director of Finance for Ryan Media.  Unfortunately Sara has suffered a lot of pain and heartache from her cheating ex and has moved to NYC to start over – new job, new home, new life, new Sara.  She meets a beautiful stranger while at a club in NYC and experiences her very first ever exhibitionist orgasmic sex and now has a taste for sex in places where the possibilities of being seen/caught are high.  Max and Sara's attraction to each other is undeniable.  Not only that, it is completely HOT and mouthwatering.  It was completely amazing to me to watch this couple with their no strings commitment try to fight something that was obvious to me as a reader.  They were playing a dangerous game where feelings are bound to grow beyond a "sexual agreement".  Has Max met his match and will Sara be able to let down her walls to let this Beautiful Stranger into her heart?
Beautiful Bombshell was another great accompaniment to the Beautiful Bastard Series.  Bennett is celebrating his bachelor party in Vegas with his boys.  The lengths that the "taken" boys would go to to be with their women is hysterical.  Ahhhh to be loved so much! <3
In Beautiful Player, we finally get Will Sumner's story.  Oh Will – he is my FAVE from the entire series and that is saying a lot because I really LOVED them all!!  Will helps his best friend from college out by taking his younger sister, Hanna Bergstrom under his wing to help her live life and enjoy being 24.  Hanna is a serious, no frills kinda girl – more interested in her grad school science studies than dating, having friends and her social life.  Ziggy, as she is known to her family has always crushed on Will and I am beyond ECSTATIC for him to teach her how to be less of a nerd and how to date.  I totally loved Hanna – she is so different from other MC's in that she is a combination of silly, confident, pretty without realizing it and having ZERO filter.  Will and Ziggy are playful and fun and I found myself smiling a lot throughout my read of their book.  It's hard in my opinion to try to "teach" someone how to be hot and experienced in all ways and I knew that this story would lead to unchartered territory for them both.  This was the HOTTEST and SEXIEST book of the series (i.e. the sexting, the hand jobs, OMG).  What I found most sexy is that Will is teaching Hanna everything he knows and in the process realizing truths about himself as a player.  This relationship was combustible and earth shattering….but can a player stop his player ways and finally settle down?  And will Hanna stop following the rules to let her Beautiful Player into her heart and life and live life to the fullest? 
Beautiful Beginning is the final book in this wonderful series.  This novella goes back to our first couple Bennett and Chloe as they are finally on their way to the alter.  I love how much this couple has grown together yet there are still so many things about them that haven't changed – their undying love for each other, their confidence in themselves and their love and relationship and their constant need for the physical aspect between them that makes them SO DAMN HOT!  I don't want to spoil this book for anyone as it releases in a couple of days but I admire Bennett's strength, I laughed out loud to Chloe's antics to defy Bennett's wishes and a bunch of scenes had me laughing out loud.  This couple is always surrounded by constant chaos and yes there are people who are slightly dysfunctional but through it all – the message is quite clear – this is a family filled with a lot of love and mutual respect for one another – this is a beautiful family whose journey I enjoyed experiencing and I am definitely sad to see them go. 
I know that this is the final in the series but I do hope to one day see more of Max and Sara and Will and Hanna – though their stories are complete, to see ahead a couple of years would be a real treat 🙂
Thank you to Christina Lauren to writing such a wonderful series and about such a great cast of characters – I enjoyed everything about this series and look forward to reading what you have for us next! Xoxo
Guest Post
Thank you to authors Christina and Lauren for providing more insight behind the characters of Will and Hanna from Beautiful Player! We hope you enjoy this!

Will and Hanna's relationship evolved initially during their daily, morning runs, when Will coached Hanna on everything from stride length, to breathing techniques to . . . appropriate running bra choices (oh, Will). With Hanna's help, Will also created a playlist to help their daily runs. Although they switch it up every now and then, we thought it would be fun to share the music we envisioned them listening to together. We hope it gets you lacing up your track shoes (or at the very least shaking your hips!)
About the Authors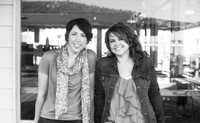 Christina Hobbs & Lauren Billings write under the combined pen-name of Christina Lauren. Separated by the pesky state of Nevada, these co-author besties talk several times a day, agree that Ruby Pumps is the best nail polish color ever, and would, if given the choice, spend all day staring at the ocean from the San Clemente pier.