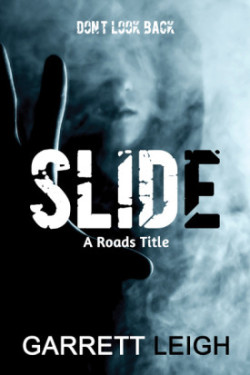 Don't look back. Don't you ever look back…
Shy tattoo artist Ash has a troubled past. Years of neglect, drug abuse, and life on the streets have taken their toll, and sometimes it seems the deep, unspoken bond with his lover is the only balm for wounds he doesn't quite understand.
Chicago paramedic Pete is warmth, love, and strength—things Ash never knew he could have, and never even knew he wanted until Pete showed him. But fate is a cruel, cruel mistress, and when nightmares collide with the present, their tentatively built world comes crashing down.
Traumatic events in Pete's work life distance him from home, and he doesn't realize until it's too late that Ash has slipped away. Betrayal, secrets, and lies unfold, and when a devastating coincidence takes hold, Pete must fight with all he has to save the love of his life.
---
It's been six months since Ash shuffled into Pete's life and turned his world upside down, and six months since they sat in an all-night diner plotting Ash's theoretical solution for Pete's faded, botched tattoo. Pete has just about given up hope of Ash ever fulfilling his promise when one day the end of a long shift finds Ash waiting for him.
Tonight is the night.
Ash is ready, and it seems the time has come for him to leave his mark on Pete in more ways than he ever imagined.
---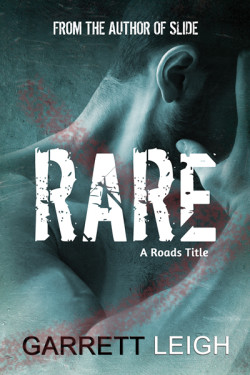 Paramedic Pete Adams lived through the year from hell watching his lover, Ash, fall apart, and the precarious balance between work and home is becoming more strained. His heart is always home, with Ash, but the dark side to his job is weighing him down.
Tattoo artist Ash Fagin is recovering from a nervous breakdown triggered by revelations about his traumatic childhood. His battle with mental illness is far from over, but with Pete by his side, he's feeling good again, so good he doesn't notice something missing until it walks right into his living room.
Ash believes he's had enough coincidence in his life, but when a voice from the past comes looking for him, it takes the devastating injuries of the one he loves most to convince him to let a ghost become the family he never knew he wanted.
---
Crazy events in the recent past have convinced Ash to take yet another step forward with Pete. He picks a special moment and a special place: the roof garden of their new home. Ash sees it as the final piece of their puzzle, but he's not prepared for the feelings it invokes. Peace, belonging, and for the first time in his life, freedom.
---

This captivating series tells the story of painfully shy tattoo artist, Ash Fagin, and paramedic Pete Adams. I want to start by saying I am going to try to write a spoiler free review that somehow still relays my love of this series because WOW this story was hauntingly powerful!
Both books offer dual POV's, something I really enjoyed as Pete and Ash are very different men; yes this is a male romance.
Book 1 Slide is very much Ash's story; it is clear to the reader that Ash has a painful past; one the slowly unravels as Ash slides downward despite Pete's love.
The bond that develops between Ash and Pete was so amazing to witness; Ash slowing letting Pete into his very private world; his headspace spoke volumes to me about the level these two connected at.  Pete was always willing to accept whatever Ash was willing to share without pushing; he just wanted to support Ash in whatever way he could.
It was so clear to me early on that these two loved each other; no this is not hearts and flowers; this is not even two men who for most of book 1 even show affection in public but somehow that did not affect my ability to know they were 100% devoted to each other.
Yes, you do get an "I love you" moment, one that was so well done and felt so true to these men!
I want to say I was blown away at Ms. Garrett's portrayal of mental illness; I will not tell you what Ash's diagnosis is because her unraveling of that mystery in the book and the circumstances around that made this book so enjoyable but I will say Bravo!
Ash does not get better overnight; there is no quick fix and in a powerful moment of misunderstanding your heart will break for Pete and then for Ash when the trust is revealed.  I think this scene and the emotions behind it will stick with me for sometime.
Once Ash has a diagnosis, there is no instant fix again so true to the devastating disease that is mental illness. I was touched by the scenes showing how much support it takes to help someone suffering; Ash truly starts to learn he has people in his life he can rely on.
Speaking of people Ash can rely on; there were many secondary characters who added to this story and created a world that truly sucked me in as a reader because yes this became one of those I wish the world would stop so I could keep reading kind of books.
Pete's Mom, Maggie, makes for some wonderful scenes as did Ella, Ash's first true friend; Joe, a man who truly bonds with Ash and Pete, brings a backstory that offers amazing insight into why Joe is so willing to help! Although you do not get Joe's backstory until book 2; it is powerful and truly helps so much fall into place.
And in the end Danni; a character you meet in book 2; well she was so much a part of the healing for Ash that comes almost full circle in Rare book 2 (yes I am purposely being vague).
Please note book 1 does give you a happy ending as a reader. Something I knew going in and had me planning to read book 2 a few days later well, that did not happen I was so absorbed in this world I immediately jumped into book 2!
Rare book 2 is more Pete's story; you'll learn about his past and more than that, the reader gets to experience the effects all of this has had on his state of mind.
Rare for me really makes this journey complete as it takes you beyond the "I love you" to real life; truly making it work when life throws everything in your way; book 2 is roller coaster of emotions and events but one that left me knowing these two men have found everything they ever needed in each other and the "family" they created.
I feel compelled to say that throughout this book, I was so struck by Pete and Ash's almost non-verbal communication; they took body language cues from each other, they learn to live around each others moods and habits. Though they do learn as they move forward in their relationship that they need to communicate a bit more, the level of understanding they develop for each other is something the reader can feel.
I highly suggest you have Freed on your device before you get to the end of Rare; yes Rare gives you a wonderful ending but for me Freed added that little something extra that left me smiling from ear to ear!
Ash and Pete's story is powerful, heart pulling and one that will surely stick with me for a very long time to come.
I do not say this often but I am so thrilled to have found a new must-click author. This beautifully written story has me diving into Ms. Leigh's backlist so please keep your eye out for me reviews to come!
Thank you to Kandace, one of our readers for suggesting we meet Pete and Ash! We are so happy we did!
(please note each of the .5 books are bonus pieces, wonderful add ons to things you did not see in books 1 and 2)

Garrett Leigh is a British writer and indie cover artist with a special interest in using the arts as catharsis in mental illness. Currently writing and designing for Dreamspinner Press, Loose ID and Extasy Books, she has a passion for darkly troubled heroes, tattoos and tales of enduring true love…not necessarily in that order.
Garrett is a lazy person at heart. She enjoys terrorising her husband and generally wasting as much time as possible.
If there were a degree in doing sweet FA, perhaps she'd have stayed at school a little while longer…