by Roya Carmen


Check out Denise's 4.5 STAR review for The Rule Breakers Series by Roya Carmen.

Book 1 – The Ground Rules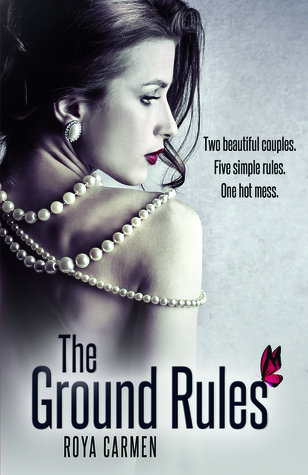 1. Don't sleep around.
2. Don't kiss and tell.
3. Be nice.
4. Don't text or call.
5. Don't fall in love.
The rules are simple…until they aren't.
I have everything I ever thought I could want: a nice home, a job I love, two beautiful girls, and my husband, Gabe – my high school sweetheart who still rocks my world. If you ask anyone to describe me they would say, "Oh, Mirella? She's such a nice girl." And I was…until a mysterious, peculiar man and his beautiful wife enter our lives.
Weston and Bridget Hanson are no ordinary couple—they're stunning, enigmatic, and sexy as hell. During the course of one unexpected evening, my ordinary world is turned upside down. How could it not be when Weston and Bridget propose the unthinkable? And when the unthinkable is so very tempting, giving in becomes inevitable.
It sounds so logical and simple. Just five rules and we can all have what we desire. But the heart doesn't follow rules, and now passion, jealousy, and confusion threaten to tear everything apart.
Two beautiful couples. Five simple rules. One hot mess.
Book 2 – The Ground Rules Rewritten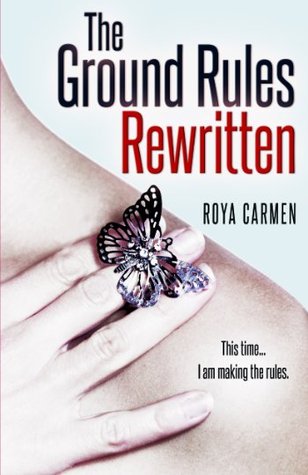 Five simple rules. And it was very simple…until it wasn't.
It could have been much worse. We weren't thinking straight and had put everything on the line – risking our marriages. So when Weston ended the arrangement, it was for the best – for all of us. But I was still heartbroken. I thought I'd shatter into a million pieces. I didn't, I survived. Not only did I survive, I came out stronger and ready to move on with my life.
But then…
Weston reaches out to me. With a few soft words, a gentle touch and a lingering gaze, he crumbles all my efforts.
Neither Gabe nor I want to start this again, and we are determined to fight the temptation. But Weston and Bridget are not taking no for an answer, and the pull between all of us is still so strong.
I tell myself I can handle it this time. This time, I am in the driver's seat. This time, I am rewriting the ground rules.
Book 3 – The Ground Rules Undone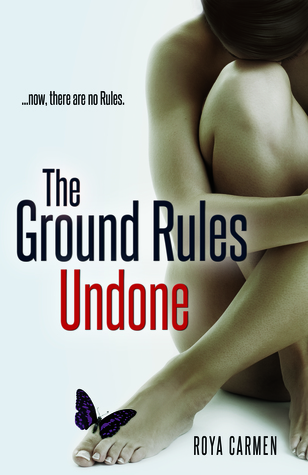 The Ground Rules were impossible to follow. It was hard not to become completely consumed by the beautiful and enigmatic Weston Hanson. The heart of a romantic was not fit for this kind of exchange. So, when it ended, I was shattered, but it was all for the better…or so we thought.
The Ground Rules were rewritten, and then bent. We lied to ourselves. We told ourselves we could handle this. Not a single one of us realized just how big this was…just how devastating it could become.
And now, there are no Rules.
Lust… infatuation…blinds you. It can tear everything apart. But sometimes, life needs to be completely torn apart before it can be mended – not just cracked at the edges, but utterly shattered, before you can truly see the mess you've become.
I love them both, but I can't have them both. While one pulls me in, the other pushes me away. And when both eventually open their hearts, I must make the hardest decision of my life.
And now there are no Rules. We are Undone.

Wow, where do I start??!! I was in a bit of a book funk, nothing seemed to be holding my attention until I opened the Ground Rules book 1 in this trilogy.
Before I share more, I want to say I read these three books straight through and I am going to write this review so that if you have not read any of the books, it will be spoiler free. This review will be more about my feelings than the story line.  If that makes this review short for three books, please know that is not an indication of my love of this story that will stick with me for sometime to come! I apologize in advance in my thoughts are all over the place
The Ground Rules, The Ground Rules: Rewritten, and The Ground Rules: Undone tell a captivating story that will have you wishing you could curl up with your kindle all day! This is the kind of story that will run in your head for days after you complete this unique trilogy.
It all started with the rules as stated in the first blurb:
1. Don't sleep around.
2. Don't kiss and tell.
3. Be nice.
4. Don't text or call.
5. Don't fall in love.
The rules were simple…until they weren't.
This is not your conventional love story. Hats off to Ms. Carmen for writing a unique story, one that will make the reader think, one that makes you question – is the grass greener on the other side? What is a soulmate? And in the end, would you chose the same path if given other options?
The Rule Breaker series is so not a me-too story, it is unlike anything I have ever read before. I become completely engrossed in the story, the kind of book that had me sneaking peeks from the phone app, the kind of book that runs around in your head after you close your kindle.
The premise of the story as told in the blurb of book 1: Gabe and Mirella are high school sweethearts and living a seemingly happy life until a fateful evening puts them in the orbit of Weston and Bridget Hanson.
Weston and Bridget propose the unthinkable? 
And when the unthinkable is so very tempting, giving in becomes inevitable. 
Two beautiful couples. Five simple rules. One hot mess.
Beware going into all the books in this series are told in Mirella's POV, so this is her story, or maybe more accurately at times, her as the puppet master as she controls so much of what happens.  Did I always love her? No. Did I sometimes want to strangle her? Yes. Did her actions fit the character crafted? Hell yes!
I will say, I adored both men in this story.  Weston is what so many women think they want: rich, charming, caring, and thoughtful. Gabe evolves over the course of the books and in the end, he stole my heart!
I really never doubted that Gabe loved his wife. I know I know it sounds odd.  But somehow with epic literary prose the author makes it work:
"Trust me, Ella, a man knows when a guy wants to fuck his wife."
Ella and Gabe to some extent understands their relationship is about to change. Despite that I still did believe they were willing to try the fun suggested by Weston and Bridget:
"I think both of us know, deep inside…our relationship is about to change."
 As these relationships continue to evolve, things become very complicated:
"When you break the rules repeatedly, so brazenly, you can't very well expect there to be no repercussions."
Mirella finds herself in a place she never imagined but it felt so true to the character crafted:
"I still want him. As much as I wanted to end this, I'm still willing to put everything on the line – my sanity, my marriage, my heart."
As the story unfolds, the reader is truly taken on an emotional roller coaster:
"This time I was making the rules. Or so I thought. We didn't learn from our mistakes. We just made them all over again."
As I said above this book will push your thinking as the characters question what they thought they knew about their lives:
"Do I believe in soul mates? I'm not sure anymore."
Though anyone married or in a long-term relationship might never consider this "arrangement", words like this may ring true:
"Familiarity is a wicked bitch — it makes you forget what you really love. I'd forgotten how much I desire him. I've taken him for granted."
You may ask, how could a husband let his wife sleep with another man? Well the arrangement was supposed to be sex and this line speaks volumes as to why someone might agree to this:
"The truth is," he goes on with an unfading intensity in his eyes. 
"I never imagined you could fall for him."
"And I thought our marriage was strong enough to survive anything", he adds, not quite looking at me, "I took it for granted. I was foolish".
How does this hot mess all end? Well there is NO WAY I am telling you that. Read the books, take the journey, experience the up's and down's, and go along for the ride through this engaging read!
"Because I love you, Mirella. Because I can't live without you."
A huge THANK YOU to Chancy for bringing this trilogy to my attention. One of the best parts of reading is sharing amazing stories with others so Thank You Chancy for making me aware of this one!
This story took me through such a range of emotions. At times it was so hot, at times it was emotionally draining, but in the end it strangely renewed my sense of what a soulmate is and what forever love truly means!
If you are open to a different kind of "love" story, I highly encourage you to take this journey, experience the roller coaster and enjoy the pure escapism this story provides!
This is the kind of book that will pull you right in and have you wanting to know what comes next and how it ends!