Denise here… it was so much fun over the past few days witnessing Mr. Sprung fall in love with a great book!  It started with him telling us some of the stories Sean Avery shared in his autobiography and continued as he asked me to show him how to read the book on his iPhone Kindle app when he had a spare moment at the rink. Yes, this time he was the one reading at the rink!
It brought a smile to face to experience my husband truly enjoying a book! I love the example it sets for our boys as I often said Shh Dads Reading!
It should be noted that the photos below were not staged. Larry is a huge NY Rangers fan—his love of the game, the team, and Sean Avery when he played—drew him to accept this early read copy.
And now… Mr Sprung review… Ice Capades: A Memoir of Fast Living and Tough Hockey by Sean Avery
PREORDER ICE CAPADES: A MEMOIR OF FAST LIVING AND TOUGH HOCKEY

When Sean Avery was a NY Ranger he was a favorite of mine and reading about how he was treated with the team and the league is very disheartening. This book had great personal stories that included some of the NHL greats and future Hall of Famers.
As a hockey player and a big fan of the New York Rangers, I found Ice Capades a fascinating inside look at the NHL. In addition, as the owner of a wealth management firm, I found Sean's ability to always plan for his future after hockey remarkable. Professional athletes have a tendency to live in the moment and not plan for when their career will end. It seems that from the moment he entered professional hockey, he was always aware of what he was spending and working towards a new career. I would imagine based upon his telling in this book that he had prepared himself well financially for retirement. Hopefully he was mentally prepared too.
This is a must read for anyone that plays, watches or is simply a fan of ice hockey and the NHL.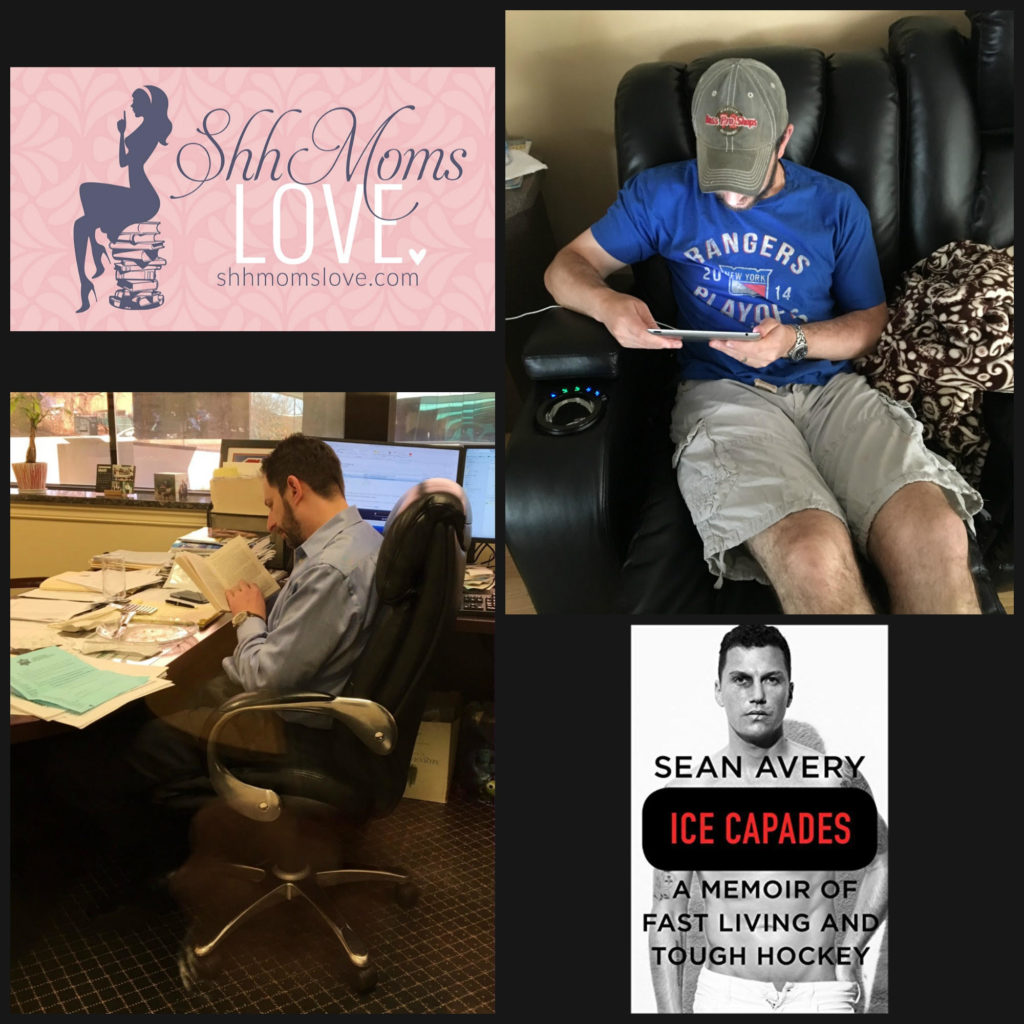 About the book
Release Date: October 24, 2017

Controversial hockey star Sean Avery's no-holds-barred memoir of high living and bad behavior in the NHL—coupled with the behind-the-scenes glitter of celebrity and media nightlife in New York and LA.

As one of the NHL's most polarizing players, Sean Avery turned the rules of professional hockey on its head. For thirteen seasons, Avery played for some of the toughest, most storied franchises in the league, including the Detroit Red Wings, the Los Angeles Kings, and the New York Rangers, making his mark in each city as a player that was sometimes loved, often despised, but always controversial.
In Ice Capades, Avery takes his trademark candidness about the world of pro hockey and does for it what Jim Bouton's game-changing Ball Four did for baseball. Avery goes deep inside the sport to reveal every aspect of an athlete's life, from what they do with their money and nights off to how they stay sharp and competitive in the league. While playing the talented villain in the NHL, Avery broke far away from his on-ice character in the off-season, and Ice Capades takes the reader inside the other unexpected and unprecedented roles that Avery inhabited—Vogue intern, fashion model, advertising executive, restauranteur, gay rights advocate, and many more.
Love him or hate him, Sean Avery changed the way professional hockey is played today. Rollickingly honest and compelling throughout, Ice Capades transcends the "sports book" genre and offers a rare, unvarnished glimpse into the world of 21st century hockey through the eyes of one of its most original and memorable players.

PREORDER THE BOOK