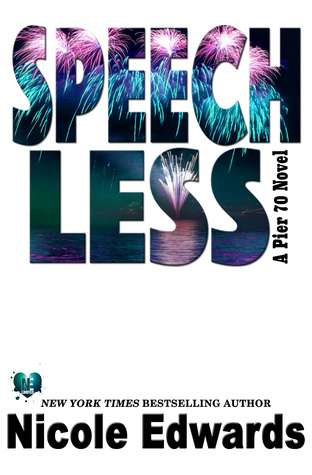 Speechless

by Nicole Edwards
on June 7, 2016
Pages: 380
Buy on Amazon
Goodreads


He's suffering in silence...
Teague Carter, one of the four owners of Pier 70 Marina, has spent his life feeling rejected. To the point that he has never allowed himself to get close to anyone. He prefers it that way, in fact. But he refuses to believe that his destructive behavior might be something more than rebellion.

He's unable to speak...
Hudson Ballard, Pier 70's mechanic, has been fighting his attraction to Teague for years. He has stood by and watched the kid get more and more out of control, but this time is the last. If Teague wants to use sex to escape his problems, Hudson is certainly willing to be the one to show him that he's good with more than just his hands.

Sometimes words aren't necessary.
There are fireworks when this out-of-control bad boy agrees to no strings with this tatted up, dominating mechanic.

Can Teague and Hudson keep their emotions from getting involved in their arrangement? Or -- thanks to the demons from their pasts -- will the darkness steal from them before they have a chance?
If you read like I do, you read from the very front of a book. So from the moment you read the dedication to this one, you know you are in for a powerful read; though in this case
Speechless
becomes a powerful read laced with some hot scenes, just the right amount humor, some wonderful friendships and just enough about the secondary cast to keep you wanting more from this series.
Speechless is the story of Hudson Ballard and Teague Carter.
If you have read the first two books in the series then you know Hudson is a mechanic who works at the marina and one who happens to be mute. I want to pause here for a moment and say this part of the story was so well done. Ms. Edwards engages the reader with rich dialogue despite the fast that Hudson can't speak and she uses how Teague handles this aspect of Hudson's life to show progression in the relationship
Teague is the youngest of the co-owners. This poor man has so much baggage he should be paying extra fees every time he flies. In all seriousness, though Teague may frustrate you, when the truth is revealed, his actions make so much sense.
I loved Hudson from almost the moment we meet him in book 1 and well now I adore him. I think he may be my favorite in this series wait check that, he may be one of my favorite Nicole Edwards characters EVER.  Such an amazing blend of hot, strong, caring and truly compassionate. Though a times it might seem like Hudson is playing games, trust me he is thinking things through, trying to get what he wants and what he wants is Teague, but he wants all of Teague!
There is never any doubt that these two men are meant to be together, witnessing them kept me glued to my kindle and left me smiling from ear to ear with the knowledge these two can handle whatever life throws their way.
Warning: the topics of mental illness and suicide are often front and center in this book; they are amazingly well done and never take over the story but there are scenes that could be triggers and there is one scene that will put your heart in your throat and have you shaking your kindle saying no, no. Ms. Edwards, thank you for the these powerful scenes!
This series has been so much fun to witness unfold, these men truly care about each other, they exemplify that family is about who you chose to surround yourself with.
If you have not read the prior two books, no worries this book is easily read as a standalone.
P.S I know the Pier 70 series is branded as a m/m series but I sooooooo hope AJ, Hudson's brother and Milly,  get a book or even a novella.  Witnessing them as a side plot was so much fun and it added to the story giving very unique insight into Hudson.
P.S.S. The very end was a great hint at Roan's happy… ugh this poor man trying to help his sister needs some happy in his life, so I am looking forward to Roan's Pier 70 book.