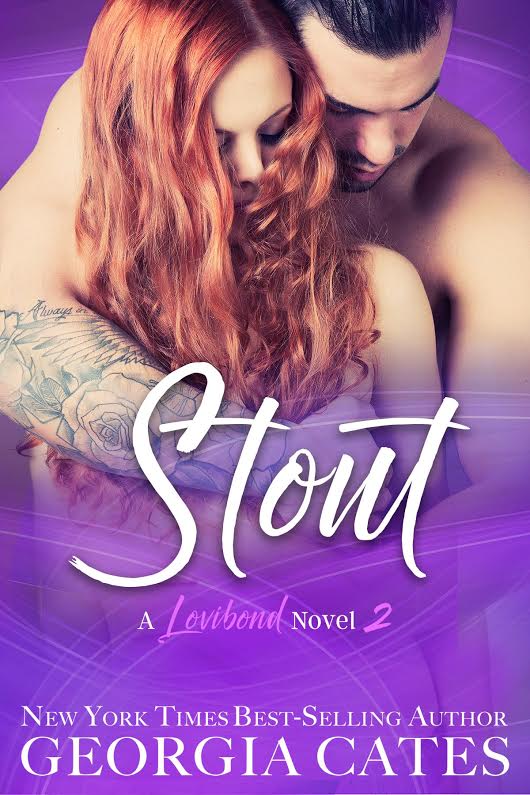 Stout

by Georgia Cates
on May 10, 2016
Buy on Amazon
Goodreads


Craft beer and the sexy men who brew it.

A beautiful neighbor. A complete stranger. That's all she was when I moved in next door.

Adelyn Maxwell is my neighbor but she's no girl next door. The more I come to know her, the more I discover she's a good girl with a lovely dark side. And maybe I don't want her to stay on her side of the fence.

I want to disturb the rhythm of her pulse.

I want to see the way her hair spills on the bed when she lies beneath me.

I want her to teach me the dirty pretty things she desires behind closed doors. And she does.

But mostly I want to leave my mark on the most intimate, untouched part of her body. Her heart.

A seemingly insignificant intersection of our lives neither of us recalls suddenly becomes a pivotal moment in our future. We aren't strangers at all. And our paths aren't crossing for the first time.

These twists and turns of fate will become one of two things: a wrecking ball to tear us apart or the connection to bond us together forever.
Stout is easily read as a stand alone, as it is the story of one of three men who own the Lovibond Brewery company (hence the series name.)  Stout is about Oliver "Stout" Thorn, the master brewer of the bunch.
Tap (book 1) was about another owner and this hero's sister so feel free to jump in without reading book 1.
When Stout purchases a new home next door to Adelyn Maxwell, the sparks start to fly!
These two are grown adults with lives, careers and pasts; pasts that have left them with some issues to work through.
I adored how these two clicked; they simply fit into each other lives:
"You make me laugh. Smile. Feel. I like being with you. I like who I am when we're together. I like…you."
I loved how these two almost instantly opened up to each other about their pasts. It allows the readers to see into the characters soul; it provided a barometer and context for their behavior and it bonded them!
The authors masterfully wove the past and present together in this one. Sometimes you can't move forward without looking back and often the past presents itself in the present. This theme of life is about chosing to move forward was so well done.
The use of family in this book enhanced the read; the characters push each other to be the best they can be:
"If you're going to be the man in her life, be the amazing man in her life. Be the strong one who puts her needs above your own."
Oh and the scenes with Adeline's father were laugh out loud especially in the context and timing of his chat with Stout! Nope, not telling read the book.
The past comes front and center as these two discover that life is often very interconnected. I am not going to reveal all that happens here but I will say it unravels in a powerful manner that kept me glued to my kindle.
The epilogue of this book truly spoke to the fact that the past doesn't have to determine you future!
Thank you, Ms. Cates for showing the power of moving forward, the power of understanding sometimes the past is about more than just how you experienced it.
In true get series fashion, I am very exited for Porter's story next in yes you guessed the title Porter lol
♥ Read the Series ♥
Book 1 – Tap
Book 2 – Stout