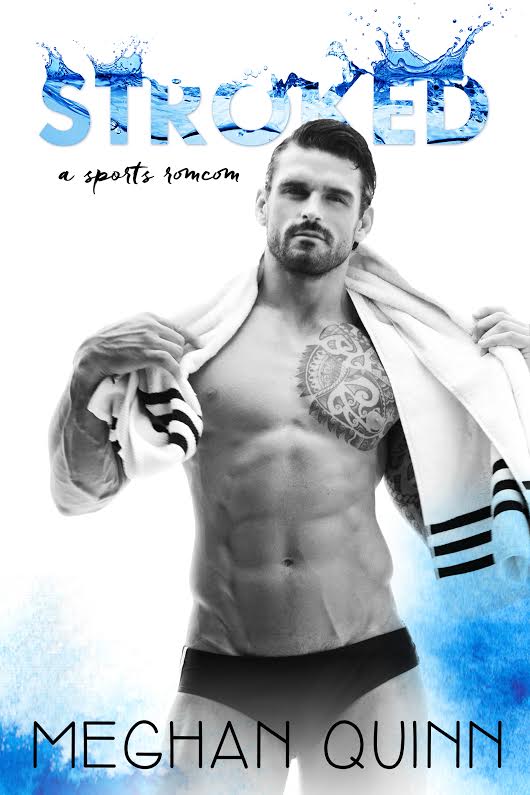 Stroked

by Meghan Quinn
on July 20, 2016
Goodreads

Reese King: Olympic medalist, underwear model, Greek god.

His body is chiseled from rock, sculpted by the weight room, and refined by water.

On a daily basis his skin is completely bare for everyone to see, tan and defined, only covered up by a minuscule piece of spandex. There is no denying his sex appeal.

I hate to admit it, but I'm head over heels infatuated with him.

There is one HUGE problem though. His achingly gorgeous abs, inked up arm, and cocky swagger belong to my boss, the high-profile, reality star bitch from hell and certified heinous human being, Bellini Chambers.

What I think is going to be an easy job assisting a glorified wench turns into a cluster f*ck of epic proportions.
Get a sneak peek into STROKED releasing July 20th below. We have included some of the #TeaserTuesdays that Meghan has posted – who's ready to meet a sexy swimmer?!?!?! Enter below for a chance to win an ebook of this book (to be sent on release day).
Christine's early review: This book is laugh out loud funny and sexy as hell! Meghan Quinn is the Queen of RomCom and I'm completely in lust with Reese King. Quinn's trademark hysterical dialogue combined with a breath of fresh air storyline makes Stroked a not to be missed read. #ReeseIsMine #JustKeepSwimming #hot

Reese King: Greek god in a Speedo, Bad Boy of the pool, known for his unruly temper when interviewed, his inability to earn a gold medal despite his other accomplishments, and also named Sexiest Man Alive last year.
Yes, you read that correctly, Sexiest Man Alive.
Everything about him captivated me. From the way his body moved with confidence and power, to the deep husky tone of his voice, to the slight crinkle by his eyes that shows his age. From the way he spoke to me, a side of gentle in his voice, I felt myself melting all over the floor, willing myself not to turn into a ball of mush.
He's dream worthy.
But then, he isn't your typical swimmer: smooth skin, short hair, and preppy polo made by Ralph Lauren decorating his chest. He is different. He's dark, mysterious, sports a beard right up until competition where he shaves it before getting in the pool. His wavy hair doesn't get trimmed very often, only on the sides, and he leaves the top heavy so he can push it to the left, forming a thick faux hawk. His eyes are so soulfully penetrating it's next to impossible not to get lost in them.
Then there's his tattoo.
Oh, sweet God, his tattoo.
Most swimmers, or Olympians for that matter, have a tattoo of the Olympic rings somewhere on their body. Not Reese. He has a sleeve tattoo on his left arm that extends around his left pectoral, down his shoulder blade and wraps around his entire arm straight to his wrist. It's intricate in design, as if someone tore off his skin and revealed a mechanical engine for his arm rather than the fine-tuned muscles he's created.
It is hot.
Sexy.
He is hard not to stare at.
Pretty much impossible not to drool over.  
And that's exactly what happened to me today.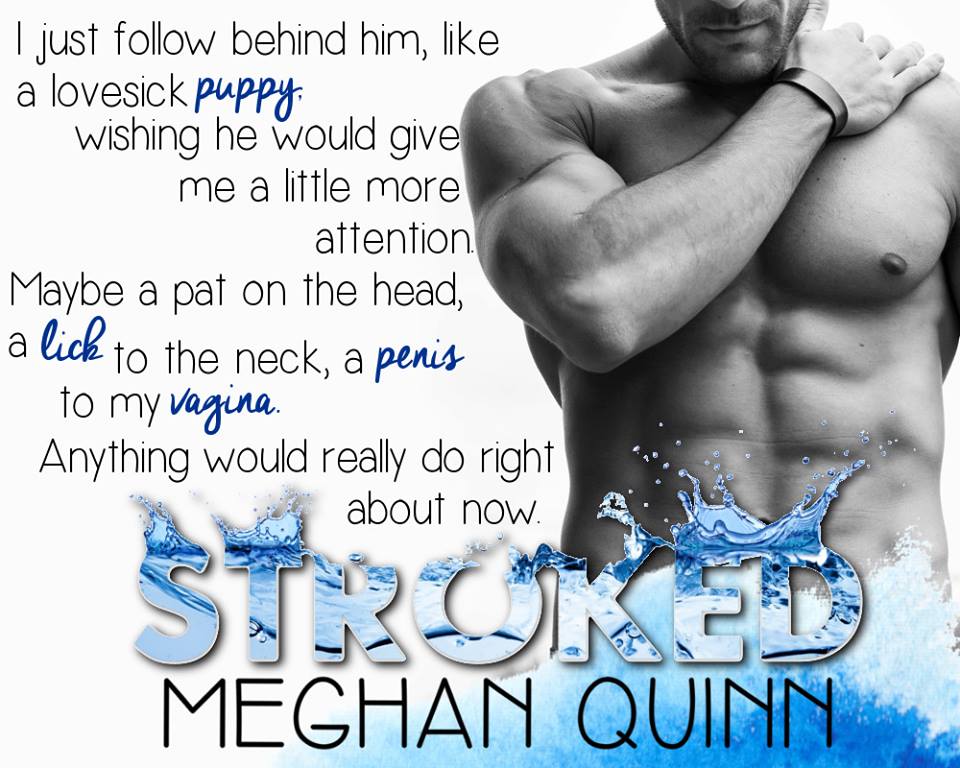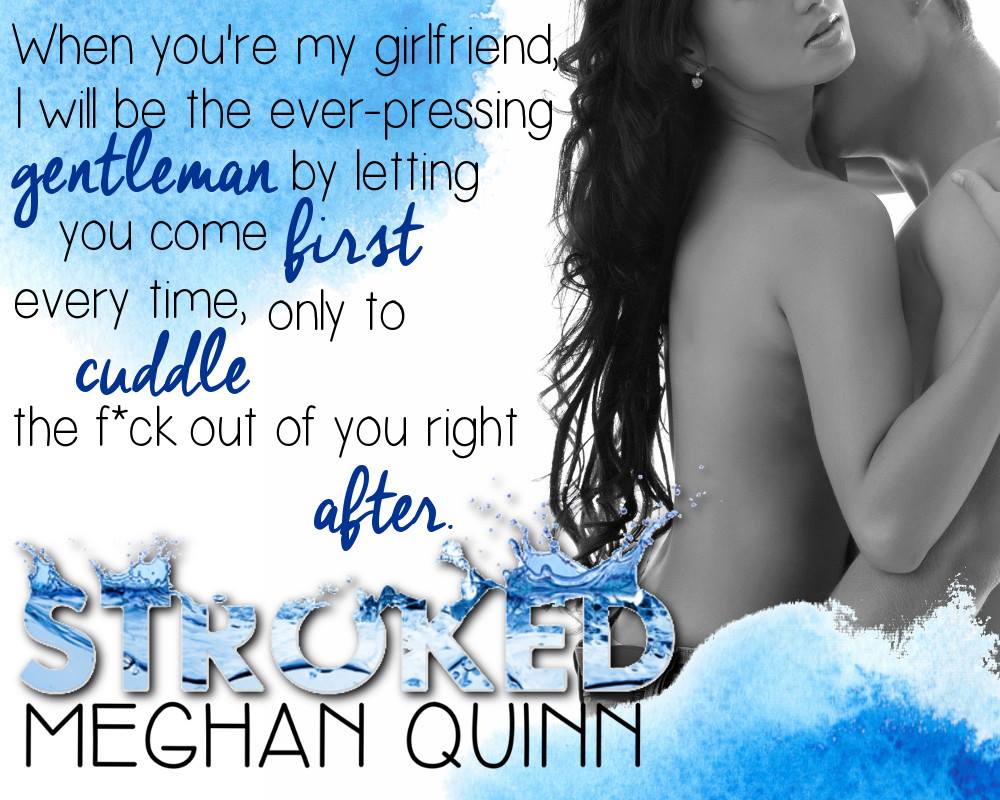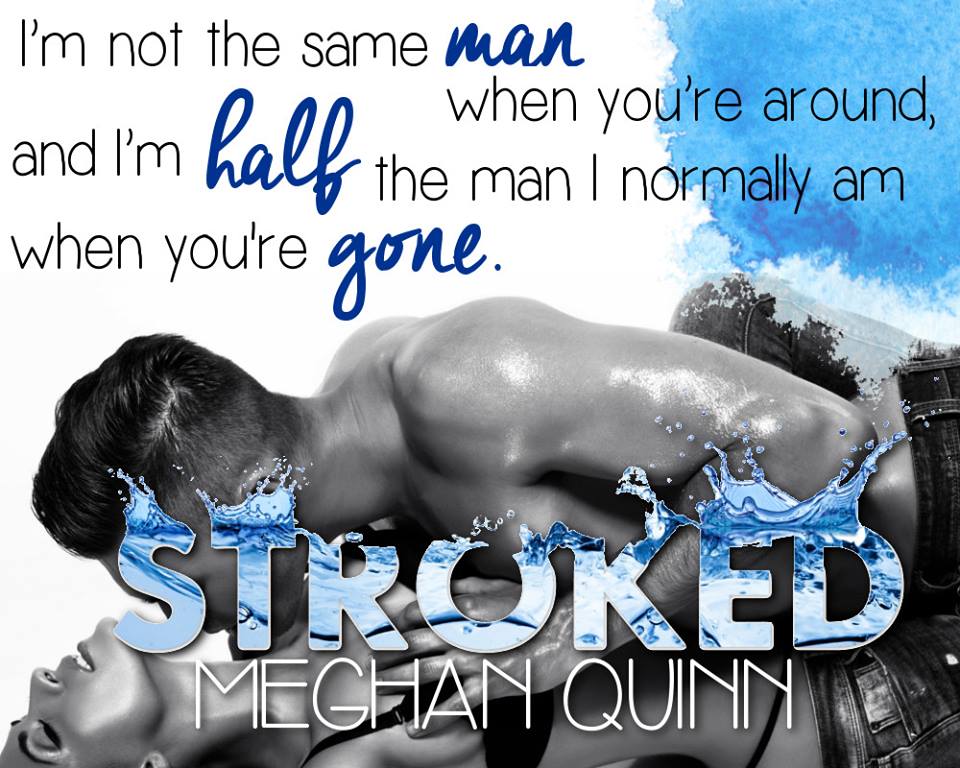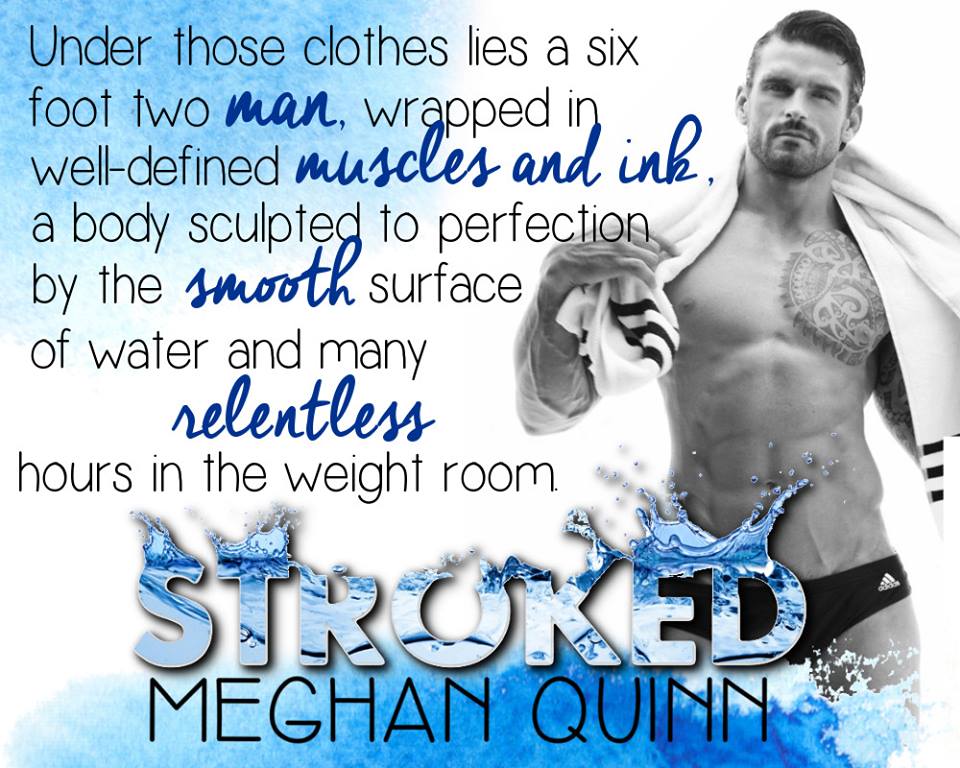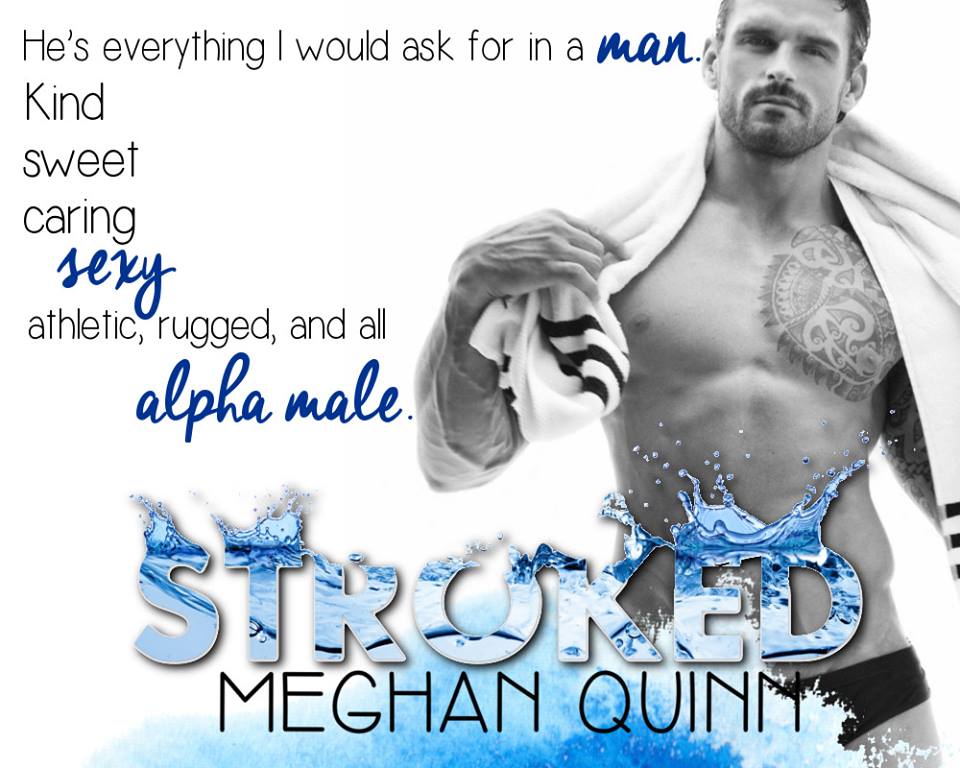 **Giveaway now over – Congrats to Ashley C**
Enter to win an ebook copy of STROKED! (to be sent on release day)
All you have to do is share this exclusive on your social media account(s) (Facebook, Twitter, Instagram, etc). Sample message below:
 #Stroked is coming July 20th #TimeToGetStroking @AuthorMegQuinn @shhmomsreading
 Please make sure to post a link to your shares below. TWO winners will be chosen Tuesday July 12th. Thank you for sharing!