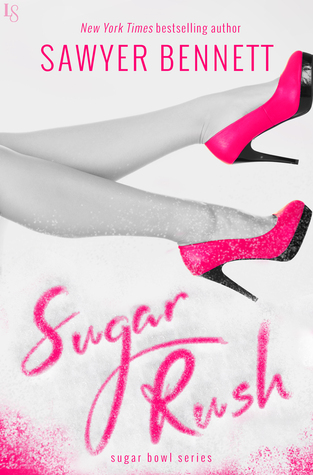 Sugar Rush

by Sawyer Bennett
on August 16, 2016
Pages: 216
Buy on Amazon, Buy on B&N, Buy on iTunes, Buy on Kobo
Goodreads


In the steamy and suspenseful sequel to Sugar Daddy ("A totally gripping take on romance and revenge!"—Lauren Blakely), a heartbreaking rift threatens to unravel a dangerous alliance . . . and a fragile new love.

After posing as an escort for the Sugar Bowl online dating service, Sela Halstead is looking for one thing: payback. She's closing in on the site's heartless founder, Jonathon Townsend, and she needs Beckett North, Townsend's business partner and her lover, by her side. She'd thought that their intimate nights together had forged an unbreakable bond, but after a shocking betrayal, Sela begins to doubt the brilliant bad boy. When push comes to shove, can she trust Beck to do the right thing?

Now that he understands the truth, Beck will stop at nothing to secure the reckoning Sela deserves. But between his desire for her and his disgust for JT, Beck doesn't exactly have a lot of control over his emotional state. Left with no other choice, he must summon all his discipline to maintain JT's trust and pretend that they're still friends. But how far will Beck go to prove his loyalty to Sela? He nearly lost her once. To keep her, Beck might have to kill for her.

Note: Sugar Rush ends on a cliffhanger. Sela and Beck's story concludes in Sugar Free!
I LOVE this series! It is one of my most anticipated reads of this year because its highly addicting and jaw dropping. That being said, I wish I waited and read it all together at one time because I feel that it affects how I will be rating these books individually.
Sugar Rush picks up where Sugar Daddy left off. To be honest, I can't even tell you too much about this book because they are all spoilers and you know that I want you to experience this on your own!
Sugar Rush was good…like suspenseful good. There were things I liked, some that I didn't so much. It definitely kept me captivated and engrossed in the story and I couldn't stop reading.

I truly think this series might have been better as a two books that were longer in length because Sugar Rush was a bit too short for me. When it just got good – BAM it's done! 
I am anxiously awaiting Sugar Free releasing in Oct (wahhhh so far away!). I'm excited to see how this story will end and can't wait to get all of my questions finally answered. Sawyer Bennett knows how to keep readers wanting more that's for sure!!!
** Read the book that started it all!! **
Book 1 – Sugar Daddy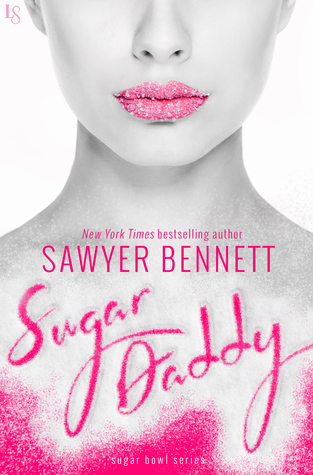 Amazon – http://amzn.to/2bktnvU
B&N – http://bit.ly/2bCLPAw
iTunes – http://apple.co/2bnYItr
Kobo – http://bit.ly/2bnYBhy