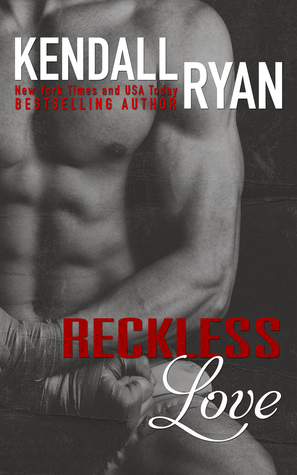 Reckless Love

by Kendall Ryan
on March 17, 2015
Pages: 335
Buy on Amazon
Goodreads

One reckless fighter.

One night of passion he can't forget.

The battle between sex and love is fierce and unrelenting.

And love is about to knock him on his ass.

Reckless Love can be read as a standalone novel, but is a follow up to the New York Times and USA Today bestseller Hard to Love.
Enjoy a sneak peek into Reckless Love releasing next week! Make sure to enter the giveaway below! Good luck!


Ian
I was having a hard time not killing Cade. It was easier blocking his hits than it was keeping him uninjured. "Take out your tampon and fight, you pussy," I taunted.
Now that he'd pretty much given up fighting, I could wipe the floor with him blindfolded with both hands tied behind my back. But the guy was like a brother to me, so I took it easy on him. Or at least, I tried not to send him to the ER.
Cade threw himself at me harder. "I have documented proof that I'm no pussy. I know you've seen my videos. It's all there. All ten inches of lady-loving meat," he spat, hitting back at me verbally.
What a douche-rocket. He might be my best friend, but there was no way in hell I'd ever watch one of his old porn videos. I shuddered at the thought.
He almost got a hit in. It was hard to pay attention when MacKenzie was running on that damn treadmill. It was impossible to look away when she ran in those tight, ass-hugging shorts and that tank top—the kind with a built-in bra that hardly supported her beautiful tits as she bounced along.
I tugged at my own baggy shorts. Down, boy.
I knew it would be stupid to hire MacKenzie on as the gym medic. She was a distraction. But when I'd heard she was laid off from the hospital, I couldn't stand the idea of her being without a job, so I'd talked Chris into hiring her. Not that she knew anything about my involvement with her employment here. It was better that she not know.
But I wasn't the only one distracted by her. The minute she started, there was a spike in fight-related injuries. I didn't know if her hot ass was distracting the guys, or if they'd deliberately ramped up their machismo to gain her attention—and got themselves hurt in the process. Hell, I wouldn't have been surprised if the little shits were faking injury just to steal some one-on-one time with her.
Cade socked me in the gut.
"Oof." I fought for breath and clutched my abdomen, which smarted like a bitch. And that was why you had to remain focused in the cage.
I turned my attention back to Cade, who was dancing around like a little boy, damn proud of himself for that last hit. Good for him. "You hit like a five-year-old," I told him, but he could tell I was still trying to catch my breath.
Cade smirked at me. "Maybe if you stopped thinking about your dick and got into the fight, you wouldn't be losing to a hobby fighter right now."
Oh, it's on.
I bounced around him as I got my breathing under control, then charged him, picked him up into a fireman's hold, and took us both down to the mat. Still careful to not kill the poor guy. I easily pulled him into a hold and applied pressure.
"Who's a pussy?" I asked.
He twisted around. "You are," he grumbled with a smile.
I applied more pressure. "Who's a pussy?"
His face turned red, but he held out a few more beats before he couldn't stand it anymore. "I am," he grunted through clenched teeth.
"Good boy."
I released him and helped him back up on his feet. As we resumed sparring, I happened to glance over to the treadmill again. The owner of the gym, Chris, had stopped to talk to MacKenzie. He put his hand on her shoulder and leaned in. My stomach clenched again, and this time it had nothing to do with the earlier hit.
Cade took advantage of my newfound ADD and knocked me off my feet. Dragging in a deep gulp of air, I tried to fend off the sting of pain I knew was coming.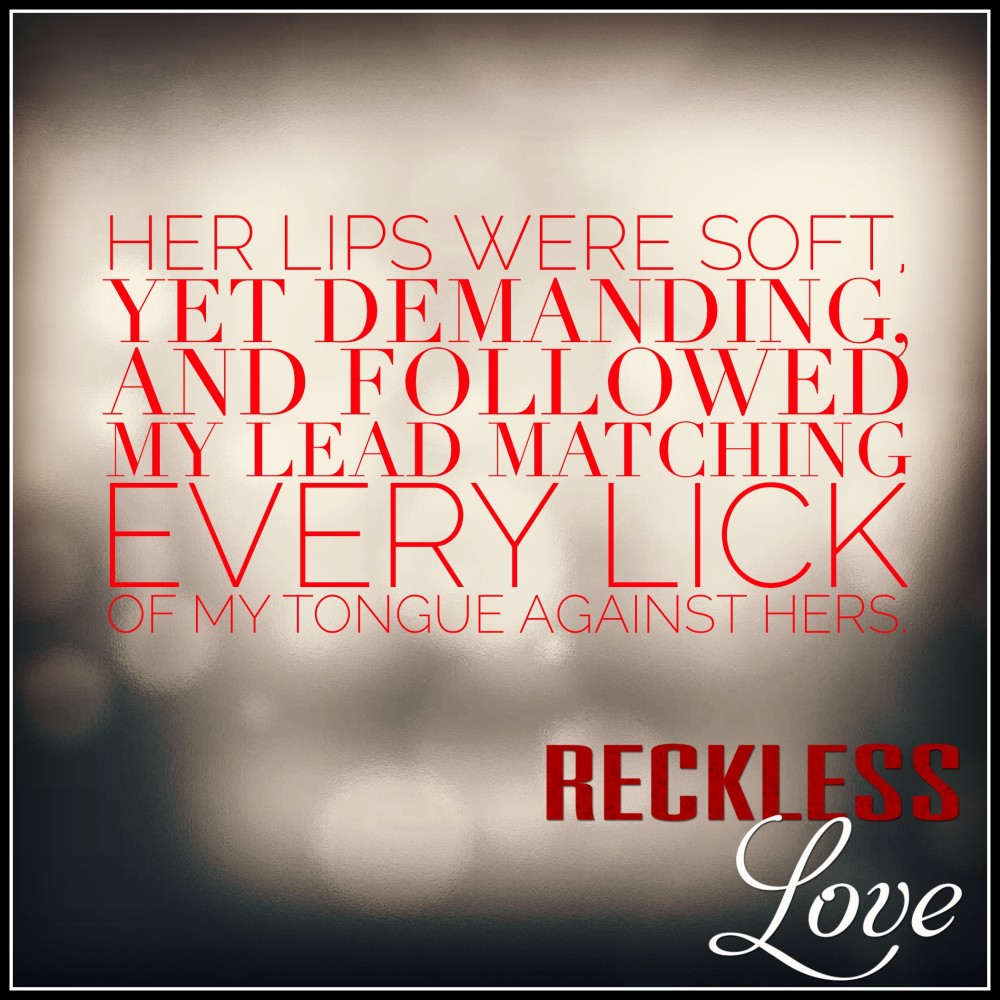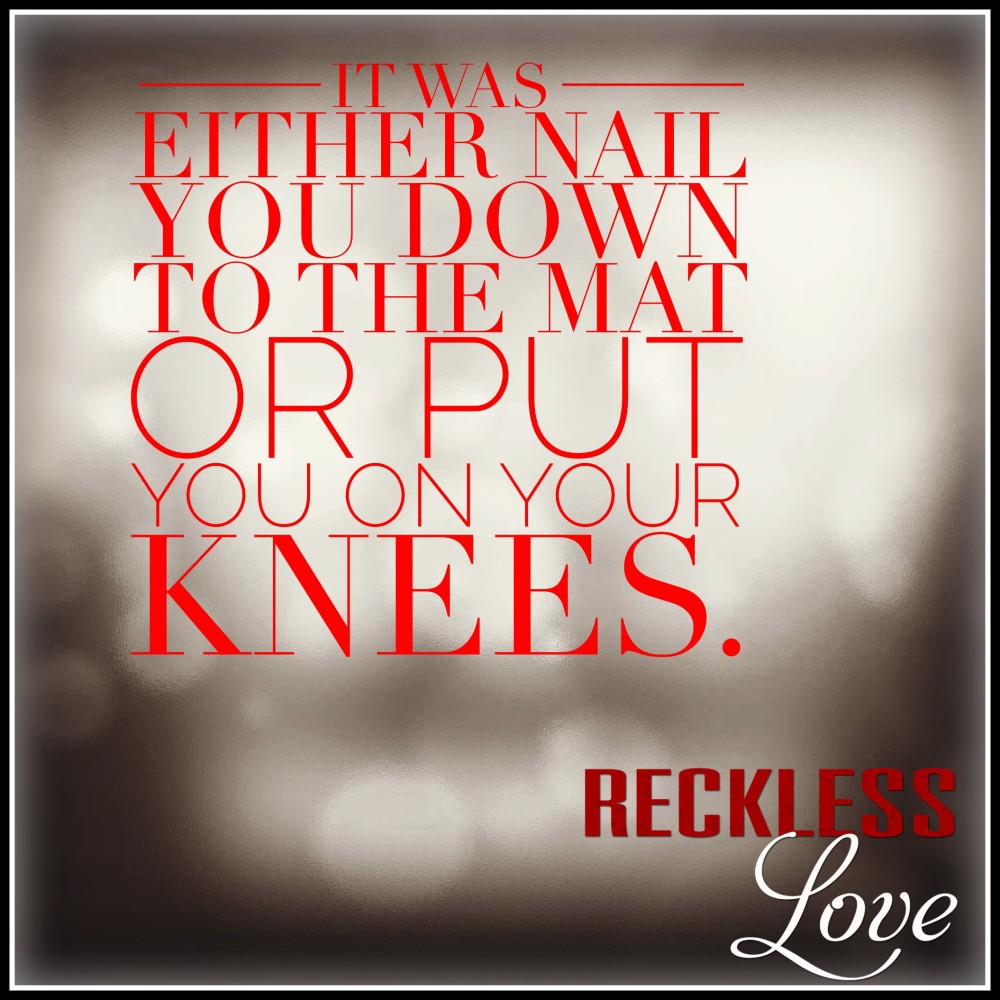 Enter to win YOUR OWN COPY of Reckless Love! (US applicants only)
All you have to do is share this Teaser post on your social media account(s) (Facebook, Tsu, Twitter, Instagram, etc). Sample message below:
@KendallRyan1 #RecklessLove releases March 17th #TeaserThursday #Giveaway #BattleForLove @ShhMomsReading
Please make sure to post a link to your shares below. ONE winner will be chosen on Tuesday March 17th at 10am EST! Good luck! And thank you for sharing!
♥READ THE SERIES♥
Book 1 – Hard to Love
Pre-Order Book 2 – Reckless Love