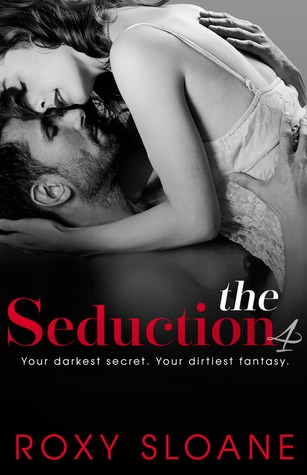 The Seduction 4

by Roxy Sloane
Series: ,
on July 14, 2014
Goodreads

The shocking, filthy serial comes to an explosive conclusion. Prepare for the most thrilling seduction of all…

There's not a woman in the world who won't spread her legs for me.

Admit it, you're already wet, imagining my hands gripping tight around your wrists, holding you down. Showing you what a real man's cock feels like buried all the way to the fucking hilt.

I was the Seducer, the best damn night of your life. But all that's behind me. Now I only want one thing.

Keely Fawes.

My secrets destroyed her. My quest for revenge tore us apart. But now I know she's in danger, there's nothing I won't do to keep her safe.

This girl is everything to me, and I won't stop until I claim her completely.

Her body.
Her mind.
Her heart.

** The fourth and final part of the hottest serial around**

Keely Fawes.

That woman can undo me like no one else. The feel of her luscious body, the friction of my cock buried deep inside her tight, wet cunt. But more than that, it's the way she looks when she's falling over the edge, the shock of her surrender as her body unravels, the ecstasy on that beautiful face. It hits me every time.

She was supposed to be just another job: a random girl to fuck, at my client's command. But she played hard to get; she demanded more from me than just a night of cheap sex. She wanted to see who I really was behind all the expensive suits and dirty talk. She trusted me when she had no reason. She saw the good in me, the man I could have been in another life, under different circumstance. And dammit, if I didn't let my defenses crack.

One tiny hairline fracture, and it shattered my whole world.
♥READ THE SERIES♥
Book 1 – The Seduction

Book 2 – The Seduction 2

Book 3 – The Seduction 3