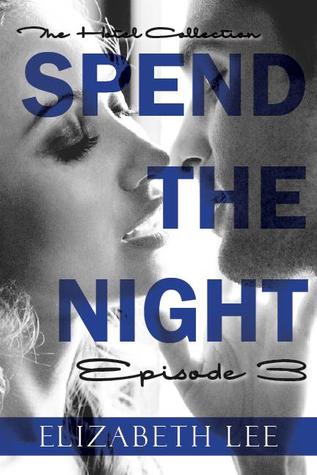 Spend the Night III

by Elizabeth Lee
on February 17, 2015
Goodreads

All games must eventually come to an end…

Hannah's new reality is that someone is stalking her. Aggressively. The only question now is who. Fingers are pointed and accusations are made as every clue leads to her down another twisted path of questions without answers. Her feelings for both Carter and Trent cloud her judgment as the investigation delves deeper into her personal life and into her heart. Carter's past is a mystery and Trent has every reason to try and make her seem crazy. Her loss would be his gain after all.

Hannah will have to choose, but making the wrong choice will cost much more than a broken heart.

Everyone has a motive.
But only one of them has a plan.

Expect the unexpected in the thrilling conclusion to the Spend the Night series.
Fans of the Spend the Night Serial by Elizabeth Lee – check out a short teaser excerpt from the final installment releasing on February 17th!! Who is excited with us??? We can't wait to get all the answers!

That's when he said it, throwing my already spiraling emotions into hyperdrive. "I've wanted to tell you this since the moment I set foot in this hotel, Hannah." He took a deep breath, his usually cool disposition paling. "I wanted to tell you…" He pulled his hand to my cheek. "I'm in love with you." He leaned it to kiss me lightly. The pressure of his lips increased right along with the pressure building in my chest. How could I possibly reciprocate feelings I wasn't even sure I had?
♥READ THE SERIAL♥